For so long we have been hearing rumours about the upcoming flagship LG G5, now the company has itself shared some info about the handset.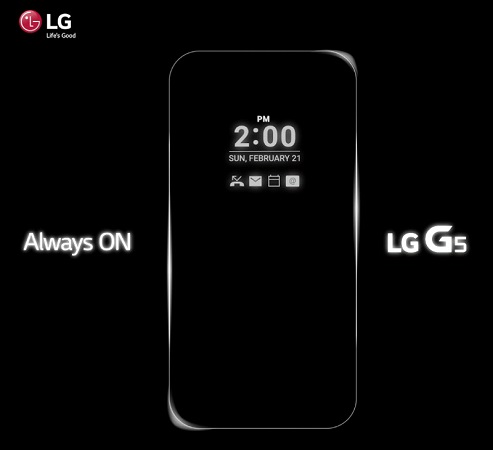 LG took to social media to reveal that its upcoming flagship LG G5 would sport an Always On display. The company shared a teaser of several smartphones glowing in the dark till the silhouette of the LG G5 emerges with the display showing the date and time and other notifications. The company used the caption. 'Never go asleep while others do. LG G5, Always ON.'
While we are expecting a regular Always On display, like the one seen in some Moto phones, rumours suggest that the handset might employ a secondary ticker display like the one seen on the LG V10. The device is said to sport a massive 5.3 inch display with super-high resolution of 2560 X 1440 pixels. The official announcement is expected on February 21. We should know the exact details then.