As per reports LG has pushed more than 10 million LTE smartphones into the global markets due to its advanced 4G LTE technologies. After the early entry in to the LTE markets, LG launched LTE smartphones in United States, Japan, Germany and South Korea, of which the South Korean markets have been highly favourable for the company.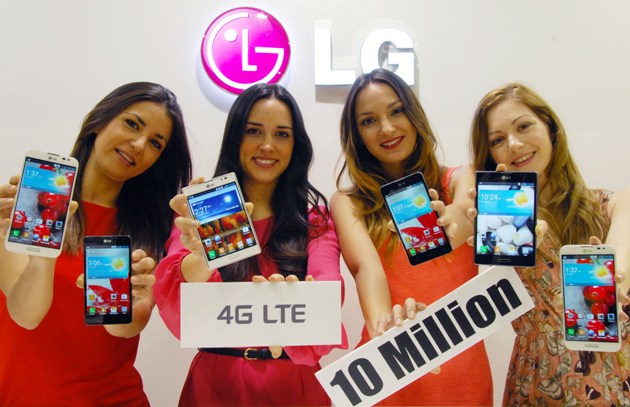 LG had managed to ship nearly 5 million LTE smartphone till August 2012 and now within a span of five months managed to sell yet another 5 million LTE devices. LG has been significantly contributing to the research and development of LTE.
If Strategic Analytics are to be believed, global shipments of LTE smartphones are expected to drastically increase to 275 million units this year. LG plans on introducing a variety of devices in the established and emerging markets with a target to double its LTE smartphone penetration this year. In 2013, LG's Optimus F series will deliver a good experience to users transitioning from 3G to 4G LTE networks in countries around the world thus encouraging users to upgrade.