OEMs are really getting into the LTE business by launching various devices in countries supporting the 4G network. LG Electronics, for that matter, has unveiled a new LTE device which is its first LTE-capable tablet, the Optimus Pad LTE.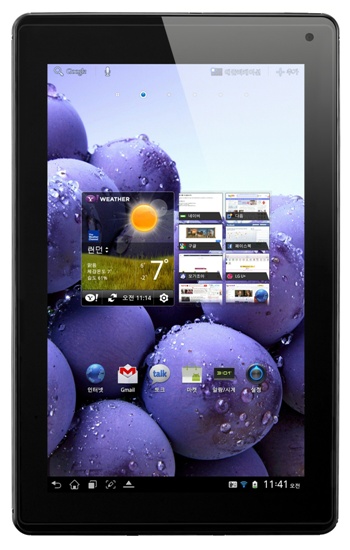 The tablet will make its debut in Korea and will be launched in other countries later on. The tablet has LTE technology and True HD IPS display, which were earlier featured on the Optimus LTE smartphone.

Specs of the tablet include an 8.9 inch1280 x 720 True HD IPS display, a 1.5 GHz dual-core processor, Android 3.2 Honeycomb OS, an 8 megapixel camera, SD memory card expandable to 32GB, HDMI and DLNA support.
Operating System: Android 3.2 Honeycomb

Memory: User 32GB (Micro SD up to 32GB)

Size: 245 x 151.4 x 9.34 mm

Weight: 497 g

Display: 8.9-inch IPS True HD Display

Resolution: 1280 x 768

Camera: 8MP (Rear) / 2MP (Front)

Processor: Qualcomm 1.5GHz Dual-Core / Dual Channel Processor

Battery: 6,800mAh

Others: HDMI, DLNA