LG unveils Solar Powered Touchsceen Mobile GD 510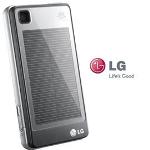 LG has launched a compact full touchscreen phone, the LG GD510, or more simply, "Pop". The LG GD510 can be recharged utilizing the power of the sun. In addition to saving energy during the day, this also benefits users who are running low on power and are away from a charger at the time. Ten minutes under the sun provides up to 2 minutes 15 seconds of talk time or up to 180 minutes of standby time. Features like Eco-tree and Eco-calculator under the phone's CO2 menu allow people to track how much they have reduced CO2 emissions by using the solar cell battery.

The LG GD510 is environmentally friendly in other ways, including its construction. LG strictly adheres to the European Union's RoHS requirements, and went even further with the LG GD510, ensuring that it does not contain any polyvinyl chloride (PVC) and is made free of BFR (brominated flame retardants) and CFR (chlorinated flame retardants) almost up to 99.9 percent.

Moreover, a highly efficient battery charger cuts power consumption and subsequently reduces carbon emissions. When the phone is fully charged, it beeps and displays a message on screen, reminding users to unplug the charger and save energy. Packaging made from recycled paper with soy ink printing is another way the LG GD510 is environmentally-conscious.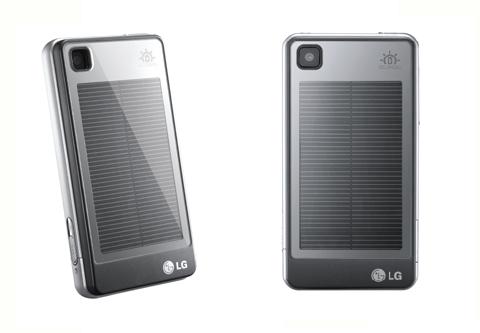 In addition to its green attributes, the LG GD510 is efficient in other ways, too. It has a slim outer design and includes all the essential features without compromising usability or quality. As the smallest 3-inch full touchscreen phone on the market, the LG GD510 features a WQVGA wide screen surrounded by a narrow 4.8mm bezel and smooth metal body with a single button on the front that communicates the phone's sense of simplicity. The LG GD510 also offers full multimedia features such as a 3MP camera suitable for taking photos to share online, as well as an MP3 player and web browser.

The LG GD510 was developed based on LG's eco-friendly strategy and consumer insight, and will be available in Europe beginning in mid-October, followed by other markets. (India will have to wait) The solar panel battery cover is available as an optional accessory, which makes an already eco-friendly phone an even more sustainable choice. Prices for the phone and battery cover are not yet disclosed.