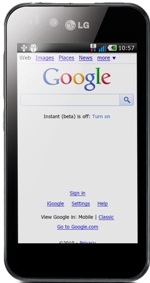 LG Electronics has unveiled its latest Android powered smartphone 'LG Optimus Black' at CES 2011. Equipped with 4 inch NOVA display, LG Optimus Black is world's slimmest mobile with thickness of just 9.2 mm.
LG claims that NOVA display is designed to be the brightest, clearest and most readable among mobile screens with 700 nits of brightness for optimal visibility. LG Optimus Black provides users with an easier and more natural experience when browsing the web, reading emails, or writing documents with higher levels of brightness and pure white tones that deliver true black and white colors for ideal handset viewing. NOVA technology featured on LG Optimus Black also enables users to maintain visibility whether indoors or outdoors under strong sunlight. 
In addition to greater luminosity, the NOVA display on LG Optimus Black also radically reduces power consumption by 50 percent during general indoor use compared to a conventional LCD. Similarly, AMOLED consumes twice as much power as NOVA to display a full white screen, the most frequently used color scheme for web browsing.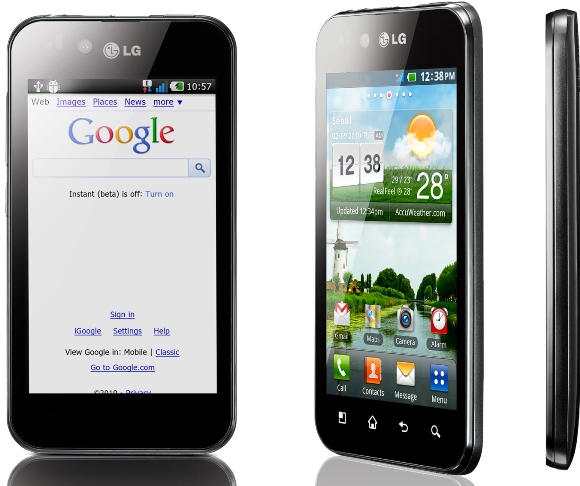 All LG Optimus Black features are available on the Android 2.2 Froyo platform with Android 2.3 Gingerbread upgrade capability. The LG Optimus Black will be rolled out globally in the first half of 2011.