The 8.3 inch tablet from LG has been very frequent with rumours. Now the device has been spotted at the FCC confirming its existence.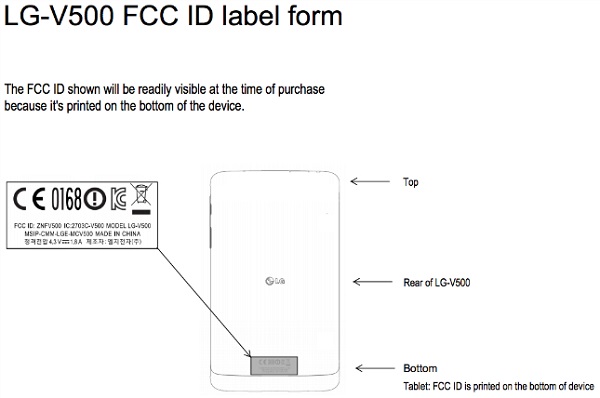 According to FCC documentation available, a tablet device with model number LG-V500 has been certified. However there are claims that the LG – V500 is the LG G Pad with the 8.3 inch display. While the FCC filings haven't provided much info about the device, it is confirmed to have dual-band Wi-Fi besides support for Bluetooth.
While the LG – V500 seems to be the Wi-Fi only model of the LG G Pad, we can also expect another variant of the device with cellular support and GSM calling facility. The LG G Pad is said to pack in a Qualcomm Snapdragon 800 processor under the hood along with 2 GB of RAM besides the 8.3 inch display with 1920 x 1200 pixels resolution. What is surprising though, is that reports claim that the device could be launched at the IFA at the beginning of the next month.