With instant messenger expanding their support to accommodate more users to connect simultaneously, Line messenger has now launched group voice calls with up to 200 users.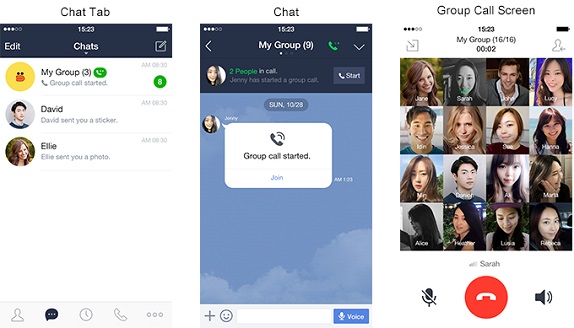 LINE Messenger has announced the addition of a new feature which allows calls within group chats or multiple person chats. The feature can accommodate up to 200 users in a group call. Calls can be initiated from within group chats or multiple person chats, and a notification message will be sent to all of the users participating in the chat.
The group calling feature also shows the number of people currently participating in the call in the chat itself. Further, an icon is displayed above the user icon of the person currently speaking to enable users to easily communicate with each other. The feature is currently available in India but users in Japan, Thailand, Taiwan, and Indonesia will have to wait slightly longer.