It has been some time since Google announced the next iteration of Android OS, the Android 4.1 Jelly Bean and since then there has been a lot of confusion, speculations and also revelations as to which Android devices will get the Android 4.1.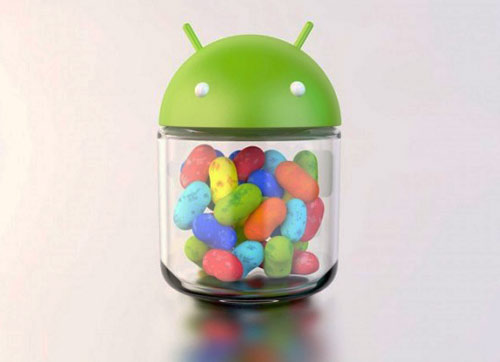 And here in this post we are summing up all the information that we have from manufacturers who have disclosed their plans on the update.
Asus

Asus has until now officially confirmed that the Asus Eee Pad Slider, Transformer Prime, Prime Infinity and the Transformer Pad 300 are the lucky ones who'll surely get the update.

Acer

Acer has announced that their tablets will definitely get the Android 4.1 Jelly Bean upgrade but which ones is the question. But we expect Iconia Tab A110, Iconia Tab A200, Iconia Tab A500, Iconia Tab A510 or the Iconia Tab A700 with Android Ice Cream Sandwich to be the lucky ones.

Google Nexus Devices

Google's Galaxy Nexus, Nexus S and Nexus 7 (an incremental update) will definitely get the Jelly Bean love for sure.


HTC has been very much vocal on its plans for the Jelly Bean upgrade and has said that its HTC One X, One S and One XL are the lucky few who'll enjoy Android 4.1 with the company trying to add more devices after it figures it out.

LG

LG has said that all of its 2012 device will get the Android 4.1 Jelly Bean upgrade and did not specify any names but it is indeed a great new. But it'll not be until 2012-end or early-2013 until the upgrade arrives.

Motorola

We have already seen Motorola rolling out Jelly Bean for its XOOM tablet, but no other details on the list of other lucky devices have been released. But now that Motorola is owned by Google, expect the list to only grow with popular devices being included.

Samsung

Samsung has until now not announced any plans for the Jelly Bean upgrade for its devices but it is being expected that most ICS receiving devices like Galaxy S2 and later could taste some bean love.

Sony

As per yesterday's clarification from Sony, the maker is still investigating into the possibility of Jelly Bean upgrade for its devices from 2012 and apart from that we are expecting popular devices like Xperia U, S, P and Sola to receive the update.

With this we expect the OEMs and Google to work faster and bring out the new update to most of the device so that the buyers of smartphones are in for a treat and enjoy Android OS the most.