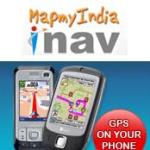 MapmyIndia and Sygic, a navigation software provider, have come together to launch 'MapmyIndia Sygic Mobile Maps'. The new application converts GPS-enabled mobile phones into GPS navigators, allowing seamless travel anywhere in India. The application uses the MapmyIndia maps with Sygic software to offer the GPS navigation solution for mobile phones.

The application resides completely on the phone and does NOT require GPRS data connection or cellular network to operate. It works seamlessly across the popular and latest GPS phones running Windows Mobile, Symbian, Android and the iPhone.
MapmyIndia Sygic Mobile Maps allow users to search any location across India, and navigate to it, getting live, turn-by-turn voice and map instructions right till their destination.
Currently, the application can be purchased through the MapmyIndia web shop (http://inav.mapmyindia.com) or by calling MapmyIndia Customer Care at 09999333223/4. MapmyIndia will ship a CD, through which users can install the application and maps on their phone. One-time cost for the complete package of turn-by-turn navigation along with India's maps, all on one's phone, is Rs. 2,490. iPhone users can purchase and download the 'mobile maps India' application at price of US $79.99 from the iTunes app store.
With this release, customers can explore 401 cities across India with street-level turn-by-turn directions and information on POIs, as well as national, state or district highways. In addition to navigation maps, MapmyIndia offers India's information set on points of interest like budget/premium hotels, petrol pumps, eating joints, ATMs, hospitals as well as tourist and religious spots.
Users can store locations as favorites, record GPS logs, add multiple destinations and plan routes between these.
A unique feature that will delight iPhone users of MapmyIndia Sygic mobile maps is the ability to navigate to their phonebook i.e. navigate to addresses stored for people on their contact lists. Store the street address for your friends, and you can just choose the contact name to get turn-by-turn directions to their location.