To make the cab booking process even more convenient for its customers, Meru Cabs launched the Meru Mobile App to enable instant cab bookings on the go.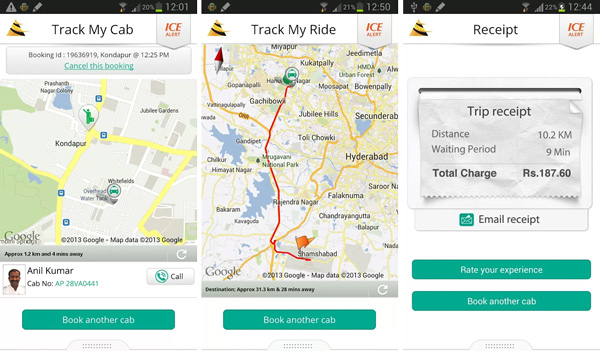 Meru Cabs, which is India's largest radio cab service provider, launched Meru Mobile App for iPhone and Android devices to make the booking process easy. To book a cab using the app, the location is automatically identified using GPS. The customer just has to enter the drop location, which can also be saved in My Favourites. Once the cab has been booked, the location on proximity of the cab can be tracked using the live map.
The Meru Mobile App can be used to directly contact the cab driver, if required. Users can also retrieve receipts of previous trips, rate the experience or provide detailed feedback through the app. The first time user upon registering and logging in will be taken through an auto demo to understand how to use the app. The ICE Alert option is a value added service using which ne can alert family members or friends in case of an emergency and receive help as soon as possible.
Speaking about the Meru Mobile App, Mr. Siddhartha Pahwa, CEO, Meru cabs, stated, "As the largest radio cab operator, with over 6,000 cabs in 5 cities, we continue to stamp a firm footprint across the country. While we are the market leaders, we believe that we must continue to strive towards delighting our customers, whose needs are at the core of everything we do. We believe in introducing innovative services and travel technologies that will revolutionize the Indian radio cab industry. The Meru Cab phone app will make the booking process more convenient, personalized, efficient and quicker for our customers. What's truly unique about the application is that the 'ICE Alert' emergency option can be used by customers who have downloaded the application, not only while travelling in a Meru Cab, but at any given time, in any kind of emergency situation. We view the safety concerns of our customers very seriously and will continue to enhance our service offerings to give them more value."
You can download the free Meru Mobile App for Android and iPhone