With an aim to move towards growth, Micromax, which earlier today launched the flagship Canvas 6 and Canvas 6 Pro, has announced its new product strategy called Micromax 3.0.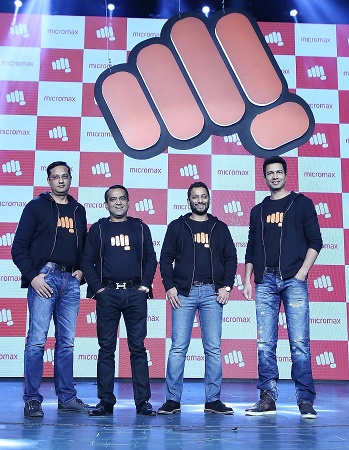 Micromax Informatics launched the Micromax 3.0 initiative, which is the company's refreshed corporate, brand and product strategy. It also shared its vision to the top player in the Indian smart devices category and to enter the top 5 club of global handset manufacturers. The company also launched its new logo and brand philosophy 'Nuts: Guts: Glory'.

As part of Micromax 3.0, the company has plans to become the top devices and services company in India. It also is aiming to become the first Indian company to build a complete services' ecosystem to harness the 100 million connected devices by end of 2017. It is also focused on building an eco-system of content, applications, services and software experiences.
Speaking about the Micromax 3.0, Rahul Sharma, Co-Founder, Micromax Informatics, said, "Today marks a significant milestone and new era for brand Micromax as we take a new guard to propel our brand to the Numero Uno position. We are proud to be the first Indian brand to be in the top 10 brands globally and today we embark on our journey to be amongst the top 5 players in the world. Being a leader in our space we also strongly believe that it is on us to enable an ecosystem that eventually brings world class devices powered by relevant services at the convenience of consumers. With our aim of achieving 100 million connected devices in the next two years, we want to make Micromax, the largest services company in India, consolidate our leadership position in overseas markets we are present as well as enter new markets. We would also continue to invest in different service categories which interest our consumers to create a strong ecosystem within our brand for the most compelling and seamless experience."