Micromax Canvas Nitro A310 Review
Micromax is, without the shadow of a doubt, the reigning champion of the Indian smartphone market. It has even overtaken Samsung and that actually brings appreciation towards its marketing and general market vision.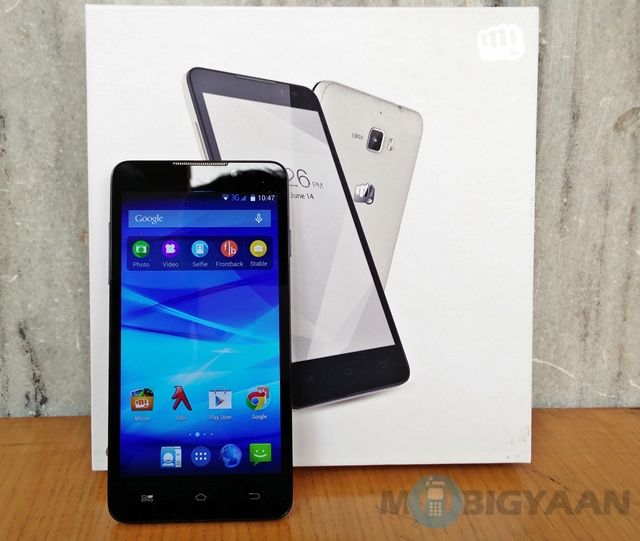 But, how has Micromax been so successful? What is the secret behind its success? Well, the Micromax Canvas Nitro will be an elegant explanation of everything that Micromax does. For starters, it connects the parallel lines  of success that Micromax and Samsung are going on.
Don't believe me? Read on.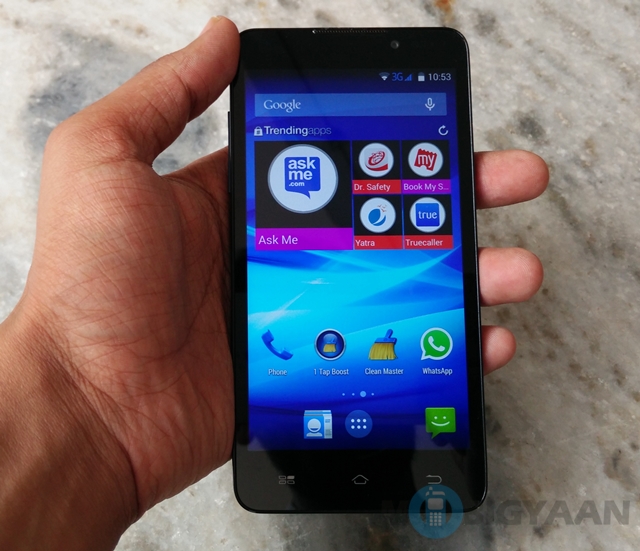 The Micromax Cavas Nitro is more than a reminder of the Samsung Galaxy Note 3, in fact, you could even think of it as a tribute.
Say what?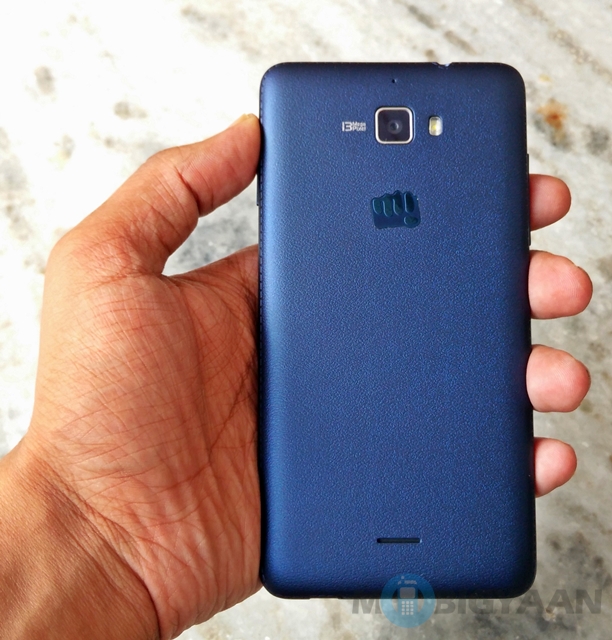 Yes. One look at the Micromax Canvas Nitro and you will be thinking about nothing other than the Samsung Galaxy Note 3. Really?
Has Micromax blatantly copied Samsung? Well, the use of the word 'copy' might spring up patent issues between the companies, but yes, spotting the similarities between the two handsets is inevitable.
Anyways, scroll down for more on the handset.
Micromax Canvas Nitro Specs
5-inch HD IPS display
1.7-GHz Octa-core processor
2 GB RAM
8 GB Internal memory
13-megapixel rear cam; 5-megapixel front cam
Android 4.4 – Kitkat OS
2500 mAh battery
Hardware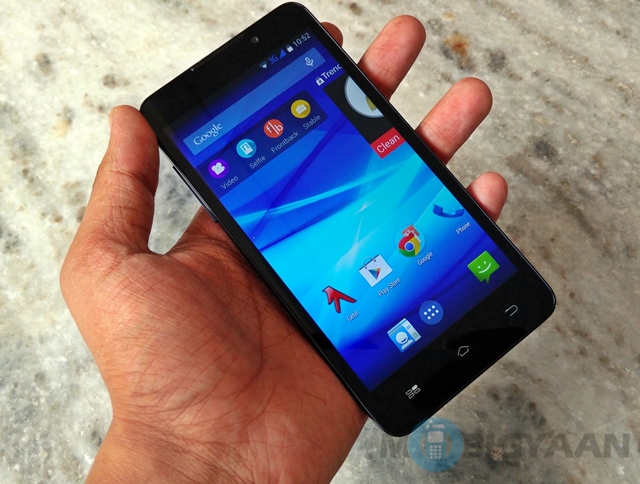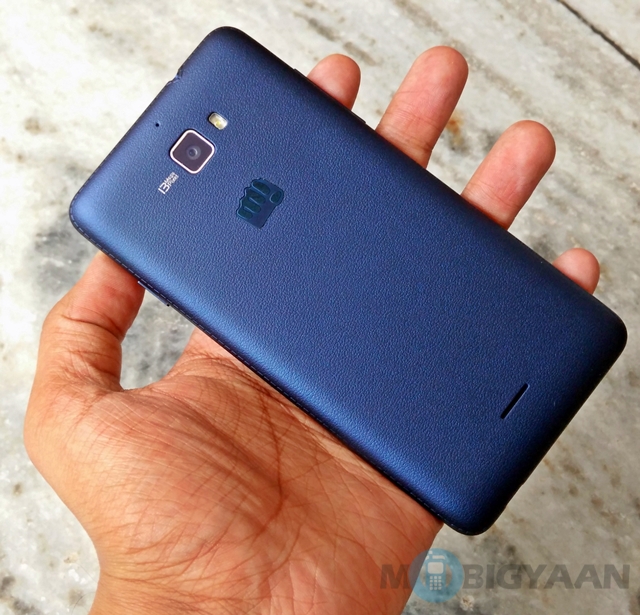 The first thing I thought when I looked at the Micromax Canvas Nitro was really, Micromax? I was first and foremost surprised at what came out of the box. The Micromax Canvas Nitro is definitely a treat to look at. It is a smooth handset with just a little feel of plastic, but otherwise, the leather feel plastic at the back and mostly glass front gives this device a very awesome feel.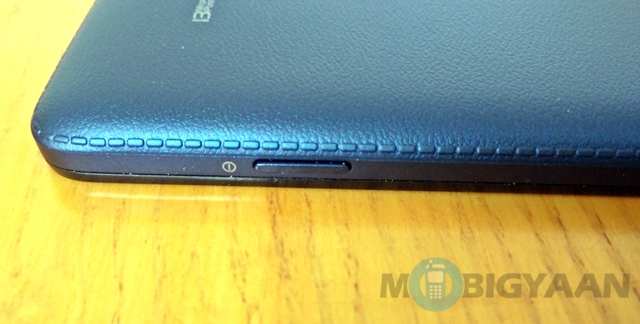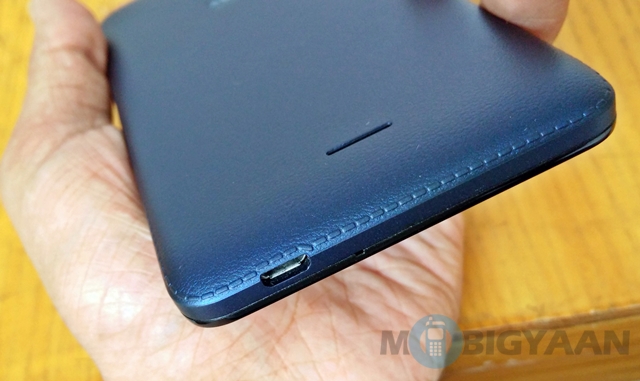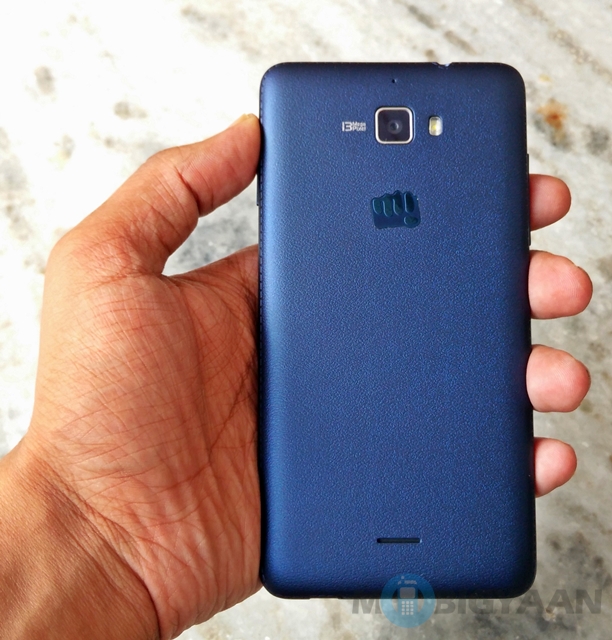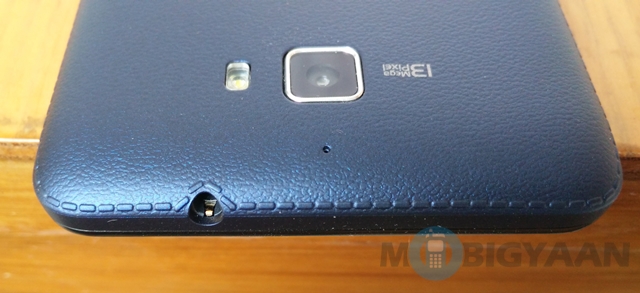 Look at the leather feel back, complete with the stitches. Who/What does it remind you of?
I am not going to say it again, but it remains an understated fact, that the design inspiration comes from somewhere.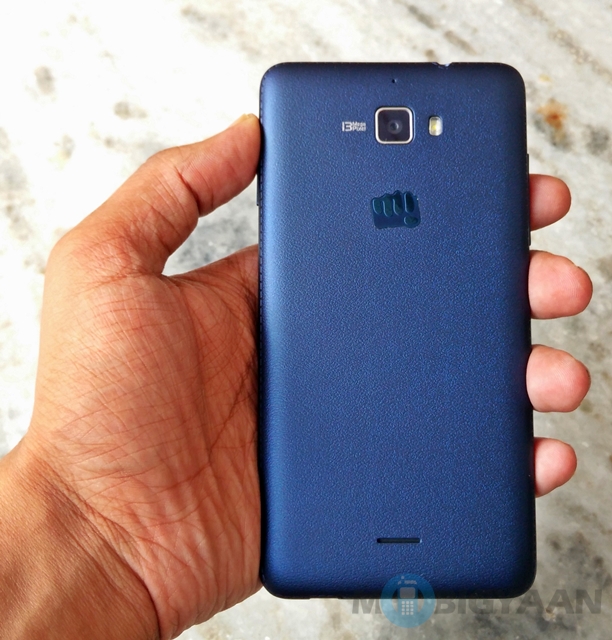 But, let's leave that aside. A 5-inch handset with a leather feel back is actually a great idea. It looks more than elegant and lends such sophistication to the handset that you have to bow to Micromax for their idea. I loved it!
The leather feel back not only looks good, it, in fact, adds to usability. It makes it easy to hold the handset and lowers your chances of dropping it.  I got the Blue colored cover. Initially, I thought that I would have been better off with a white or black one, but I felt in love with it over time.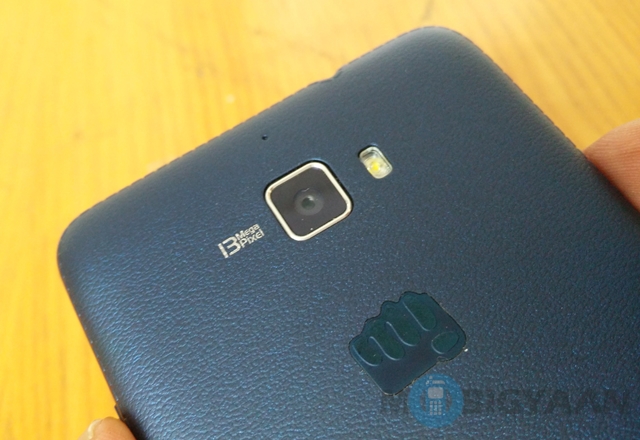 Not only the back, but also the logo in the middle and the 13-megapixel cam with LED flash look good.
Now that I have expressed the awe and admiration I felt for the back of the handset, let's proceed to the other parts of the handset. A smartphone experience cannot be one sided and thankfully, Micromax has started to understand that.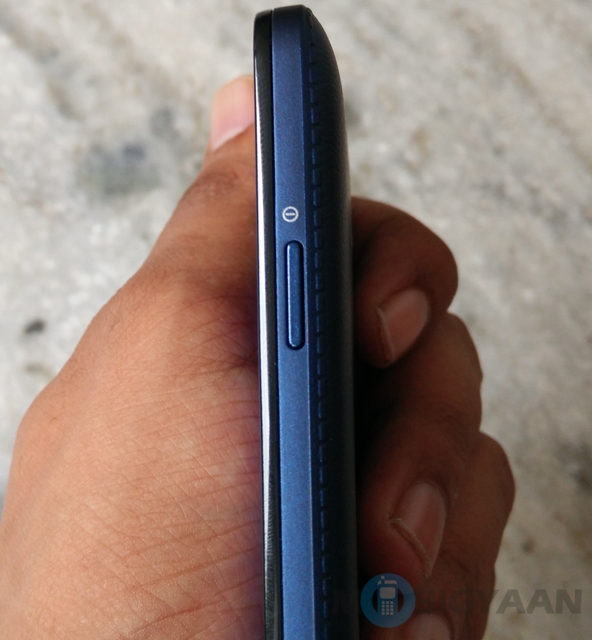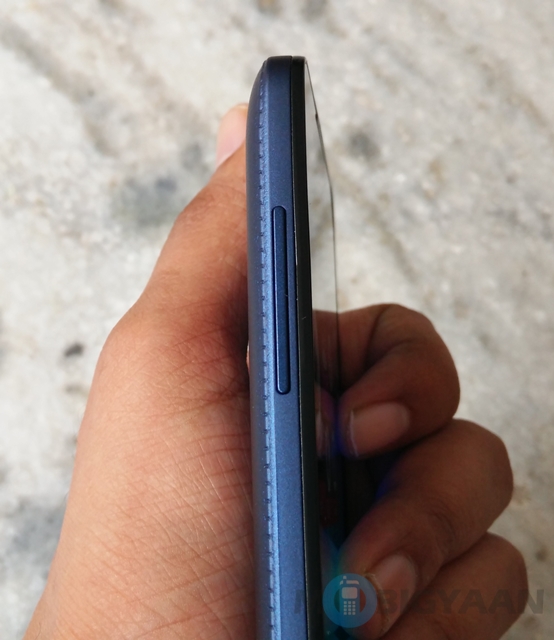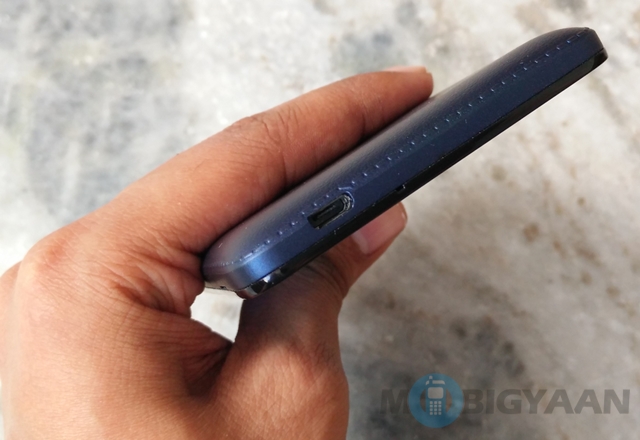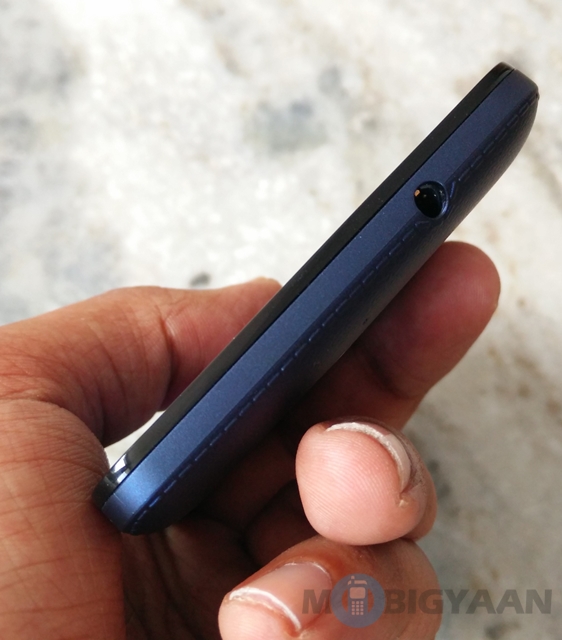 The rest of the handset is equally good, in the terms of  external  hardware.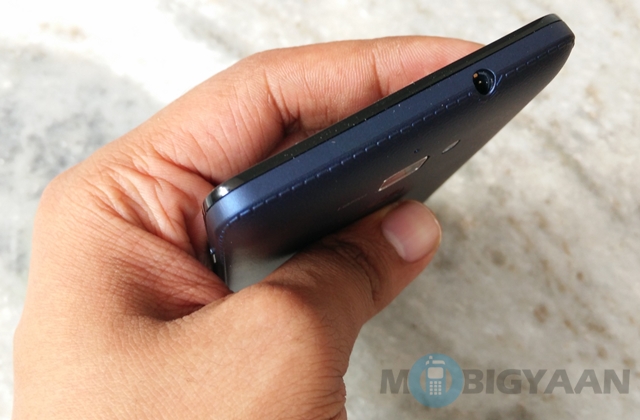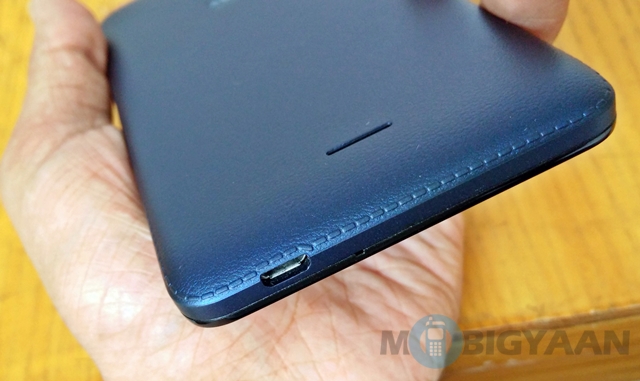 Both the volume rocker and the power, located on the left and right side of the handset respectively, are adequately slim and accessible. The 3.5mm audio jack is located at the top, while the MicroUSB slot is located at the bottom.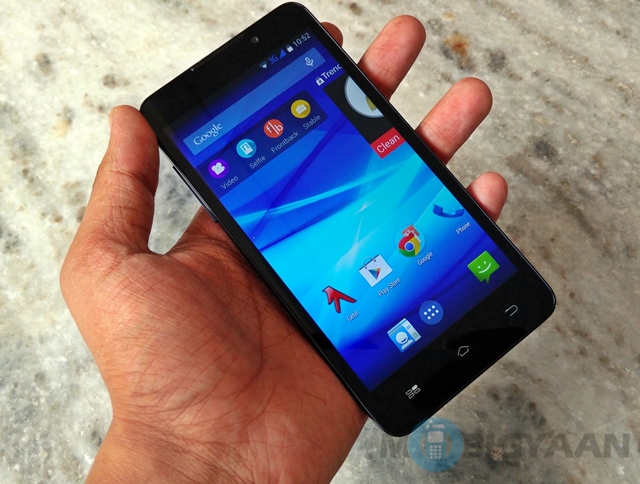 The front of the handset look and feels  pretty suave. Micromax has used some kind of glass, though not Gorilla Glass, which makes the display look good. The 720p slugger lights up pretty good.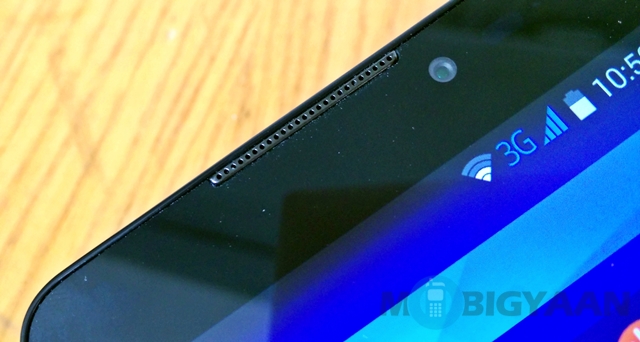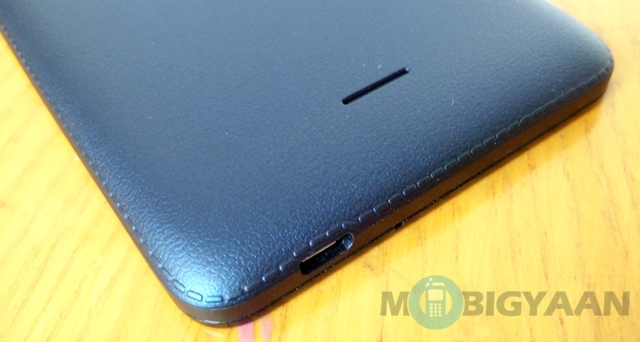 Above the display, you will find the front cam along with the speaker and notification light. A little bit about the speakers here, the back speaker is louder than the front and this puts you in a quandary while watching videos since you cannot lay down the handset on a flat surface while doing so, because the sound will be blocked.
Below the display, you will find the capacitive home, menu and back buttons, which function well.
The internals sound good too. A 1.7-GHz processor and 2 GB RAM, what's there to fear?
Well, that is where you might go slightly wrong. It overheats. Very little, but it does. As far as the overheating thing is concerned, I would place it at lesser than an average Micromax handset but more than an average handset, if you get my drift.
Overall, The Micromax Canvas Nitro is a satisfactory handset but alas, is subjective to the price tag, which kind of keeps swaying between good for the money and well, could have been a little better.
Display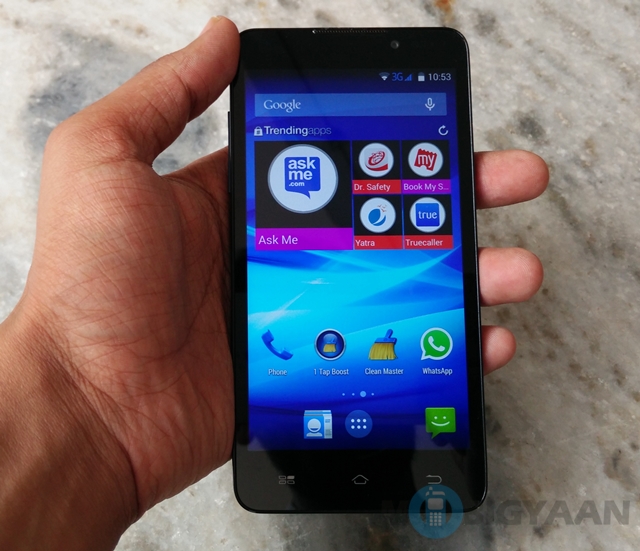 Displays have been forever my problem with Micromax. Generally, I have felt that the displays look good, but do not perform well. But that is not the case with Micromax Canvas Nitro. The HD display is awesome. I would rate it as one of the good ones that I have experienced. Micromax might have finally got the display formula right!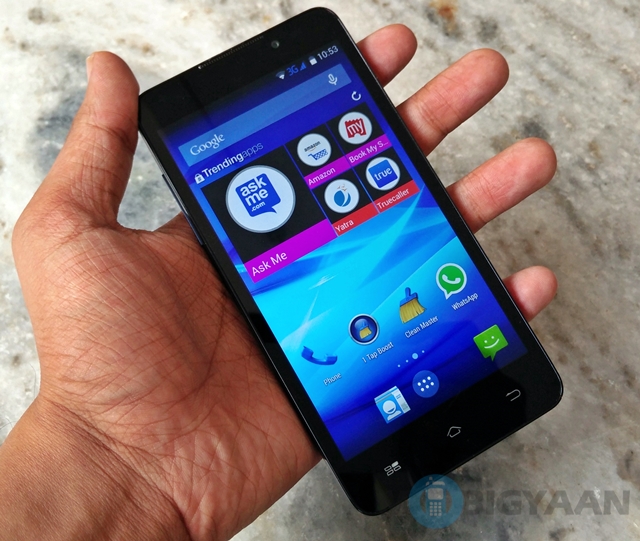 Yup, the Micromax Canavas Nitro display looks and feels pretty damn good. The viewing angles work well and the colors are good for a 294ppi HD display, the display performs well and is vibrant enough. The sunlight visibility is also good and so are the viewing angles. I do not have much to complain about the Canvas Nitro display.
Software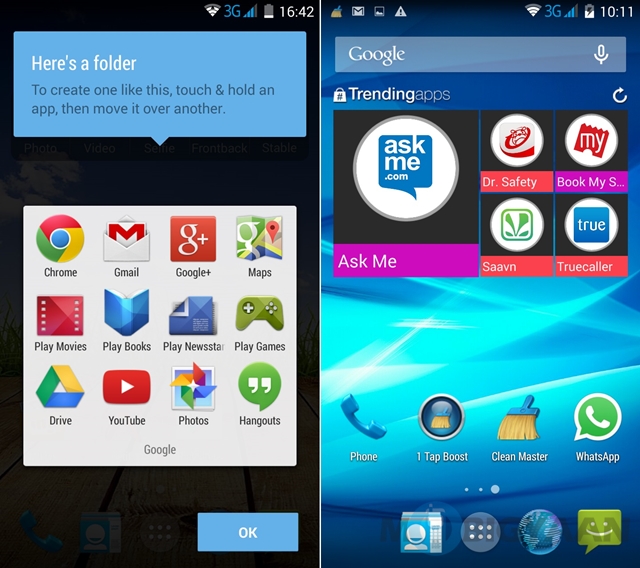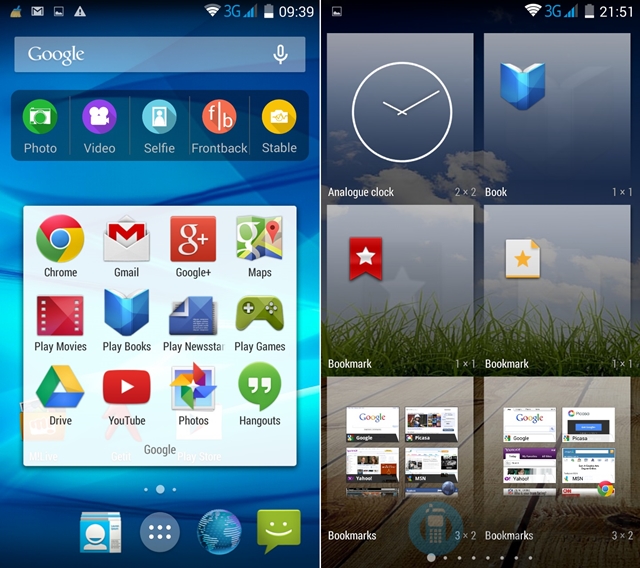 The Micromax quagmire has always been, more than anything, the software. I will say that Micromax has tried ape other companies in the terms of the software rather than coming up with its own UI. The Micromax Canvas Nitro is slightly different in this regard – albeit only slightly different.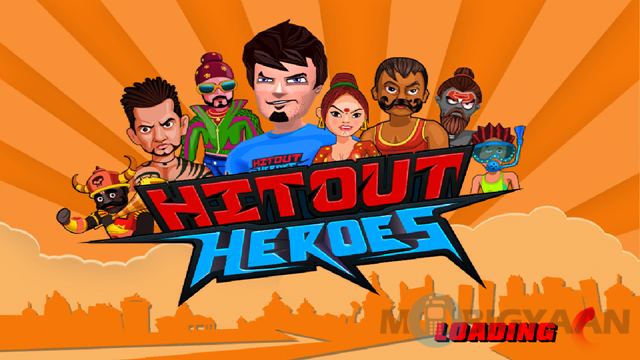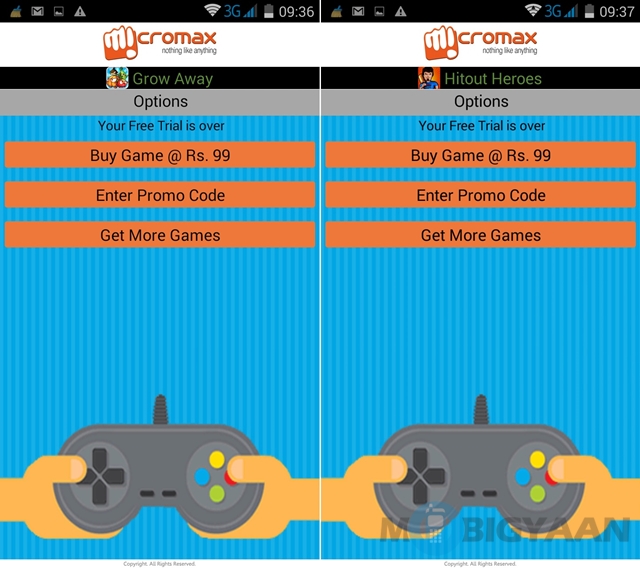 Limited free trials
Let's start with the similarities with previous Micromax phones. Micromax has, unfortunately made a boo-boo once again. For starters, the Micromax UI is, as always perniciously loaded with 'free trials' of some games. These apps will be useless once the free trial is over. It looks like a throwback from the previous age of smartphone when the Play Store did not exist. Why doesn't Micromax understand that I can download and use these games or even better games from the app store? What does it get from doing this?
They unnecessarily bug the phone and in a Micromax phone, they are nothing less than a bane.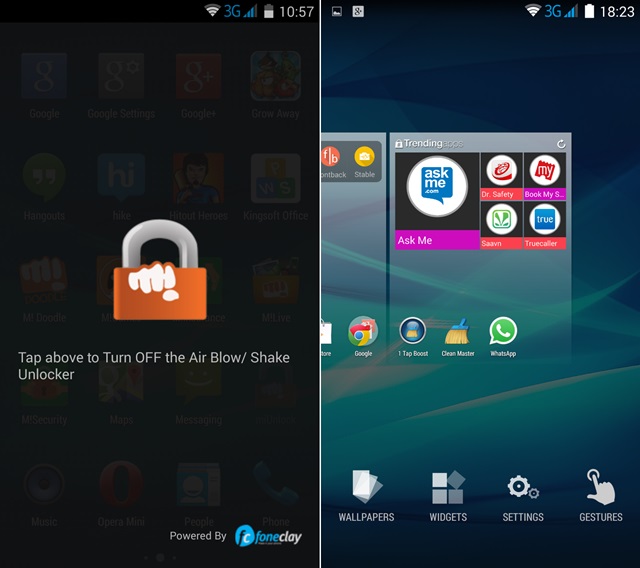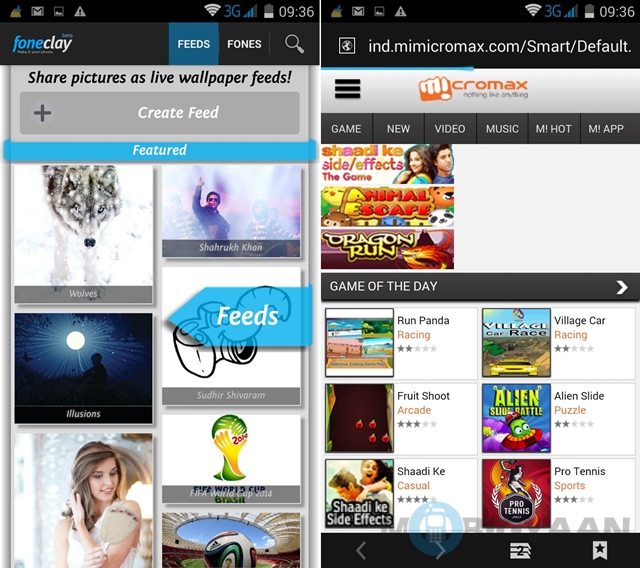 Add to that Micromax has added the 'blow to unlock' feature on board. Well, the sensors haven't still shaped up and I would rather shake to unlock or just use touch to unlock rather than blowing on my phone like its my 60th birthday cake. Truly, this kind of dents the whole experience of the phone. Also, there were the M! Games, M! Security and M! insurance apps. I would have loved to find out what these were, but all of them showed errors.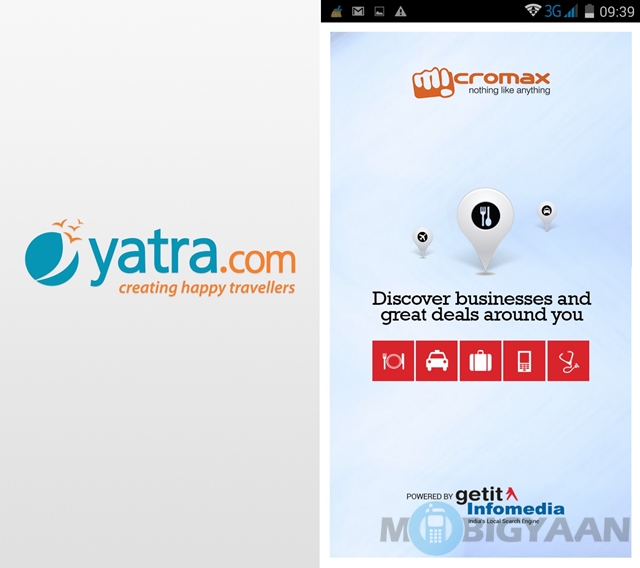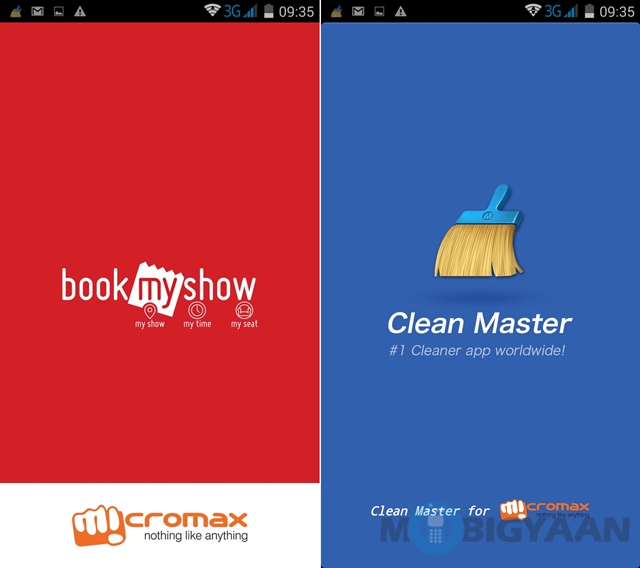 Now that I have ranted all that I could about the software, lets cut into what's good. Micromax is trying to change and I wouldn't want to take that credit from it. There are certain aspects of the phone software that I like. For instance, there are some useful apps there too, such as Getit, Kingsoft and Yatra.com.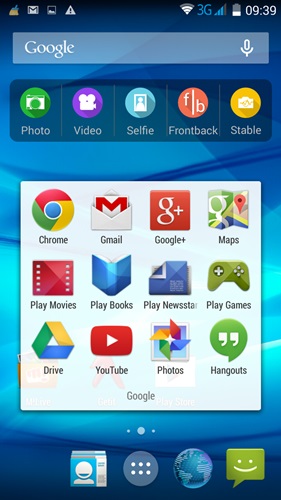 But, the best revelation was lying on the homescreen – an improved camera software with many interesting modes. Well, Micromax has actually made use of its cameras this time and in no uncertain ways. There are 5 camera modes that you can access straight from the homescreen. These are – Photo, Video, Selfie, Stable and FrontBack. The Photo, video and Selfie modes are self explanatory, but what intrigued me was definitely the Stable and Frontback modes.
The Stable mode is a motion sensing mode, which actually lets you click pictures in motion. It functions well. The FrontBack mode is another interesting thing. Just like it sounds, it makes the use of the front and rear cam at the same time and gives you a combined image from the two, which is, I have to admit, pretty damn cool.
Apart from this there two more interesting things that I liked. The lockscreen (when you aren't using the blow to unlock feature) and the other homescreen.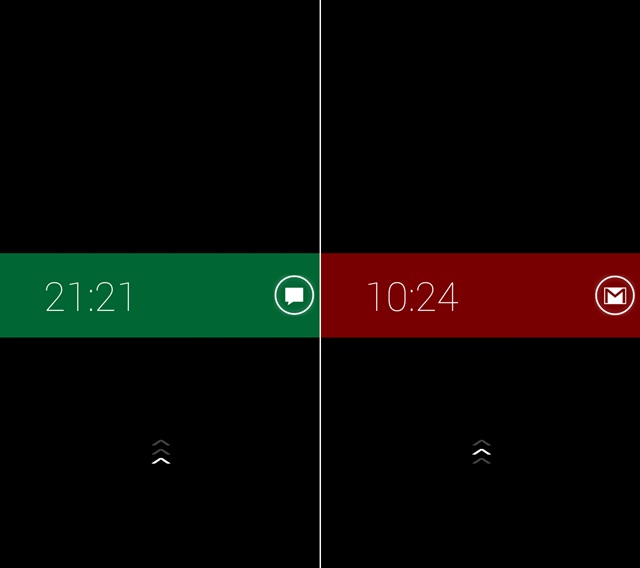 The Lockscreen first – it is simple yet interesting. The lockscreen generally looks simple with an upward swipe needed to unlock and a clock sitting in the  middle of it, but that is not all  it offers. In fact, you can get your notifications right from the lockscreen in a very Motorola-esque way. That is awesome!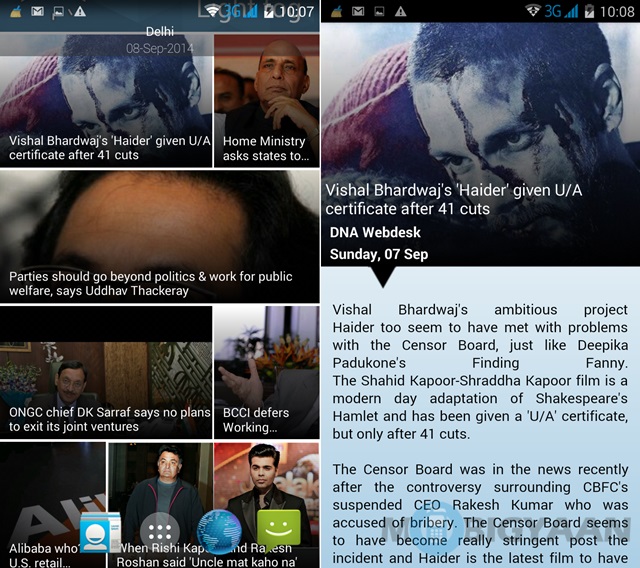 Swiping right will get you the Quick connect home screen. It looks akin to the HTC's Blinkfeed and collates feeds from various sources. It looks good and definitely has the utility for an average consumer.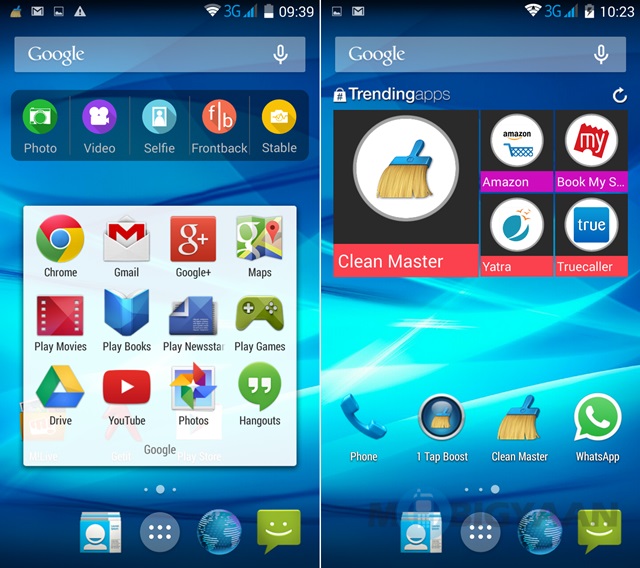 The other homescreen is comprised of trending apps though not in the Google Play Store, but in the Micromax store. If you click on those apps you will be connected to the Micromax store where you can download these apps. The motive here seems to be getting people to download apps from the Micromax app store instead of the Google Play Store. I don't think that has happened in the past or will start happening now. But, well, it is a nice gimmick from Micromax which looks good too.
In totality, I would rate the software as better than before and hope that Micromax keeps on improving.
Camera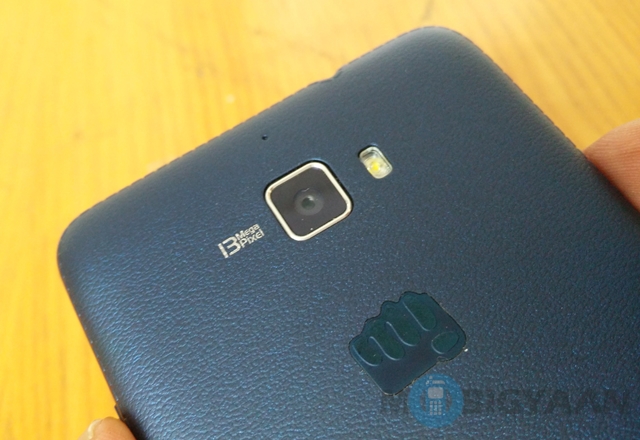 The Micromax camera software is mostly usable from the homescreen itself. As I have explained above, it has five modes – Photo, Video, Selfie, Stable and FrontBack.
Photo Mode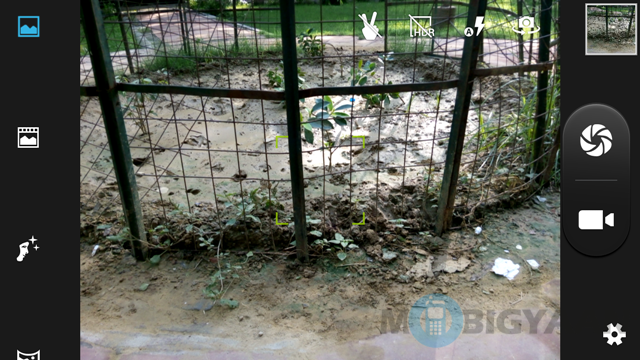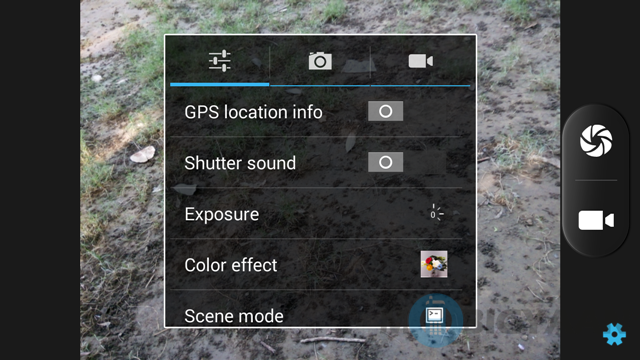 The photo mode is just a normal camera mode. It works well. One thing I have to appreciate Micromax for is the improved camera lens.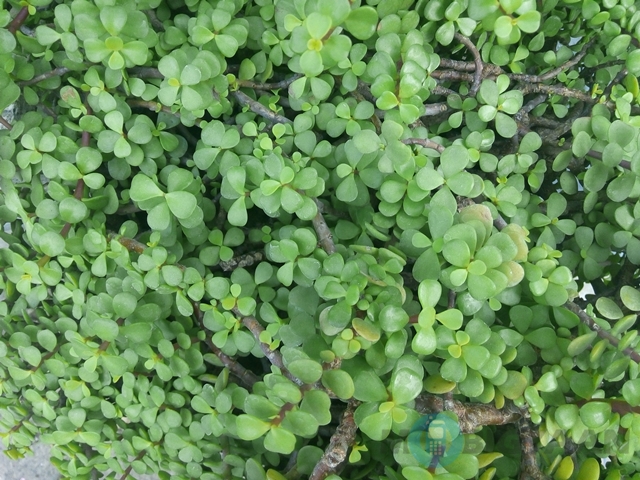 Without HDR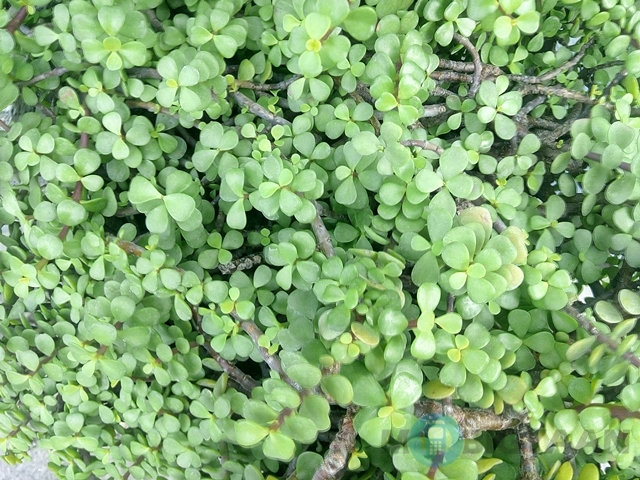 With HDR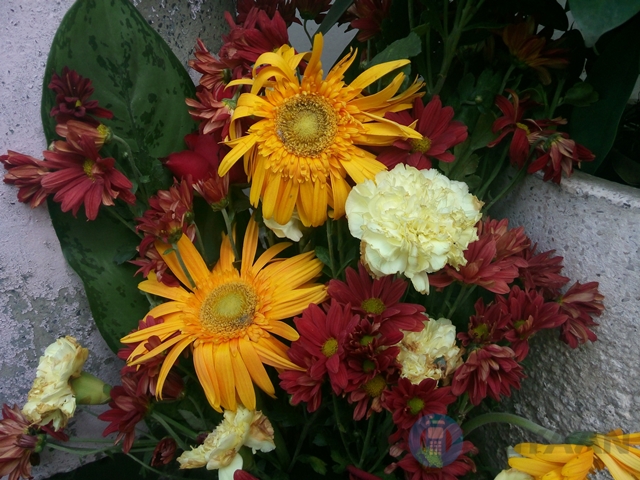 Without HDR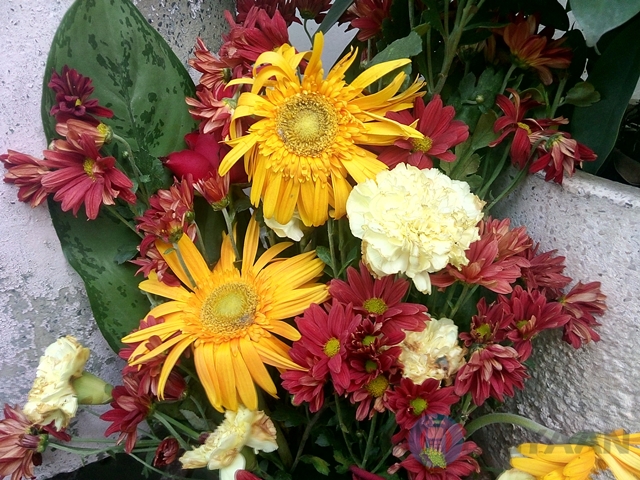 With HDR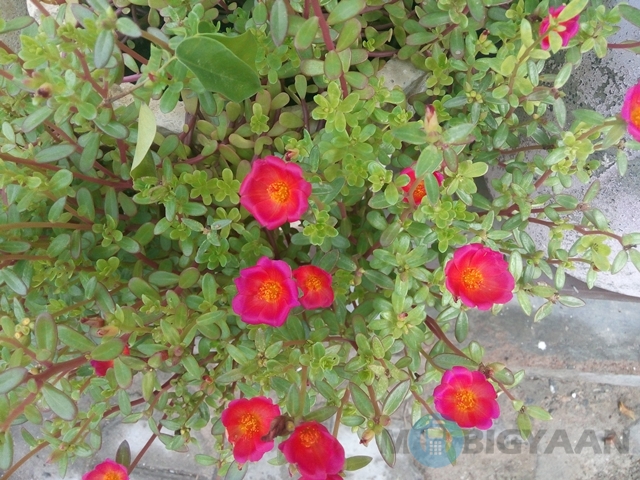 Without HDR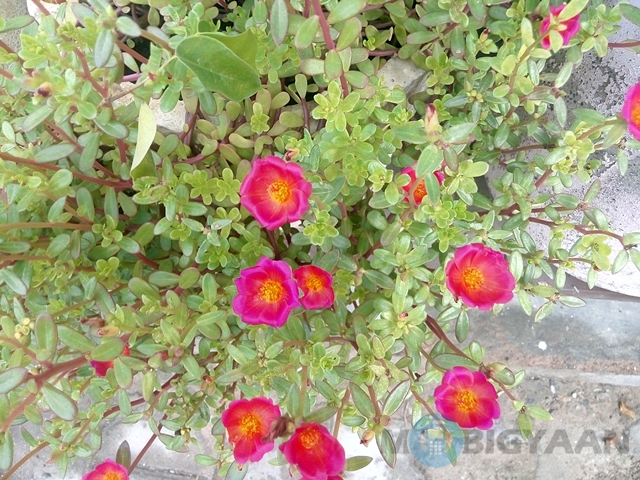 With HDR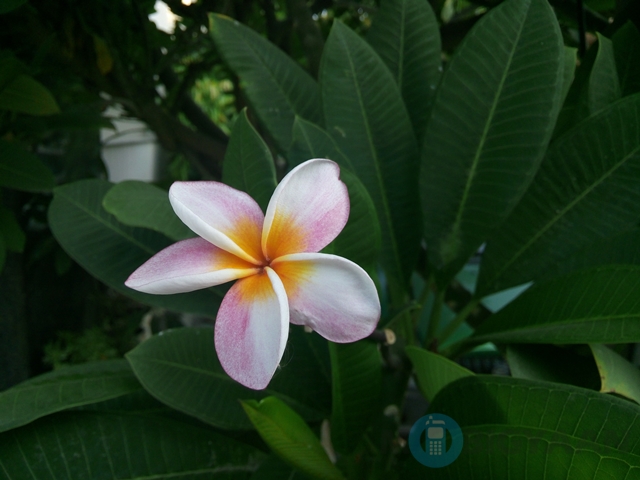 Without HDR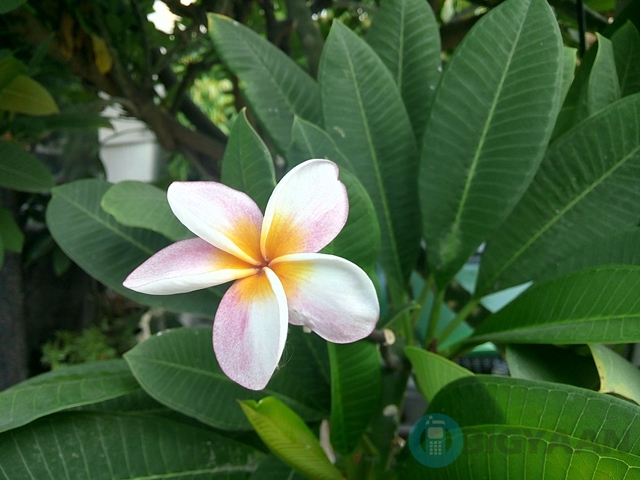 With HDR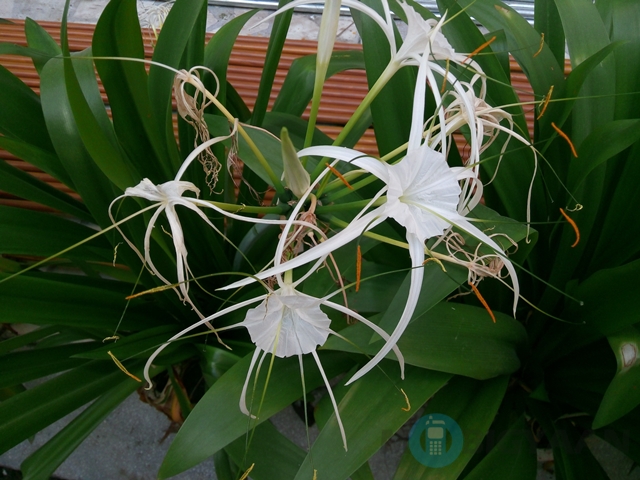 Without HDR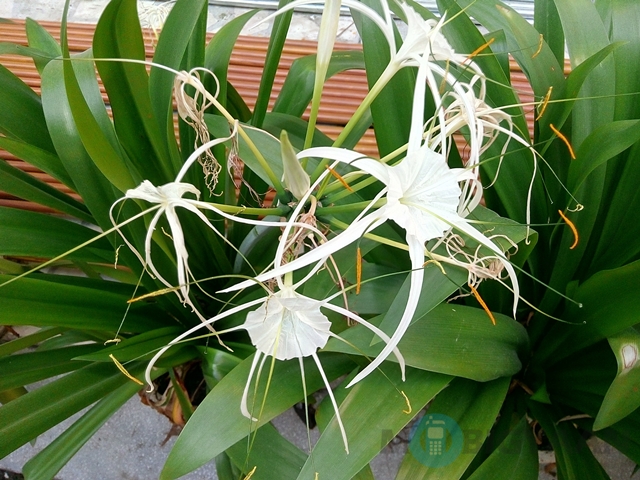 With HDR
The experience was mostly good. I clicked many pictures from the Micromax Canvas Nitro and though most of the shots were good though some of the shots did turn washed out. It happened in the HDR mode too.
Regular shots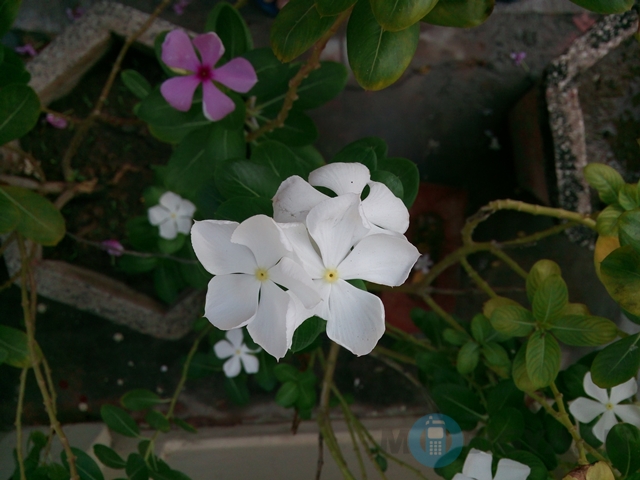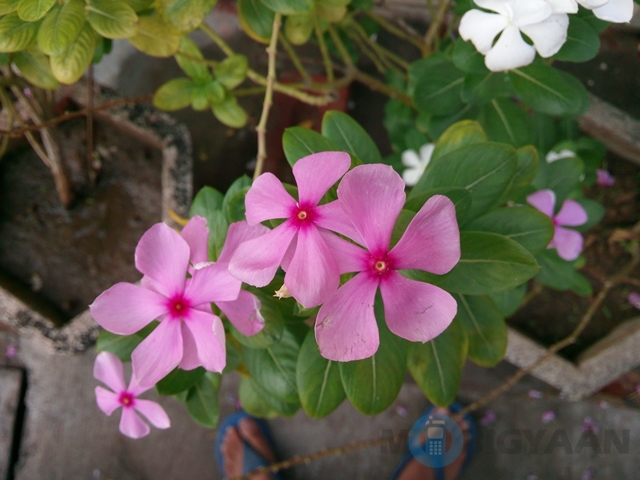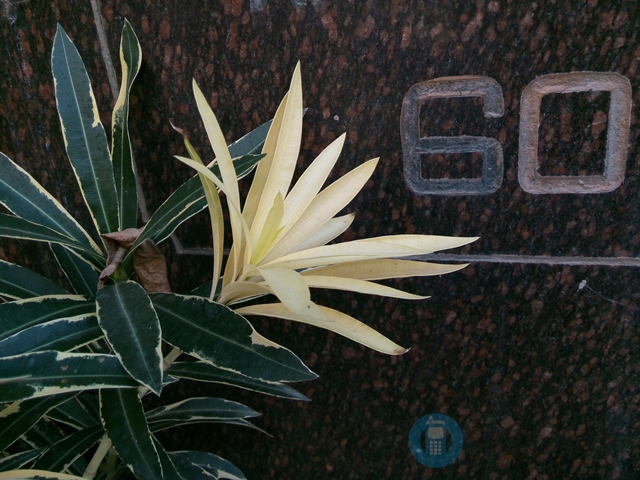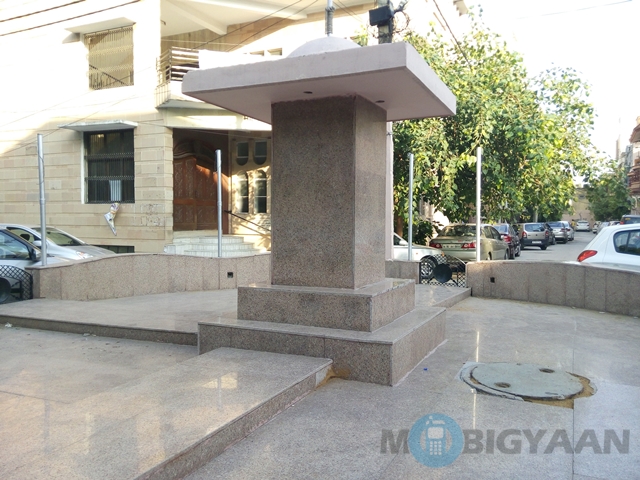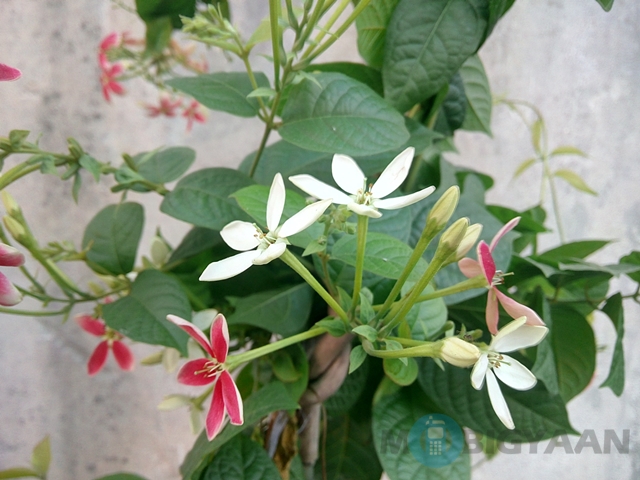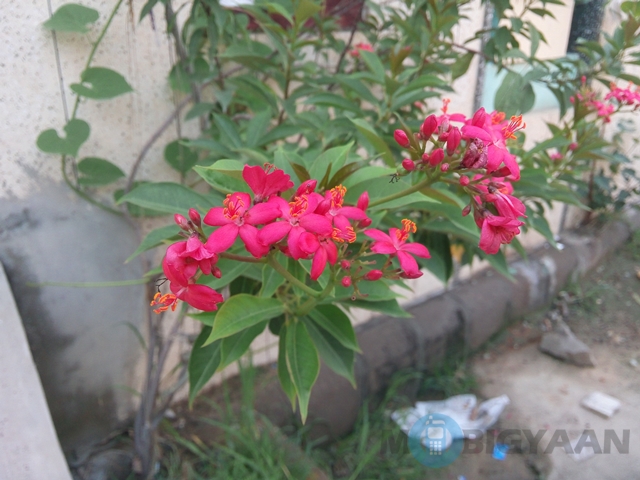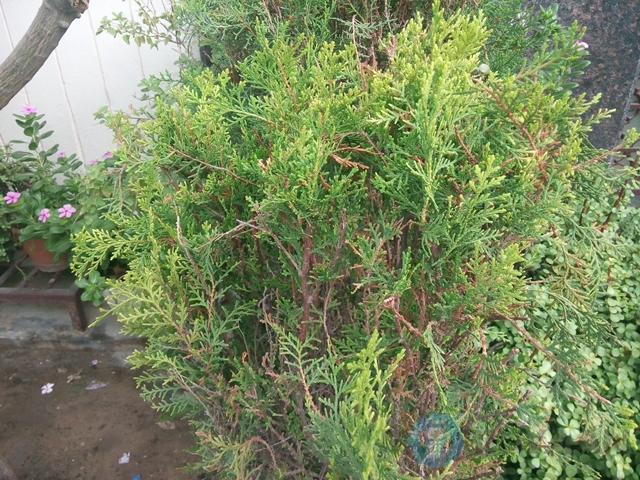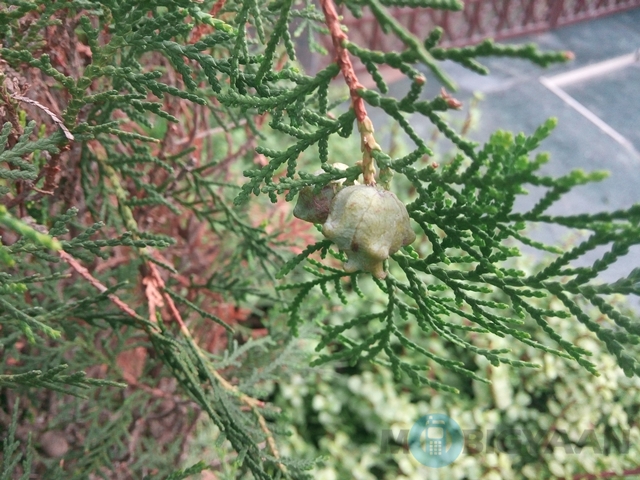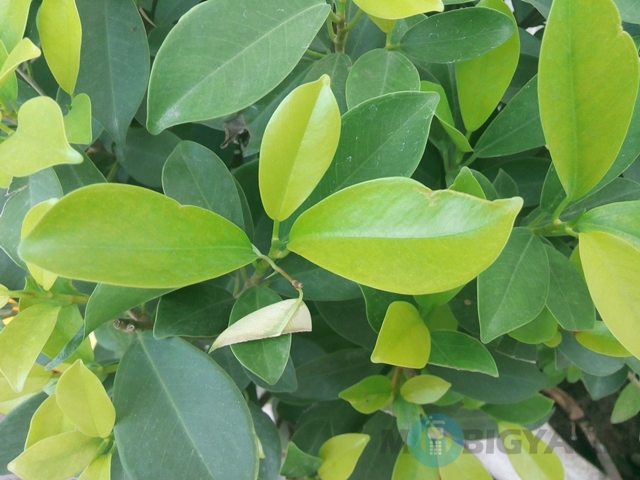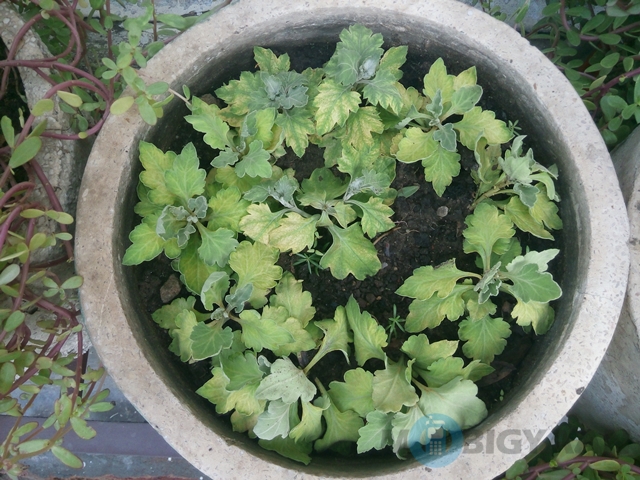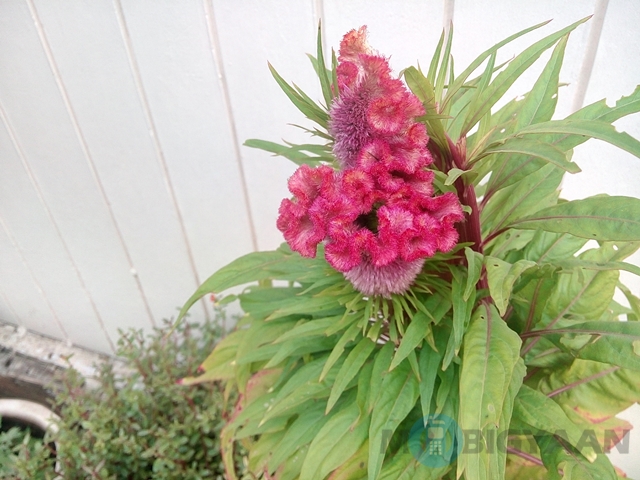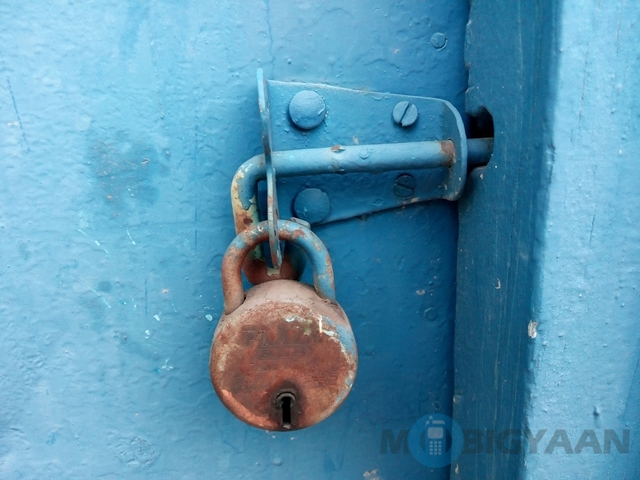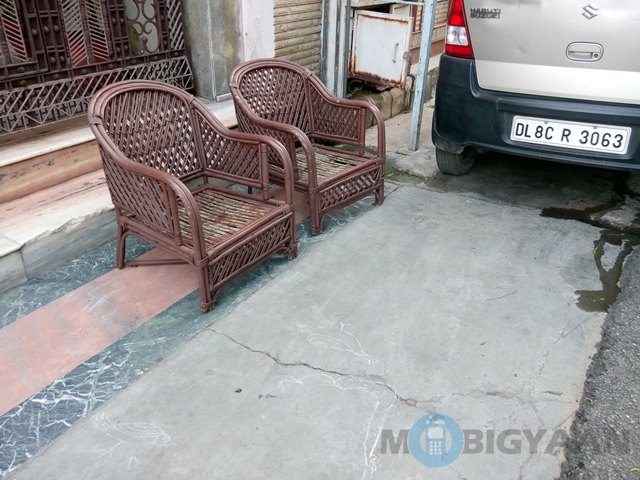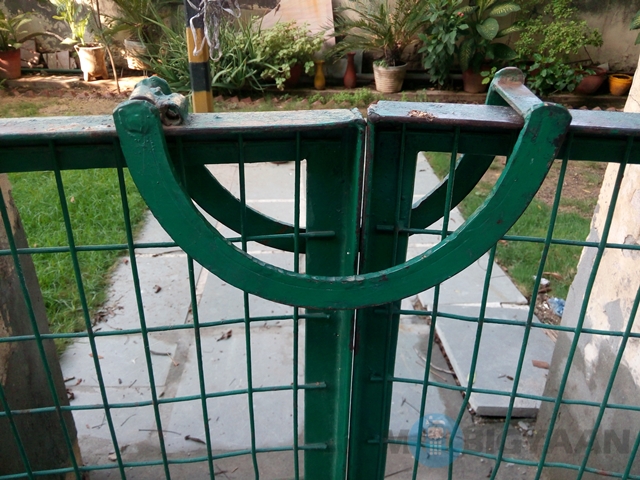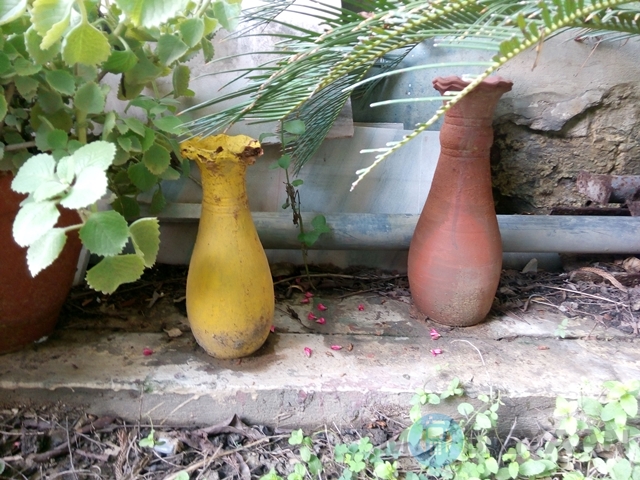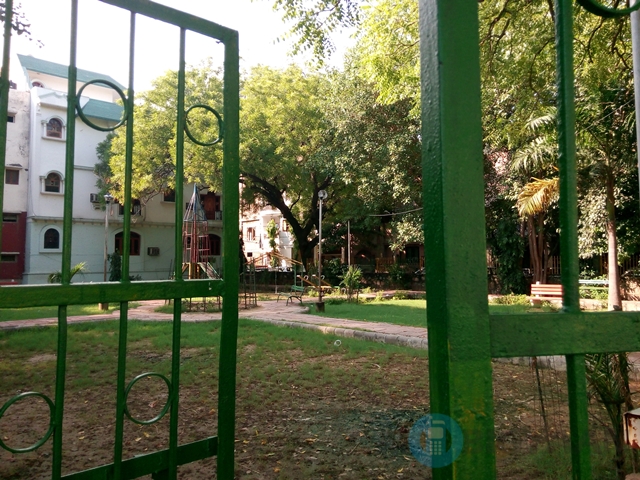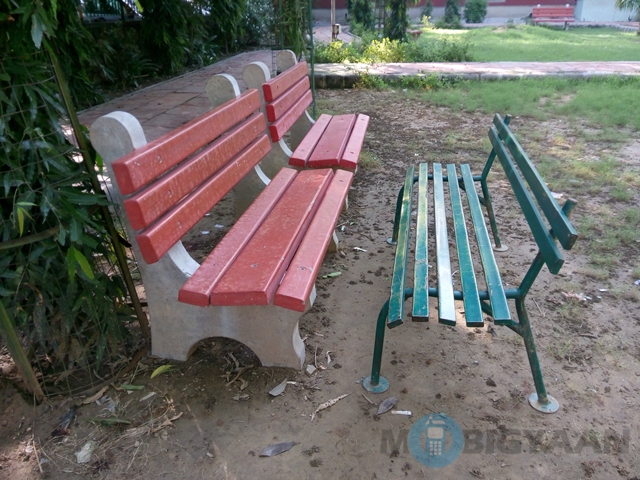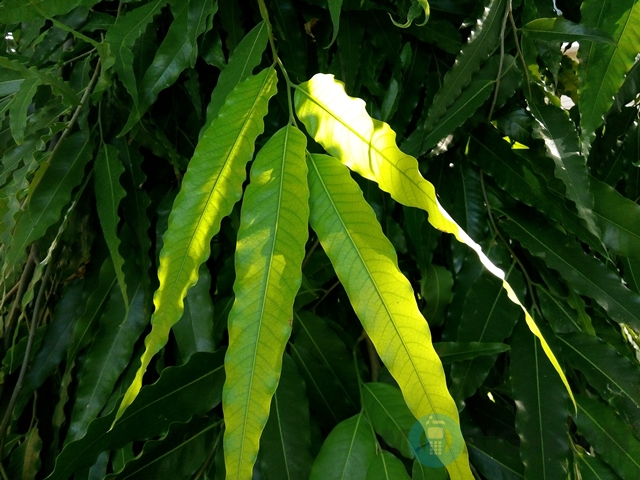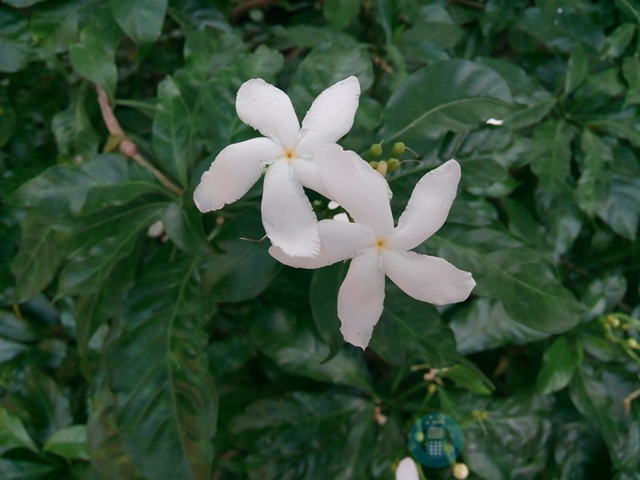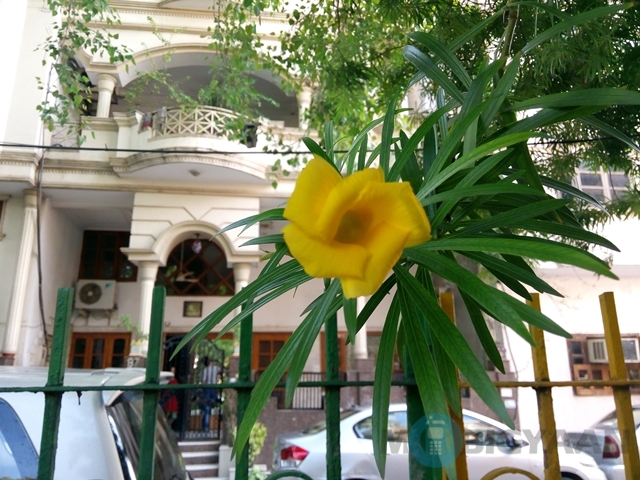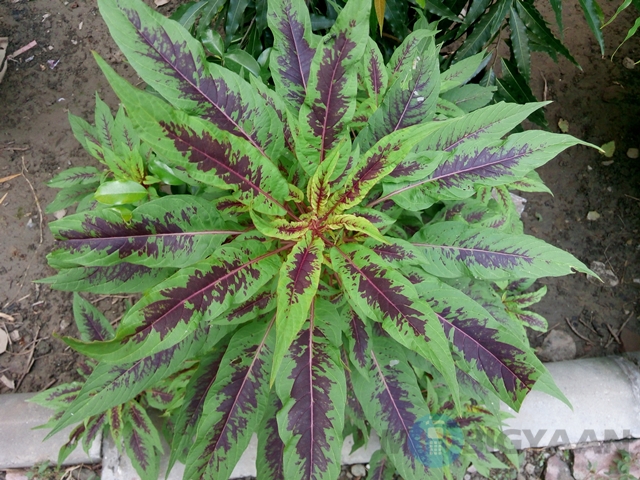 Image Editor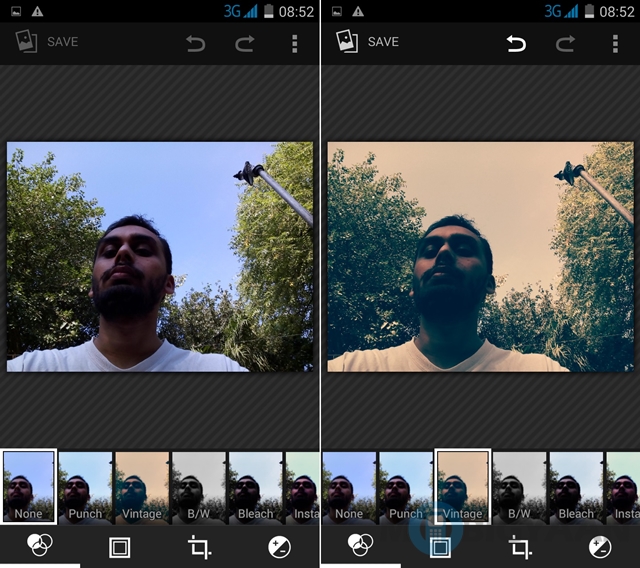 Gesture Mode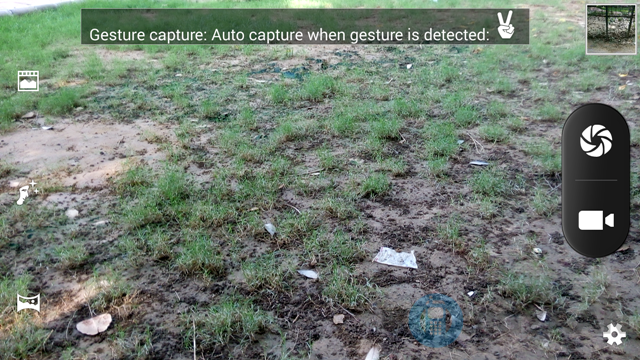 Indoor Shot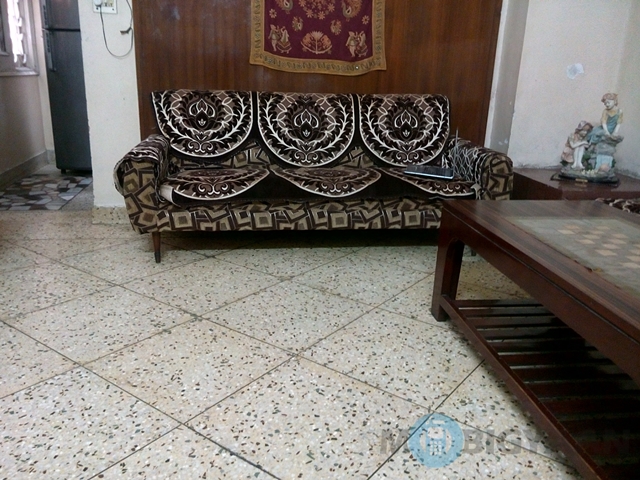 Night Mode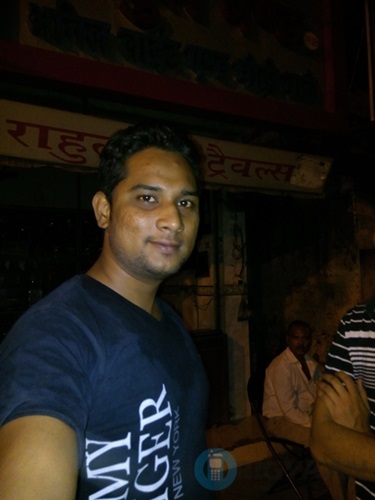 The night shots were a little hazy.
Zooming in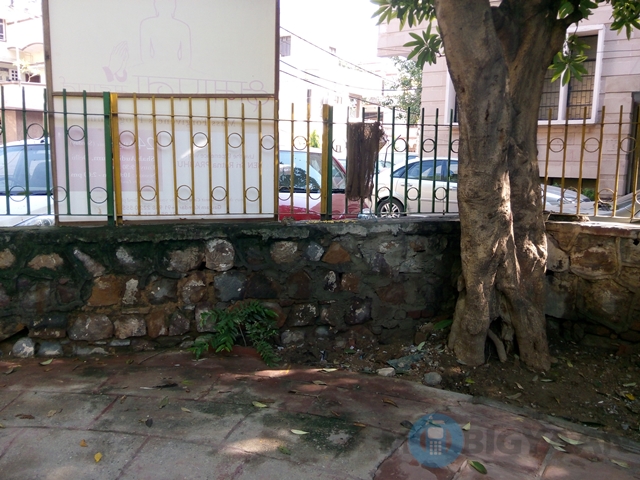 Notice the squirrel etching towards the cloth? (I don't think you can.)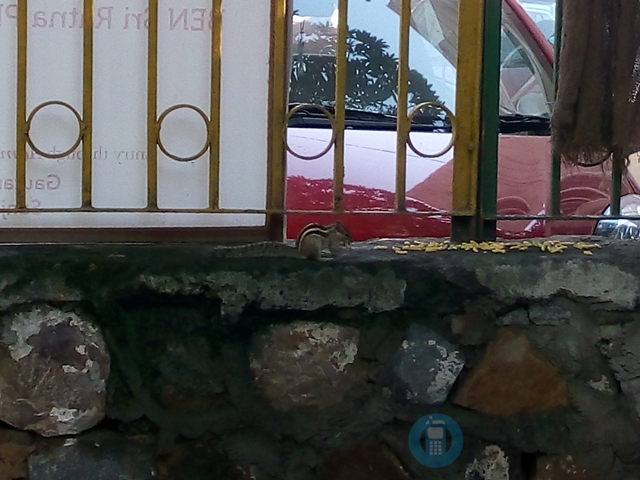 Look at it now.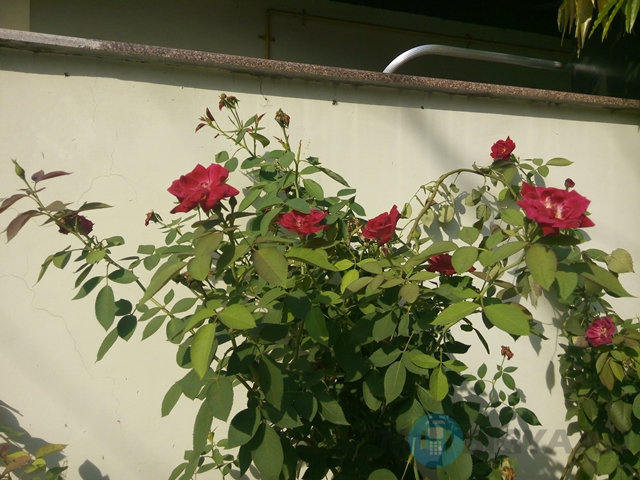 Shot in extreme daylight
But, the amazing thing about this camera is its light capture and light senstivity. Well, it does not give up where most cameras do, you can take shots in sunlight and the camera doesn't flinch. I tried it with many shots and was always impressed with the results.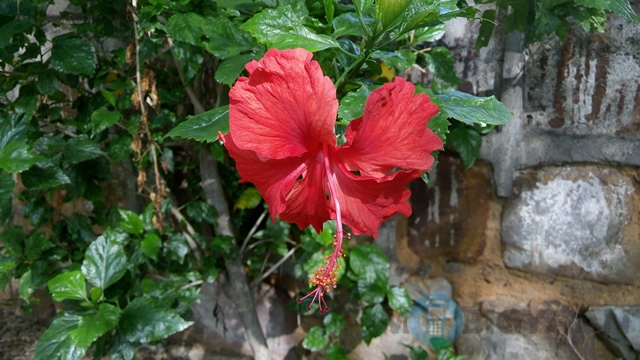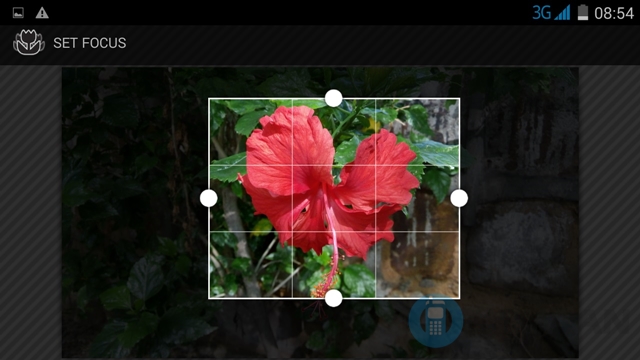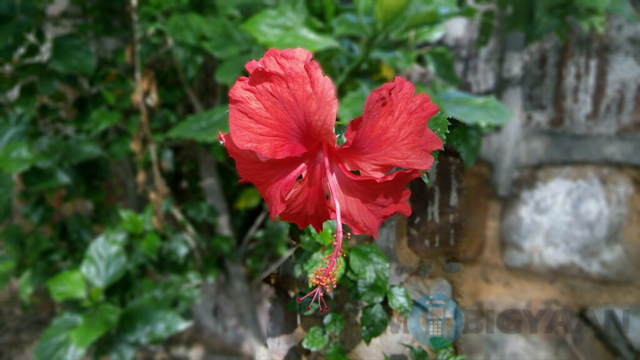 Before, during and after refocus
There is also, surprisingly, a refocus mode onboard. It works okay, without offering one too many choices.
Video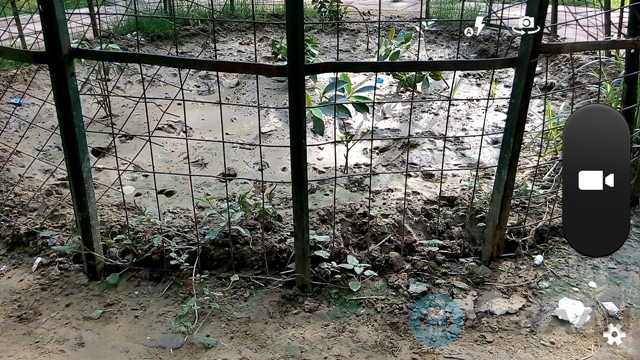 The video mode works well in capturing 720p video samples.
Selfie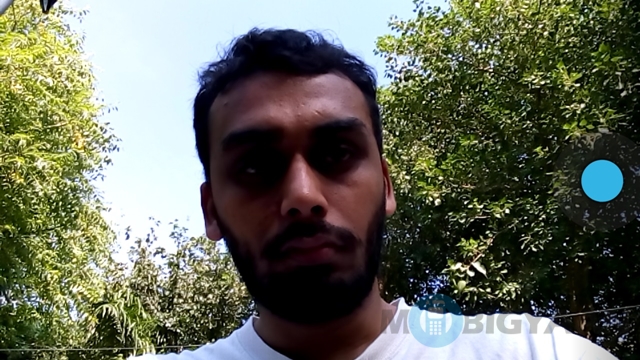 The 5-megapixel front cam should work well, right? Well, no. Thanks to an artificial beautification mode, most of the pictures turned out to be a bit cartoonish. It would have been better if I had been allowed to determine the amount of beautification.
Stable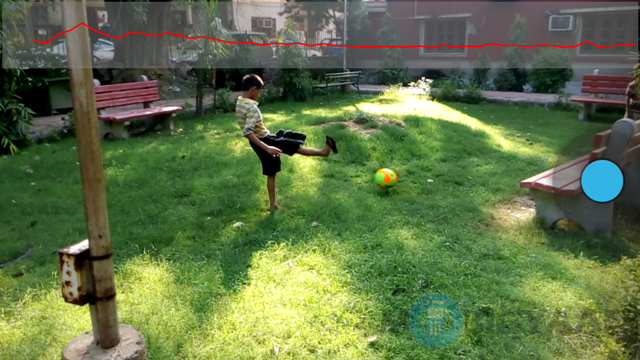 This mode worked better. Moving subject samples were easy to click.
FrontBack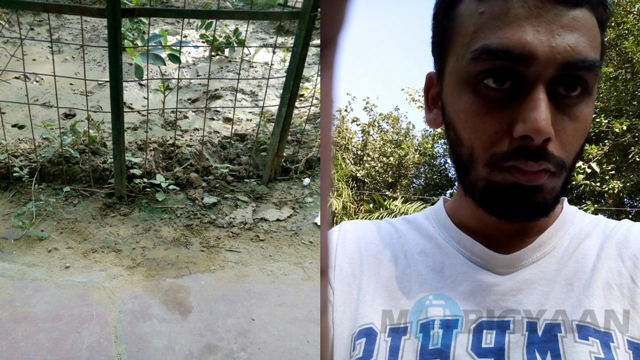 It is a combination of the front and back cams and it looks good. The front camera kept creeping me out though.
As far as the camera performance is concerned, I was mostly satisfied with a few glitches here and there.
Performance and Battery Life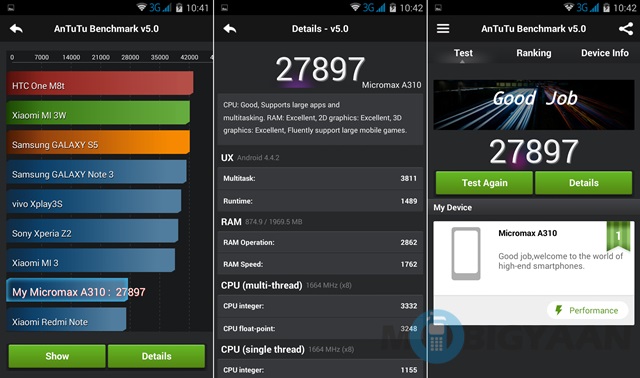 As far as the performance on this device is concerned, I would rate it above average, with some ground left to cover.
The device wasn't laggy in everyday usage, but did overheat on using the camera for more than 5 minutes on a go. This kind of entails future problems. A 1.7-GHz Octa-core processor  along with 2 GB RAM should be able to take on anything one can throw towards it, but it isn't so. I would have liked it better if for once, Micromax had gone in for a Qualcomm quad-core processor instead. But well, something are not bound to happen.
Also, I feel that Micromax should lighten up the OS and get rid of some junk. It should consolidate all the M! things it wants to provide in a single and leave it to the consumer to decide if he/she wants to access them.
Verdict
There is no denying that Micromax has a formidable market presence, but it also has a different target audience than better phones in the same category. Micromax's smartness is reflected in the fact that though they are bringing this phone exclusively via Snapdeal, they also plan to bring it to retail shelves later, as they stated at the event.
At Rs. 12,999 the Micromax Canvas Nitro seems something good, although even this price tag doesn't pitch it against the Asus Zenfone, the new Moto G or the Xiaomi Mi3. The vision is clear, to give this phone to people who are already imbued with Micromax's brand image and would want something that at least feels like all these other phones in the market. Micromax has also tried to give the consumer a complete package, which includes elements from HTC (Blinkfeed – Quicklook), Samsung (Leather back), Sony (Refocus) and Motorola (Lockscreen notifications). The end product, though inspired, isn't bad. There are slight glitches here and there, but, well, it is  a Micromax phone and it has done well for itself. The rear camera works well and many of these collated elements work well together. I would rate the Micromax Canvas Nitro as a better phone than ones from Indian brands, although there is something left to be desired.
In totality though, the Micromax Canvas Nitro does well for itself, and will surely give some brands a run for their money.