While the EUR 5.44 billion acquisition of Nokia by Microsoft has created huge waves in the entire industry, there is a lot of facts still ominous.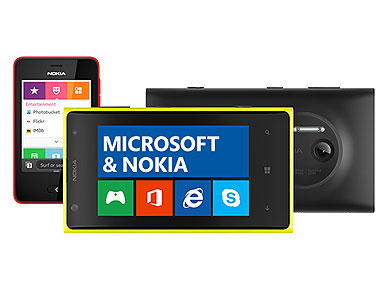 According to the deal between Nokia Corporation and Microsoft Corporation which is pegged at a whooping EUR 5.44 billion ($7.2 billion), of which EUR 3.79 billion ($5 billion) is for Nokia's devices business and remaining EUR 1.65 billion ($2.18 billion) to license Nokia's intellectual property which includes nearly 8,500 design patents and 30,000 utility patents and patent applications.
While Windows Phone posed just 3.7 percent share of global smartphone market in the second quarter of 2013, it shipped over 8.7 million units and has more than 10 percent share in nine markets. However Microsoft claims that its gross margin on sales of Nokia's Windows Phone handsets is just less than $10. So while it seems to be taking a big risk in buying Nokia's phone business, the company claims it stands to reap greater rewards if it is successful and hopes to have gross profit margins in the range of $40 per phone.