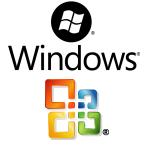 Microsoft Corp. announced the worldwide availibility of Mircorsoft Office Mobile 2010 for Windows Mobile OS. Office Mobile 2010 will be available for free via Windows Phone Marketplace for all Windows Mobile 6.5 based phones with a previous version of Office Mobile. It includes Microsoft Word, Excel, PowerPoint, OneNote and SharePoint Workspace. If Microsoft Office is not pre-installed on your phone, it can be purchased from Windows Marketplace.

Features:

View and edit your Microsoft Office documents.

Stay connected to work from anywhere with SharePoint Workspace Mobile.

Take notes on your phone – insert voice clips, pictures or make a quick list.

Use PowerPoint Mobile as a Presentation Companion.