While we were eagerly waiting for the launch of the Lumia 540 in India, the company has sent out invites for the launch this week.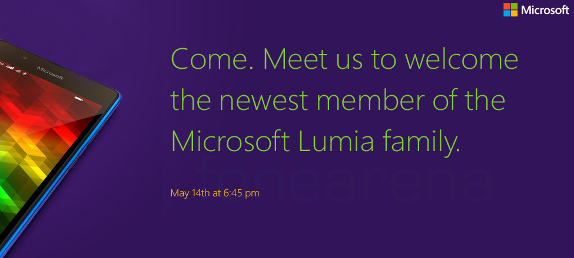 Microsoft has sent out press invites for its upcoming launch event scheduled to be held on May 14. The invite says, "Come. Meet us to welcome the newest member of the Microsoft Lumia family." Interestingly, the invite has a cut image of the Lumia 540, which tells us what we can expect to see at the launch event.
The Lumia 540 was recently announced and Microsoft had promised that the handset would roll out first in India and other countries in Asia Pacific from early May 2015. Given that it is an affordable offering, it has quite the potential to turn sales around for the company depending on the pricing. We'll have more details about this at the event.