Microsoft might start the Windows Phone 7.8 upgrade rollout officially on January 31st
For the Windows Phone 7.5 smartphone owners who are disappointed that their device won't receive the Windows Phone 8 update, Microsoft has news that will wash away some of the dissapointment. While Nokia smartphones owners in India can already avail the Windows Phone 7.8 upgrade by visiting any Nokia Care, users around the world are not that lucky.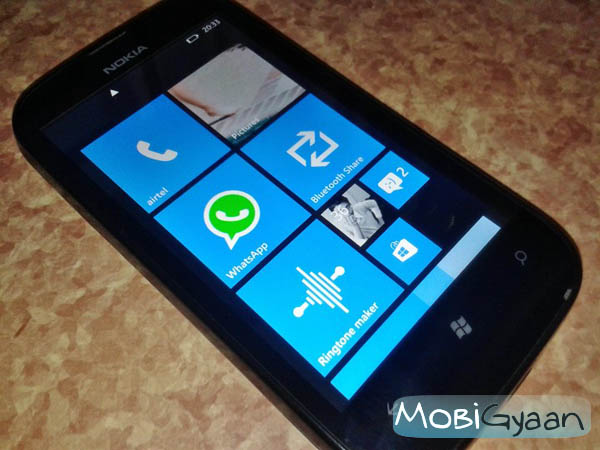 It was being said that the OEMs are awaiting a 'GO' signal from Microsoft as the upgrade is ready with them and now it is being said that Microsoft might be aiming to release the Windows Phone 7.8 upgrade on January 31st.
Microsoft announced the Windows Phone 7.8 upgrade that will give the users of Windows Phone 7.5 the exiting feel of the Windows Phone 8 as the older devices' hardware couldn't support the new OS and the upgrade
briefly creates an ilusion of Windows Phone 8 user interface in existing windows phone 7.5.

Though Microsoft hasn't made any statement regarding the update, a few major network carriers have already made
announcement on the release of the update. The upcoming update will be served according to various demographic locations. Service providers in Australia, Columbia for example will recieve the update on January
31, while carriers in Germany and the UK would roll out the update around the same time.

The Windows Phone 7.8 upgrade is set to bring in features like:

Resizeable Live tiles

More accent colors

Bing Image of the day could be set as the wallpaper

Cinemagraph (Nokia)

Bluetoth File Transfer (DRM Free and for Nokia) and many more