Microsoft yesterday officially announced its Arrow Launcher for Android. Arrow, the simplified personal launcher for Android which offers a much more simpler Android experience is a Microsoft Garage Project.
It's simple to use, fast, easy access to all apps, and gets the work done without much hassles. The app drawer provided in the launcher is vertical scroll, similar to the one in Android Marshmallow. It also shows you the recent apps at the top, followed by other apps in alphabetical order in the app drawer.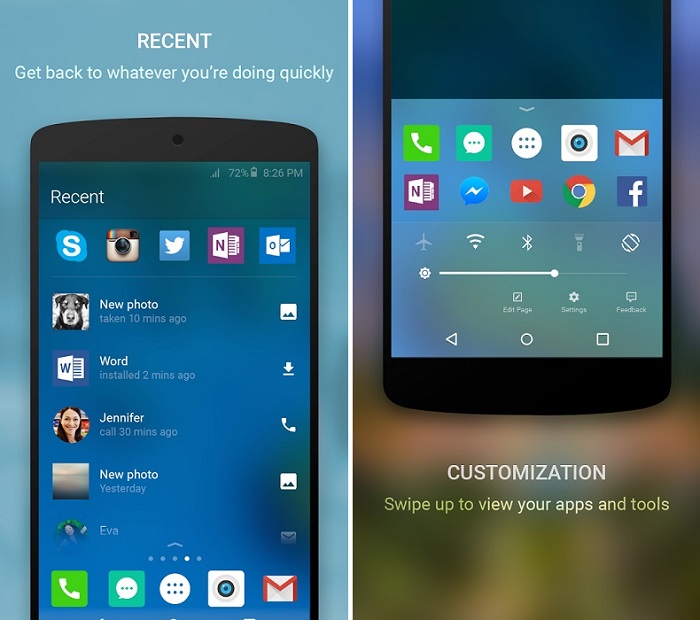 Some of the notable features of this launcher are Frequent Apps which shows the most frequently apps that are used by you. The other feature is Recent, which shows you all the recent activities that you have done. Be it taking a photo, a snapshot, opening messaging app or calling someone.
Arrow Launcher is available as a free download on Google Play Store.