Microsoft to bring in productivity apps to Nokia's Symbian Belle devices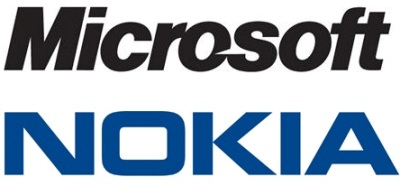 The next Symbian update, called Belle was recently announced at Hong Kong by Nokia with some new devices. Now there is some more development related to the new update. Nokia has announced that after Symbian Belle has been launched, they will be launching some updates to its Symbian Belle operating system that will turn the latest range of smartphones into a mobile office.
The free updates, called Microsoft Apps, will deliver a suite of Microsoft productivity applications to compatible Nokia smartphones to add to the comprehensive security and manageability features already contained in Symbian Belle.  Requiring no additional infrastructure, these apps will help add immediate business advantage to the first Symbian Belle devices and to existing Nokia business customers who upgrade to Symbian Belle. Microsoft Apps will be delivered via software update over the air or via PC download and will function on the Nokia N8, Nokia C7, Nokia C6-01, Nokia E7, Nokia E6, Nokia X7, Nokia 700, Nokia 701, Nokia 600 and Nokia Oro.
"Work is an important part of personal lifestyle, aspiration and achievement for many people around the world," said Purnima Kochikar, VP business mobility, Nokia. "Just as Symbian Belle extends the everyday possibilities for social interaction, we wanted to extend the possibilities to manage personal worklife for individuals and employers. Microsoft Apps is another example of Nokia's ongoing commitment to continue delivering value and innovation to Symbian users."
Microsoft Apps will be available by the end of Q4 2011 and will bring collaboration and productivity tools including Microsoft Lync 2010 Mobile, Microsoft OneNote, Microsoft PowerPoint Broadcast and Microsoft Document Connection (which provides Microsoft SharePoint access) to Symbian Belle.  An update in the first half of 2012 will introduce Microsoft Word, Excel and PowerPoint as native applications for the first time outside the Windows platform.