More than 900 Blackberry PlayBooks re-called by RIM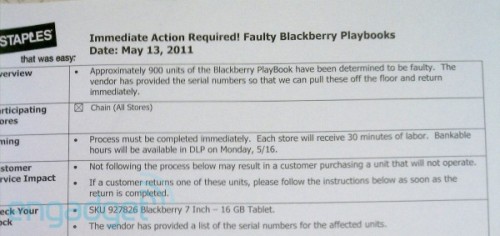 The PlayBook tablet by Blackberry has been quite a hit and has been selling well. However RIM has confirmed that about 1000 of the PlayBooks sent to the Staples stores in the US are faulty and are being re-called immediately.
The fault is said to be in the 16GB version, but there is no confirmation as to why the tablets are being re-called. A huge list of about 935 serial numbers of the faulty PlayBooks has been put up in case a customer owns a faulty piece.