While we were expecting the new Motorola smart watch to be unveiled next week, the company has launched the new wearables at IFA 2015.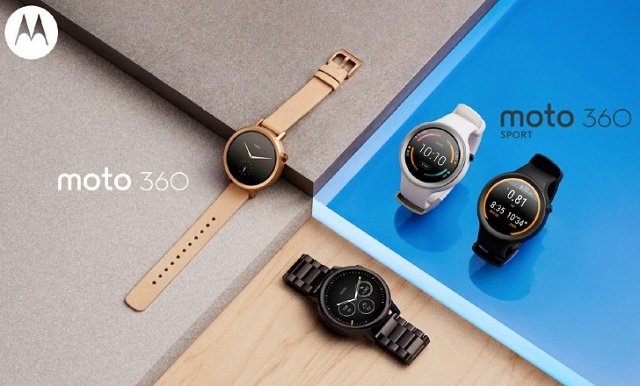 Motorola has announced the launch of the new Moto 360 smartwatch, which would be the successor to the original Moto 360. Interestingly, the watch is available in three variants based on sizes – two different sizes for men and one special variant for women. There is also another edition called the Moto 360 Sport.
The new Moto 360 is available in 1.56 inch and 1.37 inch variants. Both the watches have minimalistic bezels and sport a 300 mAh battery. The watch is IP67 water-resistant and features dual-microphones, wireless charging, a heart rate sensor and an ambient light sensor. It has Bluetooth and Wi-Fi connectivity.
The new Moto 360smartwatch is powered by the dual core Qualcomm Snapdragon 400 processor along with 512 MB of RAM and 4 GB of internal memory. Also present is a built-in GPS to track your speed, distance and pace. The watch is priced in the range of $299.99 to $429.99 depending on the design.