While sources in the know claim that the much awaited Motorola X phone would be releasing in July/August, the company is working on adverts for the device which tell us about the device.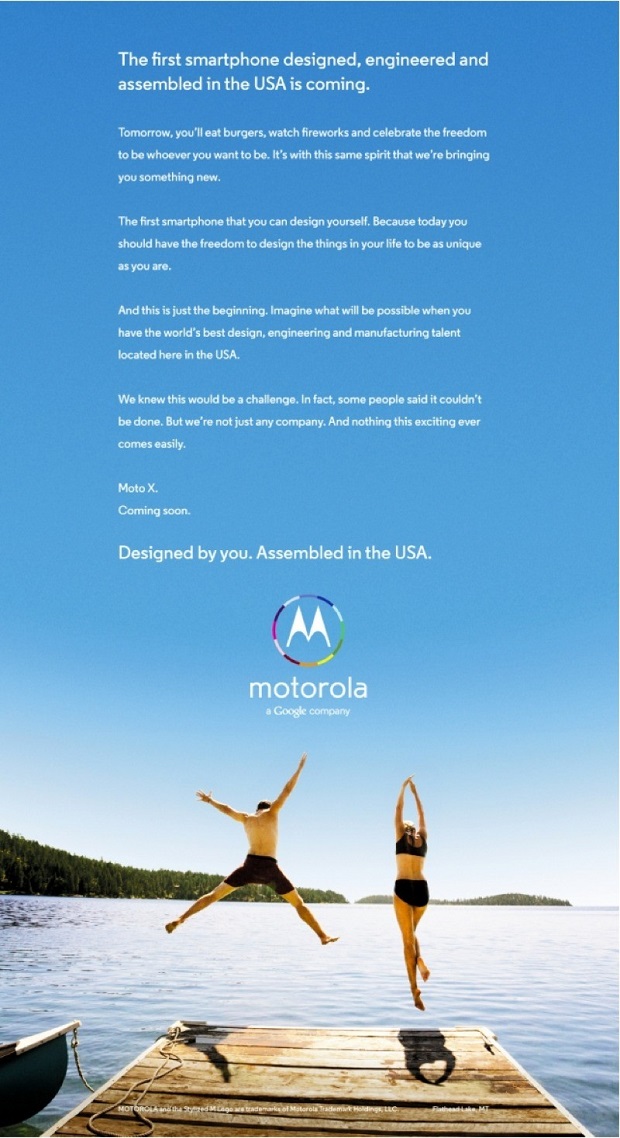 The ad which is expected to be released tomorrow, leaked talking about freedom for 'Merica! The ad claims that this smartphone can be designed yourself, you should have the freedom to design the things in your life to be as unique as you are. While it's still unknown what sort of customizations would be offered to customers, earlier rumours had confirmed that there would be no hardware customizations like storage capacity, amount of RAM, or even the case material.
Sources however still believe that customers would get a choice of over 20 colours for the Motorola X phone. While the ad doesn't provide any specifics about the device, not even the image of the device, the ad ends with "Moto X, Coming soon." So we need to wait a little more before we see what Google has in store for us with the Moto X and how much freedom it would really provide us.