Motorola has moved from milestone to milestone in the past year. From the first Moto G onwards, it has actually created well-performing phones. The one horse that was slow in this race was the Moto X, which, frankly put, could not match up to its other compatriots. Well, Motorola, being the dynamic company that it has become, recognized this shortcoming and has hit back with the new Moto X, which promises to be something different.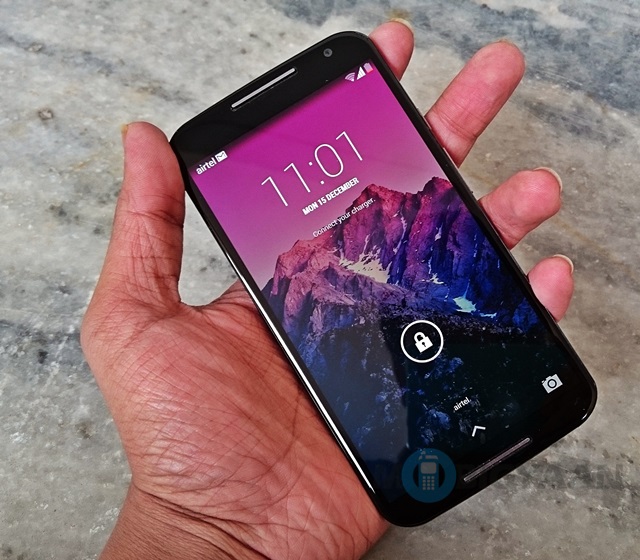 While the first Moto X offered a strong processor and some software tweaks, the new Moto X offers a new experience with multiple sensors, great hardware and even better software. The old Moto X was highly customizable and a geek's phone, while the new Moto X offers an experience and a form factor that makes it stand apart from the league.
Motorola has definitely taken a big leap forward from the previous phone. It has also moved ahead in terms of pricing – the Moto X is no longer a mid-range slugger, but in fact more poised towards the customer with bigger pockets at Rs. 31,990.
But, the market, too, has moved ahead in the meantime, whether it be the mid-range, low-range or premium phones, every segment of the market has straightened up its act. We have seen innovations such as better autofocus, better RAM and greater processing capacity with processors such as Snapdragon 801/805 and also better form factors in tow.
Moto X (2

nd

Gen

) specs:
5.2 inch display
1920 x 1080 pixels resolution
2.5 GHz quad core Qualcomm Snapdragon 801 processor

Adreno

330 GPU
2 GB RAM
16 GB internal memory
13 MP primary camera
2 MP front facing camera
Google Android v4.4.4 KitKat
2300 mAh battery
Hardware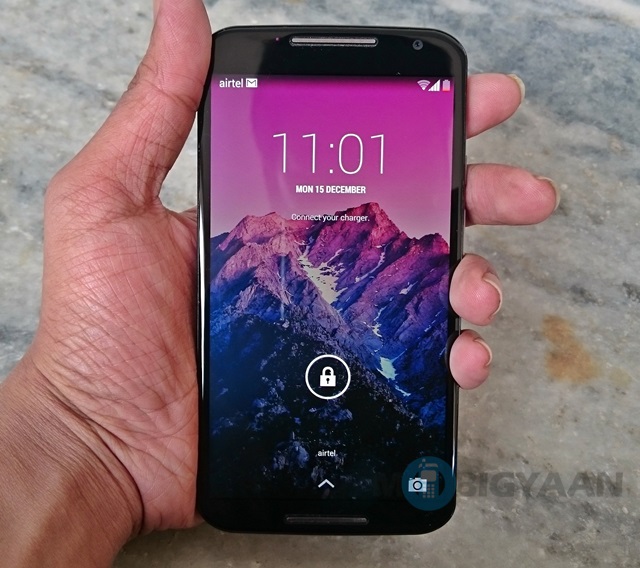 The new Moto X has moved ahead of the old one, most prominently in the hardware department. The design is so impressive that even Google has adapted it for its Nexus 6.
When you look at Motorola's history after its comeback, it has adopted for a rectangular form factor with rounded edges for all its phones whether it be the Moto E, Moto G or Moto X. But, to its credit, Motorola has actually dynamically changed this design philosophy for the Moto X. The Moto X is surprisingly pleasing to both eyes and hands.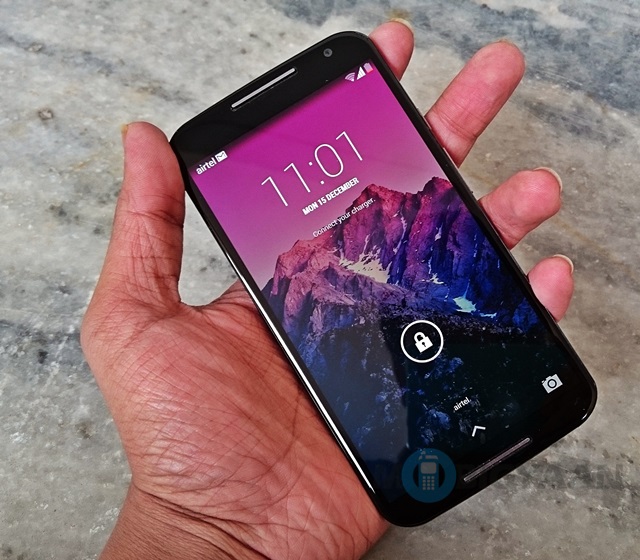 The Moto X might be the most pleasing phone to hold in the market today. The new Moto X is curved ever so slightly around the back plate and has a straight, wide display which curves around the edges. The buttons and speakers are all cased in Aluminum and work fine.
The major difference between the old and new Moto X is the size. It's 5.2-inch frame, though, does not make it as big as a regular phablet. The display hasn't just gotten bigger, it has also got better resolution.
The 5.2-inch 1080p display makes for great viewing angles, great color resolution and awesome ease-of-use.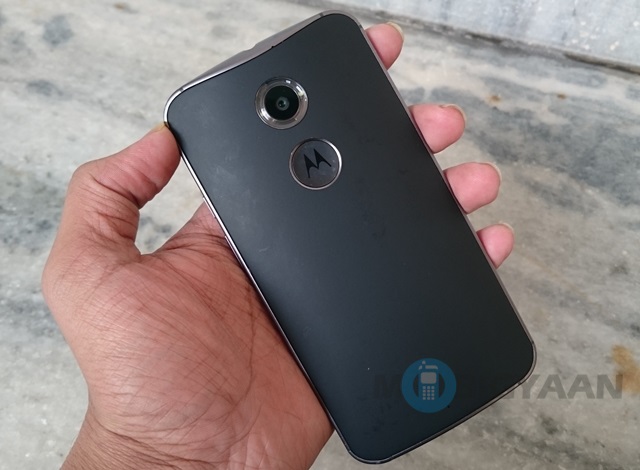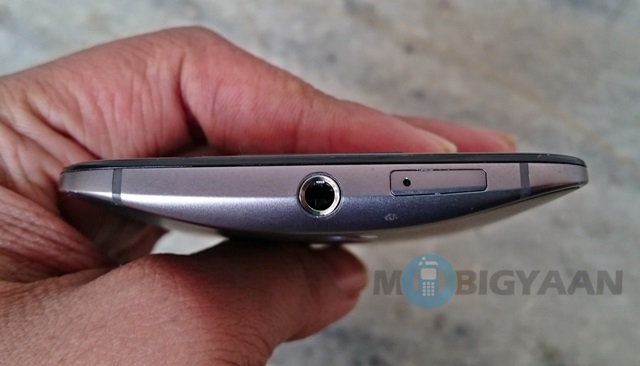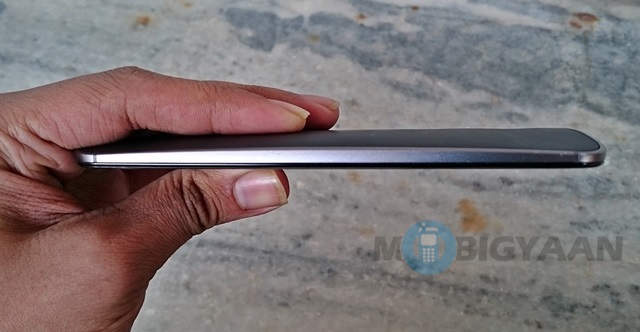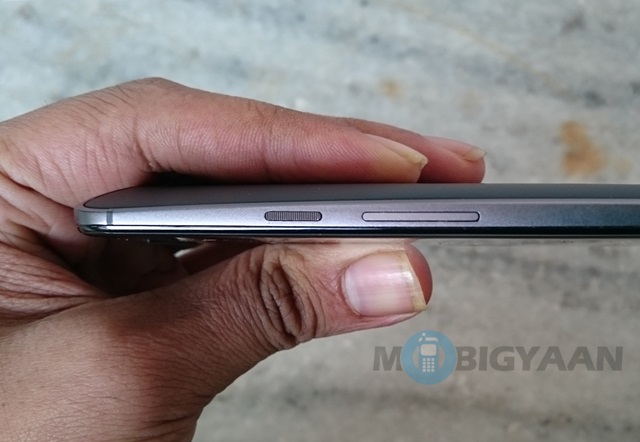 Motorola has really put a lot of thought in the Moto X design, and the end result is well, nothing short of a delight. Because of its curved design, the new Moto X feels pretty thin, in fact thinner than it is. In fact, the way it gets thick around the middle and thinner around the sides actually creates a better grip. This phone fits into your palm, despite its size. The back is mostly plain, except for the Motorola logo and the 13-megapixel rear snapper.
The new Moto X offers a rich experience with 4 on-board sensors, which are located at 4 corners of the display.
The Moto X is actually not as plasticky as its predecessor, thanks to its carbon fiber back. The sides are lined with Aluminum, while the front is covered with Corning Gorilla Glass, which curves ever so slightly around the sides, making it the perfect big phone in terms of the form factor. It is a phone that you would actually love running your fingers on.
While I received a Moto X with a carbon fiber back, there is also a version available with a wooden back, if you fancy that.
Motorola hasn't brought it's Turbo charger to  India, which is sad, because this phone only responds to a Motorola charger because of QuickCharge 2.0 technology used. Moto Maker too, is yet to come here, which is something that kind of  pinches me.
As far as the internals go, the Moto X comes totally loaded – a Snapdragon 801 processor, 2 GB RAM and an Adreno 330 GPU make for a powerful phone. The lack of a MicroSD slot doesn't hurt too much, since this phone comes in 16 GB and 32 GB versions. The phone also comes with a 2300 mAh battery inside.
Display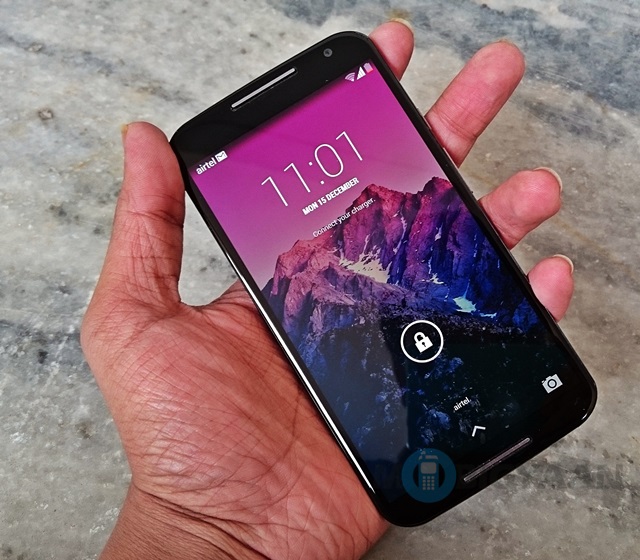 The new Moto X comes with a 5.2-inch 1920 x 1080p display protected by a Corning Gorilla Glass 3 display. This is a step up from last year's 720p display on the Moto X.
While, the year's Moto X had me up in arms because of its display this year's Moto X is a pleasant surprise in terms of its usability. The 5.2-inch AMOLED display looks and feels pretty great. Every color, whether it be the whites, reds, blues or blacks, comes out great. The sunlight visibility of this phone is pretty great.
The only thing that I feel a little worried about is that the entire front is covered by glass and it might be prone to scratches and god forbid, breakage in case of dropping.
Software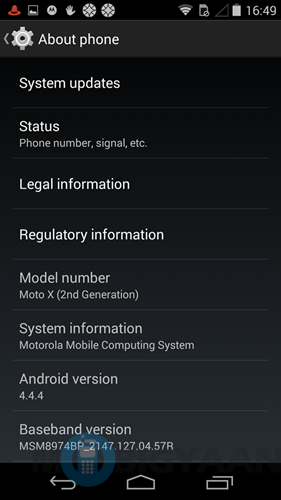 Just like other Motorola smartphones, the new Moto X comes with a near-stock version of Android 4.4.4. It is simple, clean and easy-to-use. There is no bloatware or excess firmware.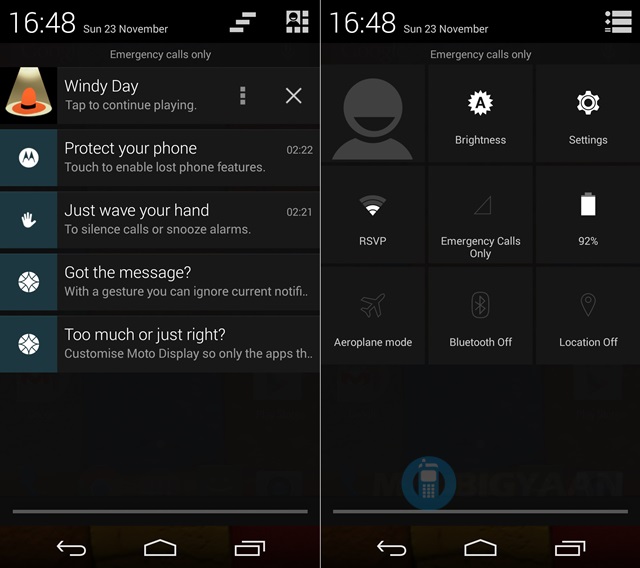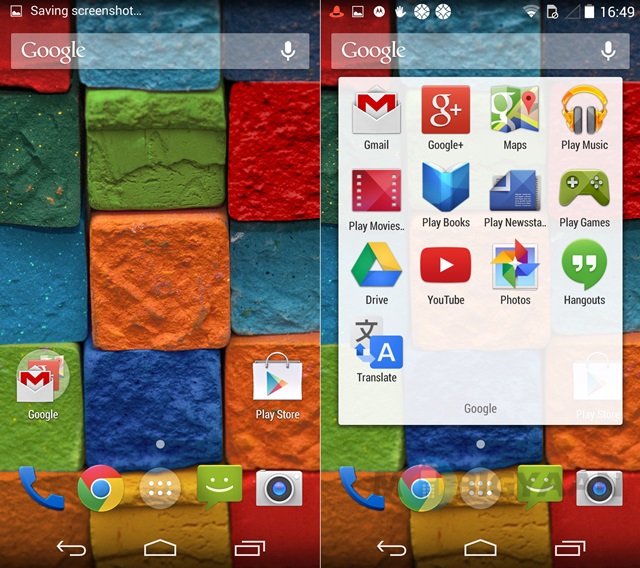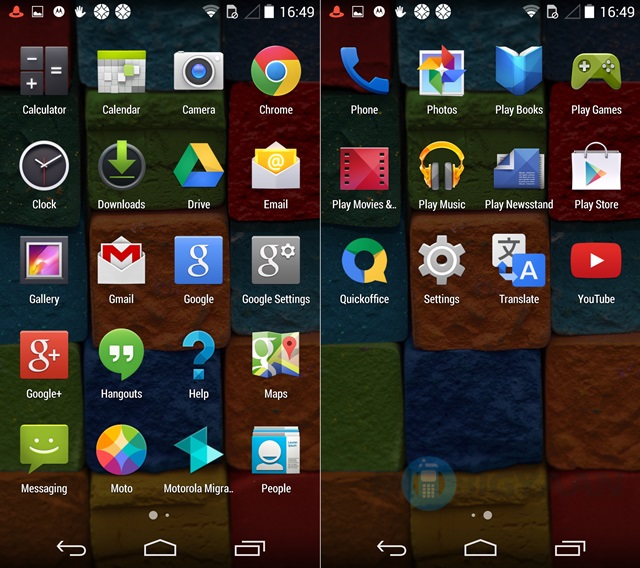 Motorola has discontinued the Assist up and replaced it with the 'Moto' app, which will introduce you to all new software tweaks that this phone offers.
But, besides the hardware, the software, too, is amazing to work with. There is lots on offer in terms of the software: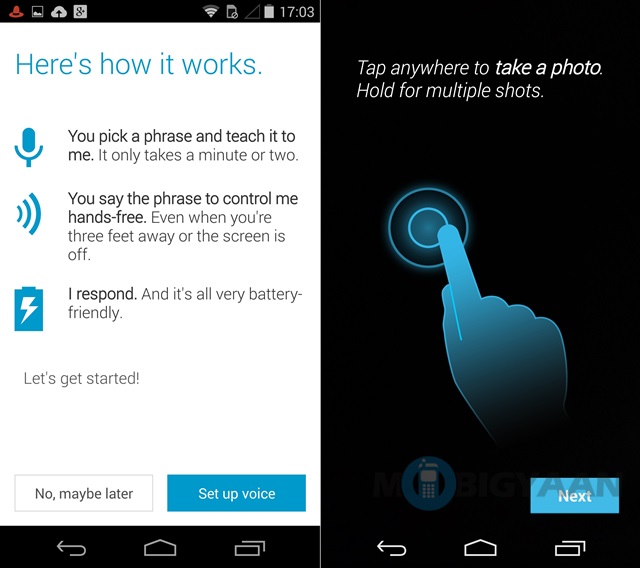 Moto Display
Moto Display is a smart tweak that brings notifications straight to your display. The difference from last year's Moto X is that while last year's Moto X gave you access to notifications from a limited number of applications, this year's handset lets you customize what notifications you get on the locksceen. If you are worried by the battery usage of this phone, then you needn't be, since these notifications are plain and consume less battery.
The touchless control feature works seamlessly and you can see these notifications just by waving your hand over the phone.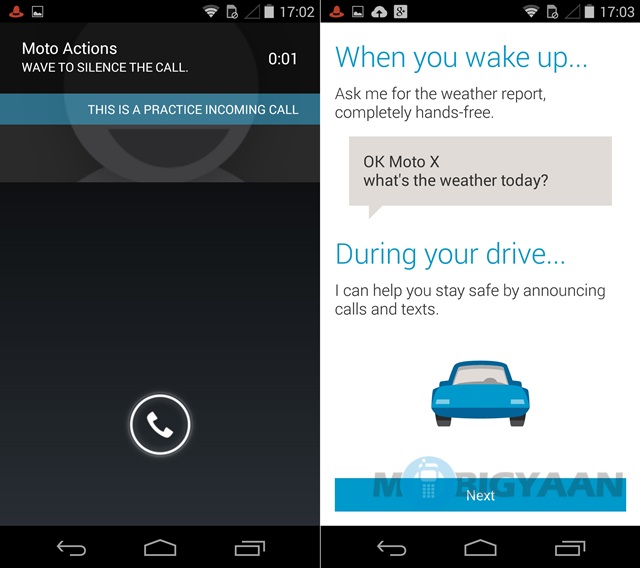 Moto Actions 
The most harped about feature of the new Moto X is its multiple IR sensors. You can just wave your hand over the Moto X to silence calls. The same gesture will also show you the time, if you wave when the display is idle. The only thing one can still wish for is a wave-to-unlock feature.
Customizable Voice Commands
Remember the 'OK,Google' voice command, that was the highlight of the old Moto X? Well, while voice commands are a part of most phones nowadays, the difference with Moto X is that it listens to you, even when the screen is turned off. Instead of OK Google, you can actually customize the phrase. You can now say 'Hey, gorgeous' or 'fantastilicous' as a voice command phrase. You can do a lot of stuff using voice commands ranging from setting up alarms, reminders to even setting up statuses on Facebook and WhatsApp.
But the best voice command is pretty simple – you can find the phone by saying your voice command phrase – just say the phrase and you can actually see the phone giving you audio and display cue, which makes it easy finding it. No more, sleeping with the phone and searching the blanket for it when you wake up.
The Moto X voice commands outdo every other voice assistant whether it be Cortana or Siri.
Camera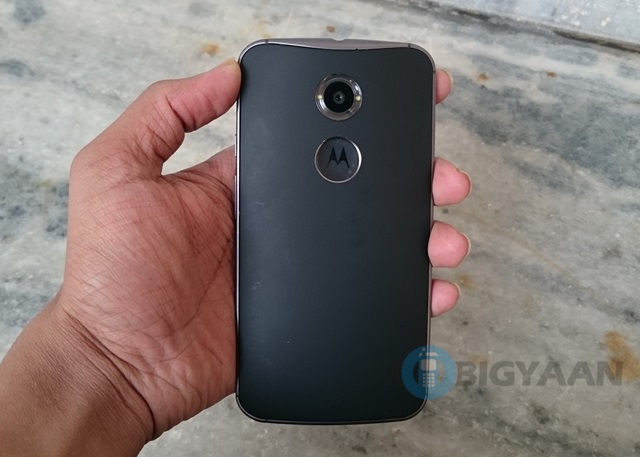 The new Moto X has also received an upgrade in terms of the camera. The new Moto X features a 13-megapixel rear snapper, up from the 10-megapixel one on the old Moto X. The camera  looks a tad different too, it is rounded with a big ring of plastic surrounding it. What stood out for me was its Dual-LED Flash, which rather than placed together in the usual fashion is actually put on the top of each other. Motorola has decided to place both of them side by side, which gives you more flash and not something that washes out your pics.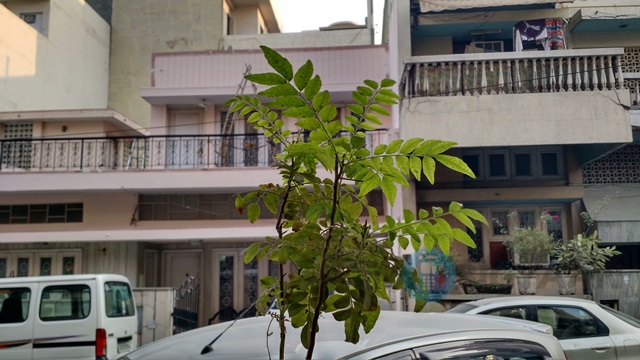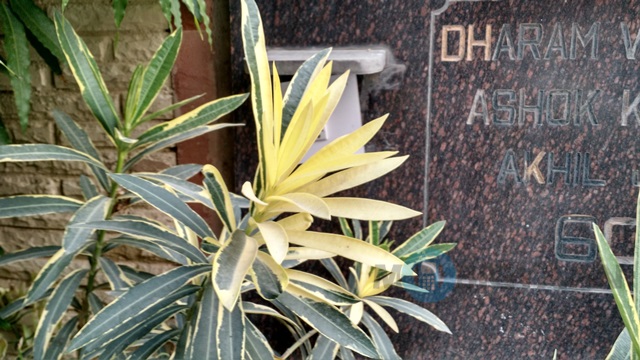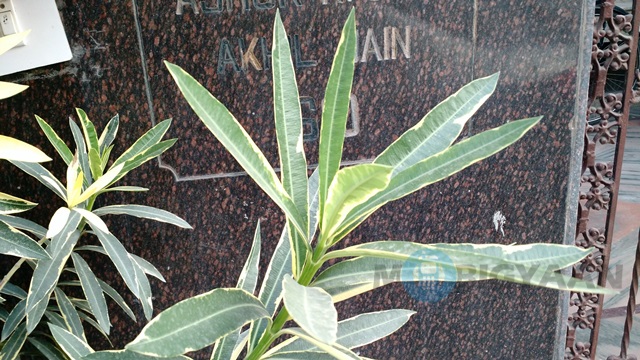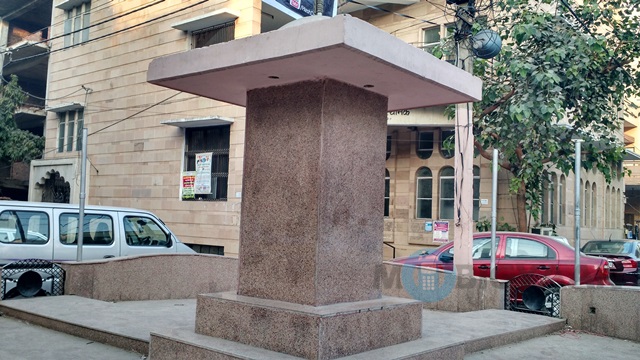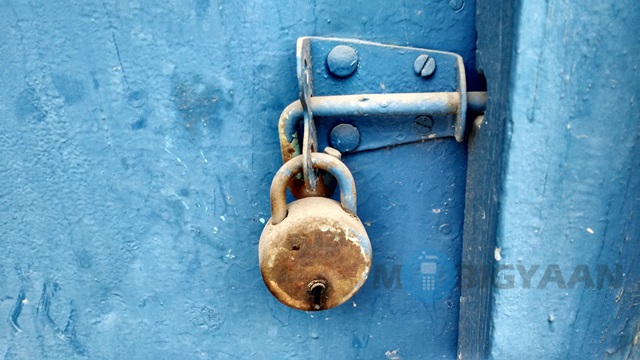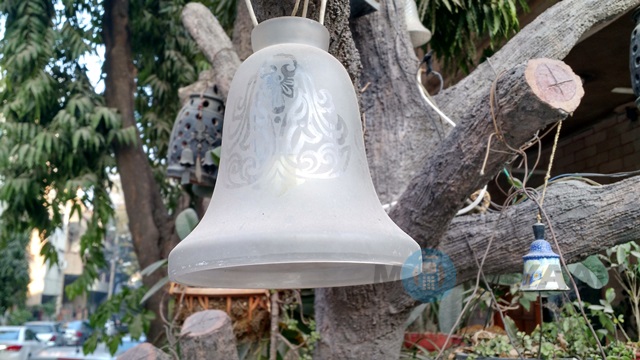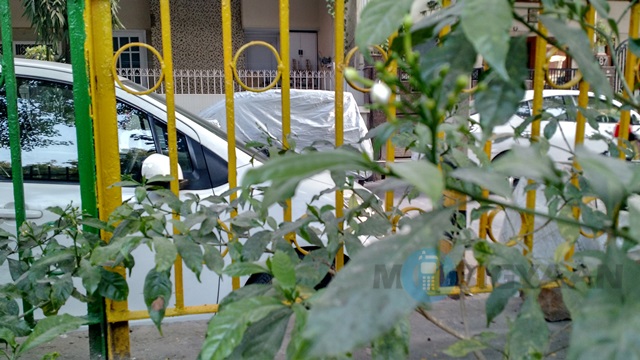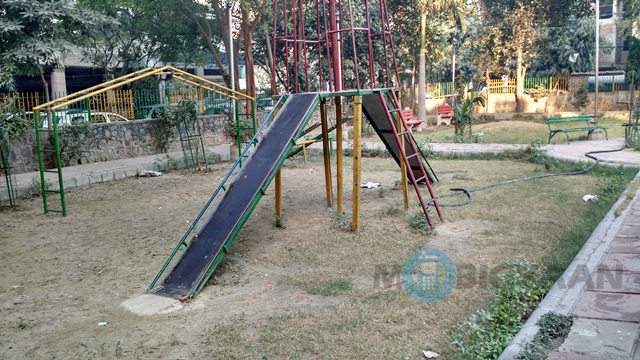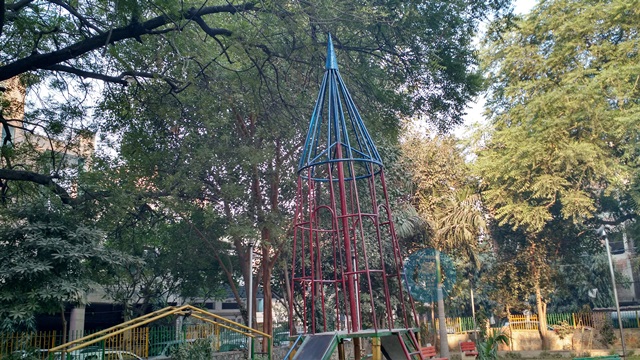 As on other Motorola phones, the manual focus and exposure mode works better on than switched off. The HDR mode works pretty well, though the camera takes time to focus.
Videos can be captured in 1080p and the new Moto X also lets you capture 4K videos. The best thing about the camera app is that is simple and easy to use for even simpletons. As far as the modes go, you can dapple with HDR, Flash, Quick Capture, slow motion videos and panorama.
The front cam though, still has a lot of room for improvement.
Performance and Battery Life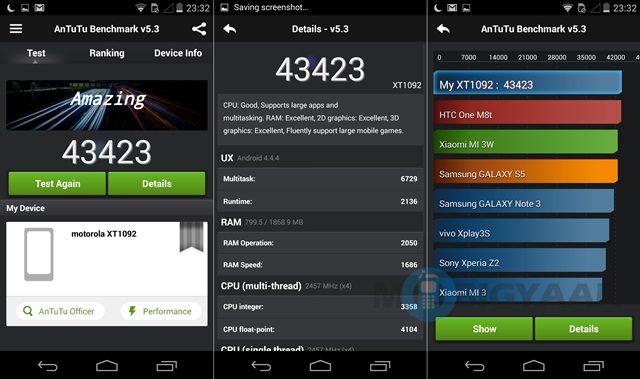 The Moto X has top-tier specs even though it has a price tag that is placed slightly above the mid-range. The Moto X comes with Snapdragon 801 inside. Since there is no load of a heavy UI, the Moto X works amazingly well. We played all kinds of games on the phone and it did not give up or overheat. The apps run well, games such as Asphalt 8 can be smoothly and multi-tasking on the phone is easy.
The 2300 mAh battery will last you a full day of regular usage.
Verdict
The new Moto X bowls out many other top-tier phones launched before it in terms of value-for-money. It is a phone engineered for those who are hungry for performance and not gimmicks. It has a slight edge over leading flagships in terms of performance, but  kind of lacks the punch when it comes to the camera. If you are one of those people who values simplicity over show-off, the Moto X is the phone for you.
Motorola has definitely one-upped itself and out of its three new releases – the Moto G 2nd gen, the Moto 360 and the new Moto X, this is the best of three. At Rs. 31,990 it's tootally worth its price tag. It only gets better for Motorola from here.