Motorola announces the Motorola RAZR and DROID RAZR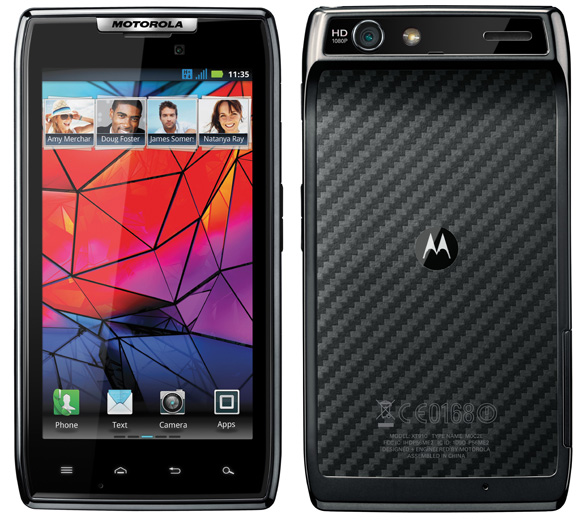 Well, its back, and it is faster, thinner, smarter and stronger. Yes, Motorola has unveiled the comeback of the RAZR series and this time with Android on board and a dual-core processor powering the sharp looking handset.

The handset is just 7.1 mm thick and has a Kevlar all over. Yes the same material they use in bullet proof vests! Other features of the handset include a 4.3-inch Super AMOLED Advanced display, a dual-core 1.2 GHz processor, 1GB of RAM, Android 2.3.5 and an 8-megapixel rear-facing camera with 1080p video capture.
Motorola also launched the DROID RAZR which is the 4G LTE version of the RAZR having the same specs. The DROID RAZR will be launched on the Verizon Wireless network in the US.
Spec sheet:
Android 2.3.5

1.2 Ghz dual-core processor

1GB of RAM

4.3-inch Super AMOLED Advanced qHD display

7.1 mm thickness

Bluetooth 4.0

Wi-Fi

4G LTE (DROID RAZR only)

Kevlar body

Gorilla Glass

Water repellent nanocoating

8MP camera with 1080p HD video recording

1780 mAh battery
The RAZR is said to be available in North America, Asia, Europe, Latin America, and Middle East and Africa starting this November and the DROID RAZR will be available in early November for $299.99 with a new two-year customer agreement at all Verizon Wireless Communications Stores in the US.