With Motorola seemingly improving their line of devices after being acquired by Google and given the fans for its Droid line of devices, it seems the company is all set to amaze the world with the next Droid device with a QWERTY keyboard.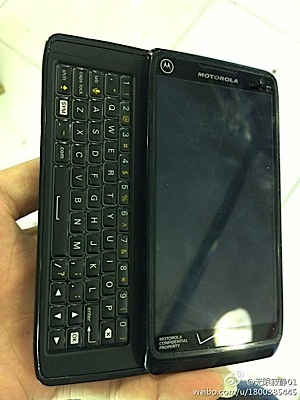 According to recently leaked images, a new Motorola device with the Verizon branding was spotted. However unlike the usual all-touch smartphones, this device had a slide-out QWERTY keyboard like the device in the Droid line, thus raising suspicions that this could be the Droid 5. The device is said to sport a display of around 4.3 – 4.5 inches.
While the exact specs of the Motorola Droid 5 haven't been revealed as yet, the device is expected to support NFC and wireless charging besides being water and dust resistant. The device with the eye-catching five row keyboard seems near ready and we could soon expect the launch of the device.