Motorola DROID RAZR coming in a White avatar
We all have loved the razor-thin Motorola Droid RAZR since it first appearance. And there has been a trend for devices ,which are loved by users, being brought out in a special white colour editions. The Droid RAZR follows the same suit.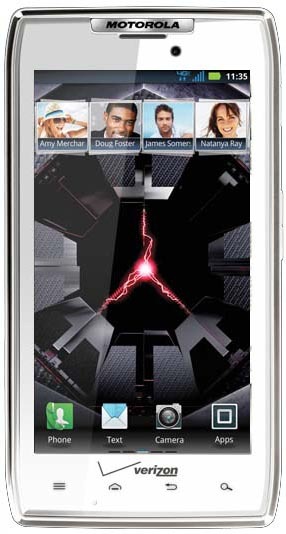 Motorola and Verizon have confirmed that a snow white version of the super-thin device will be out soon. The device will be available in Verizon Wireless Communication Stores for $299.99 when opted with a new 2-year contract plus it'll requires a Verizon Wireless Nationwide Talk plan starting at $39.99 monthly access and a data package from $30 a month for 2 GB of data.

The device is expected to be out before the end of the year. Another advantage of buying the white RAZR is that you will get a discount of $100 on Verizon's new DROID XYBOARD tablets if you buy it with the handset.
Anyone interested? Let's hope the global version also gets the new avatar cause we would love to see a shiny white Razr.