Just when we all thought that clamshell mobile phones were already extinct, Motorola has decided to prove us wrong. Going against the tide, Motorola has announced a new clamshell device called the Gleam+, which is not a high-end smartphone but has decent specs and good looks.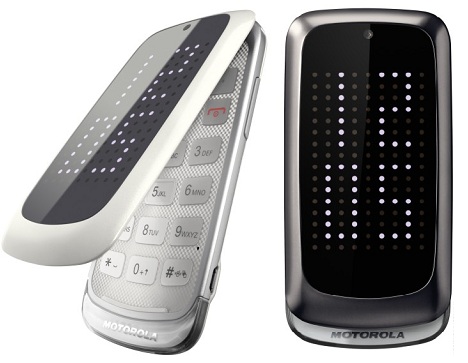 The Moto Gleam+ will come with a main LCD of 2.8″ WQVGA resolution (400 x 240 pixels) and an interesting external display which goes on to consist of 144 LEDs which provides users with expressive notifications and alerts they never need miss a call or message.


There is 2 megapixel fixed focus camera at the rear to help users with at least some photography and has Bluetooth 2.1 and USB 2.0 when we talk of connectivity. The phone's internal memory id a meagre 50MB but it can be expanded to a maximum of 16GB with a microSD card. It will be powered by a 750 mAh battery. And hey there is also a web browser to keep you connected with the online world.
The Gleam+ also has FM Radio and 3,5mm jack in the list of specs. And well that's it; there is nothing more in it. This device will be available in silver and winter white when it finally arrives in market in March. But all these little things come for a little price of just €99 off contract. So when the Gleam+ is indeed a decent buy at a decent price. Like it?