Motorola to announce the Motokey Social [EX 225] Facebook phone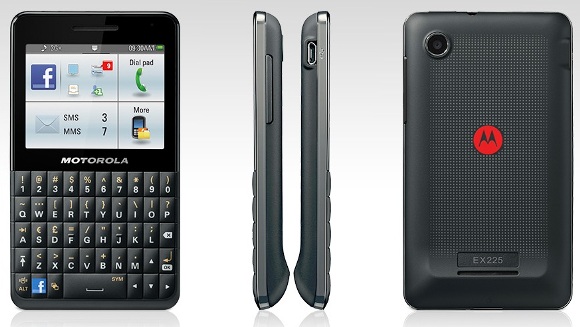 If you remember we heard of a rumour sometime back that Motorola will be launching a full QWERTY keyboard equipped Facebook handset. The mystery has now been solved as Motorola has put up the Motokey Social handset on their website with all its features and a "Coming Soon" tag.
Just like the HTC ChaCha and the Salsa, the Motokey Social [EX 225] will also have a dedicated Facebook key that will let you access your account, share your pictures and links, and keep up with your friends with just a push.
Other features of the handset include a 2.4 inch touchscreen, a 3MP camera, Wi-Fi, Bluetooth, microUSB, 3.5mm audio jack, FM radio, a 910 mAh battery and off course Facebook integration. We'll keep you updated if there is a buzz about the launch.
For more on the handset, visit here.