Motorola XOOM gets the new Android 3.1 (Honeycomb) update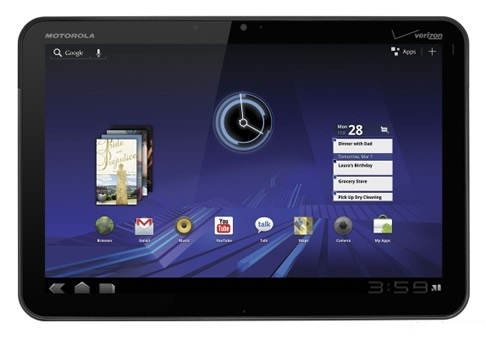 The newest update to the Android Honeycomb tablet which is version 3.1 was announced at the Google I/O event. The first tablet to get the update will be the Motorola XOOM. Verizon customers using the XOOM already have the update available for them. The update is also available on Over-The-Air (OTA).
The new features and expanded functionality of the update will include:
Support for the new Android Market movie rentals service with thousands of titles available for immediate viewing on the Motorola XOOM's high-resolution display or on a larger screen via HDMI

Full support for the final release of Adobe® Flash® Player 10.2, delivering significant performance enhancements when viewing rich Flash content on the web

Resizable widgets to enable further customization of home screens

Support for USB-connected peripherals and accessories, such as keyboards, mice, game controllers and digital cameras

Expanded Bluetooth features to support Bluetooth headsets in Google Talk™ video chats and Bluetooth mouse support in addition to additional shortcut keys with the Bluetooth keyboard

Picture Transfer Protocol Feature support to enable easier transfer of photo files to your PC without the need for drivers
Motorola XOOM customers who are not on Verizon will get the new update in the coming weeks, so stay ready.