MTNL brings Youth Plan with Rent Free Group Calling for Life Time in Mumbai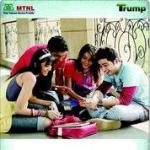 Mahanagar Telephone Nigam Ltd (MTNL) introduces Youth Plan on New Prepaid Connections with inbuilt Life Time Valid Rent Free Group Calling facility at Rs.63 for its prospective customers in Mumbai telecom circle.

MTNL new Life Time Valid Youth Plan Prepaid Connections comes at Rs.63 (Rs.10 for 3G SIM KIT +53 for FTRC) with lots of freebies and talk time of Rs.23 as main balance. The new Sim kit will get activated only when recharged with FTRC-Rs.53 which comes with the Sim kit. After the activations customers also get Free 100 MTNL Minutes, 100 Video Calls Credit, 100 Free SMS on MTNL N/W and 50 MB Data Download credits as a welcome gifts.

With this new prepaid pack subscriber can make all Local and STD Voice call as well as Video Calls to MTNL network at just 20 paisa and 50 paisa/minute for all other Local Voice & Video calls. The STD calls will be charged at 75p/minute.The Youth Plan also provide Life Time Valid Rent Free Group Callings service which enable its customers to make Local calls or SMS to 9 Dolphin/Trump customers just at 5 paisa/minute or per SMS.
The Subscribers will be allowed the entire range of Extra talk time recharges, Plan Recharges and the Top up coupons subsequently.
Here are the Details :
Cost of Youth Plan Prepaid Connection (Rs.10 for SIM Card + Rs.53 for FTRC-2) Rs.63
Tariff Validity-LIFE TIME
Free Talk Time-Rs.23
Welcome Gifts (To be consumed with in one month)
-Free 100 Minutes (MTNL N/W)
-Free 100 Video Calls (Own-Net)
-Free 100 SMS (Own-Net)
-Free Data Downloads-50 MB
Tariff :
-Local Voice and Video Calls-MTNL Network- 20 paisa / Minute
-Local Voice and Video Valls to Other Network- 50 Paisa /Minute
-STD Voice and Video Call to MTNL Delhi Network- 20 paisa / Minute.
-STD Voice and Video Call to All Other Network-75p /Minute
-Rent Free Group Calling/SMS-(Rs.1/per number will be charged for one time registration )-Local Call and SMS to 9 Dolphin and Trump just at 5 Paisa /Minute or per SMS.
SMS Charges :
-Local SMS to MTNL at 25p and 50p for other network
-National SMS Rs.1
Customer Care 1503 / 9869012345 (Toll Free)