MTNL launches New 3G SIM Kit with Per Second Billing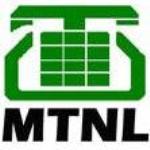 Mahanagar Telephone Nigam Ltd (MTNL) has announced the launch of New Life Time Valid 3G Prepaid Connections with inbuilt Pay Per Second Tariff at Rs.101 for new mobile subscriber in Mumbai telecom circle. MTNL new Life Time Valid 3G Prepaid Connections comes at Rs.101 (Rs.10 for 3G SIM KIT +91 for FTRC) with talk time of Rs.41. The new SIM kit of will get activated only when recharged with Rs. 91 FTR coupon which comes with the SIM kit. The customer will be allowed the entire range of Extra talk time recharges, Plan Recharges and the Top up coupons subsequently.
With this prepaid pack subscriber can make all Local and STD Voice call as well as Video Calls to MTNL network at half Paisa per second (1p/2sec) and 1 paisa/one second for all other Local and STD network. Other terms and conditions will be as per 3G prepaid plans.
MTNL 3G Sim kit-Total Cost-Rs.101 (Rs.10 for Sim card +Rs.91 for First Time Recharge Coupon -FTRC)

Validity

Life Time

Talk Time

Rs.41

O/G Calls to MTNL Mumbai and Delhi Network

1 paisa for 2 Seconds

O/G Calls to Other Network Across India

1 paisa for One Second

SMS Charges

Local-25p National-Rs.1

International-Rs.2.50

Data Charges

1 paisa /10 KB (Pulse of 10 KB) Equitant to Rs.1/mb

Terms & conditions:

1) As this is a life time coupon, in order to continue the connection, customer will have to get it recharged with at least Rs.100/- (Rs one hundred only) in a period of Six(6)months.

2) The FTRC Rs. 91 Trump activation coupon which comes with this pack can be charged only once on a connection. This coupon needs to be recharged immediately for activation of SIM. Until then customer will not be able to make outgoing calls. On recharging with this coupon, customer will get free talk value of Rs 41.

3) All Top Up & other Plan coupons are allowed on this SIM after initial recharge with FTRC voucher. If the SIM is recharged with any other PLAN voucher, tariff of Plan Voucher will supercede the existing Tariff Plan. After expiry of the validity of the plan voucher, the customer will revert back to his original tariffs of this SIM Kit.

4) Other tariffs like ISD and Roaming Tariffs (for Voice & Data) will be as per existing MTNL guidelines.