MTNL (Mumbai) offers Unlimited Broadband at Rs. 395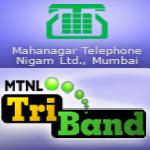 MTNL has announced that it will now offer Unlimited Broadband 320kbps at Rs. 395 for MTNL Mumbai Triband users. MTNL claims that This plan offers lowest monthly plan rates for Unlimited broadband access. MTNL customers also have an option of paying for 11 month and get the annual subscription. No monthly modem charges are applicable, it will be provided free of cost to the customers under this plan.
Offering Unlimited Broadband at low price is a good strategy to retain exisiting subscribers and get the new ones. However MTNL, rather any company, needs to maintain the quality of its services for long term revenue gains. Are you using MTNL Broadband? Do let us know your views about it.