MTNL to offer more speed and night hours on Unlimited Broadband Plans in Mumbai

MTNL in a bid to offer better service to its Broadband users with unlimited plans in Mumbai is now offering up to 20% increase in browsing speed during day time. Speed increase is applicable on Plan 395, 495-Combo, 599, 749 and Plan 999 only. MTNL has also increased the night time browsing hours by two more hours to the existing time frame. From the previous 12 hours time frame of 8 p.m. to 8 a.m. night browsing hours, now users will get full 14 hours of Night browsing hours from 6 p.m. to 8 a.m. MTNL has also decided to scrape the Activation charge of Rs. 300 that it charges on new broadband connections.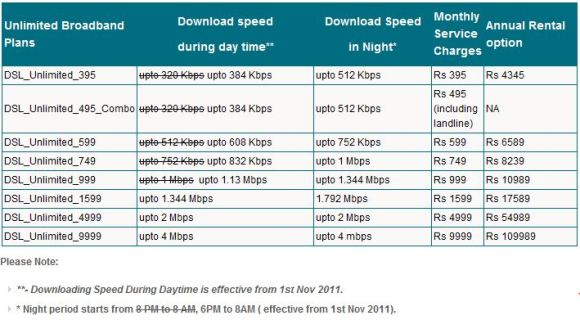 This is a limited period offer and valid till November 30.