Reliance Communication has launched a new plan which has been designed specially keeping in mind the Youth of the country and is called 'My College Plan'.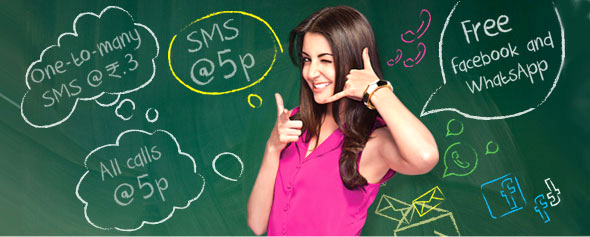 The plan which has been priced at just Rs. 16 is available over Reliance's GSM network and will allow college students enjoy various features at special rates.
Like, under the My College Plan, students opting in will be able to make outgoing calls and SMS at as less as 5 paise/minute within a group and go on and on and chat with their friends for a much longer time.
 
Oh and who is not on Facebook and who doesn't use WhatsApp today and so under this plans Reliance will also go on to offer Free access to Facebook and WhatsApp for the students.

Oh and if you have news for the entire college, you can share it with one-to-many SMS service by texting your message to 51112 at just Rs. 3.
 
If you wish to subscribe to this plan, then Reliance has listed many colleges over here where you can find the code for your college and follow the instructions below:
 
To subscribe, just sms SUB <college ID> to 51111 and enjoy these out-of-the-world services at just Rs. 16/- per month.

And in any case if you wish to opt out of this plan, you'll have to send UNSUB <college ID> to 51111. 

Reliance GSM subscribers can subscribe to the 'WhatsApp Plan, by sending a SMS "WA" or "WhatsApp" or "FB" or "Facebook" to 53739
Also Please Note that you can be part of only one college group at a time. Any data consumed by browsing external links from Facebook will be charged and unless unsubscribed, the plan will auto-renew every 30 days.