The new ASUS Zenfone Max is here with some minor changes internally yet the same design, camera, battery. We have already seen a number of features from the older Zenfone Max and we will cover what's new in the new Zenfone Max in this review. What has been changed? A new CPU (Qualcomm Snapdragon 615), a double storage i.e. 32 GB, and an updated operating system (Android 6.0 Marshmallow). Let's find out how is the new ASUS Zenfone Max in our review below.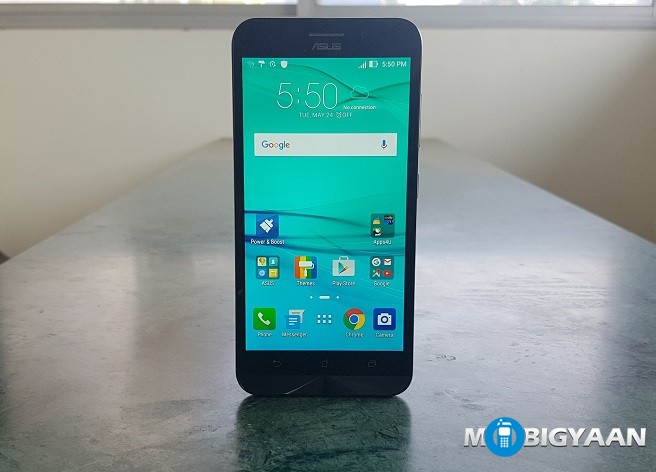 In the Box
ASUS Zenfone Max with non-removable battery
Micro USB Cable
Power Adapter
A User Guide and a Warranty Card
USB OTG Cable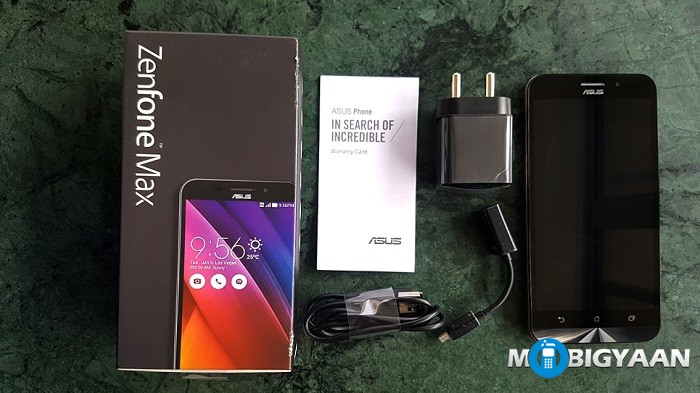 ASUS Zenfone Max Specifications
Display: 5.5-inch IPS HD Display covered with Corning Gorilla Glass 4
Software: Android 6.0 Marshmallow with ZenUI
CPU: 1.5 GHz octa-core 64-bit processor, Qualcomm Snapdragon 615
GPU: Adreno 405
Memory: 2 GB LPDDR3 RAM
Storage: 32 GB eMMC internal storage, Expandable up to 64 GB using MicroSD, Lifetime 5 GB of free ASUS WebStorage, Free 100 GB of Google Drive Storage for 2 years.
Main Camera: 13 MP Laser Autofocus with dual-tone LED flash, F2.0 aperture, Wide View, Manual Mode
Front Camera: 5 MP Autofocus, F2.0 aperture, Wide angle 88-degree lens, 140-degree Selfie Panorama
Connectivity: WLAN 802.11 b/g/n, Micro USB, OTG support, Bluetooth V4.0 (EDR and A2DP), Wi-Fi direct, GPS, GLONASS, AGPS & BDS
Network: Dual Micro SIM card, 4G LTE dual-SIM (GSM + GSM), supports 4G on SIM1 and 2G/3G on SIM2
Battery: 5000 mAh Li-Polymer (non-removable)
Dimensions: 77.5 mm x 156 mm x 10.55 mm
Weight: 202 grams
Color Variant: Black and White
Price: ₹9,999
Design and Build
The design on the ASUS Zenfone Max isn't changed at all. It looks very much identical to the Zenfone Max released a few months back. When we are talking about the design., nothing has been changed, you will probably think that this is the same Max that you have seen before. Here's the deal, what ASUS has changed is a new CPU, a large storage, and an updated software. While the price, ₹9,999, kept the same as with the old one, this could be a sweet deal for the people who are sticking to the Zenfone Max launched previously.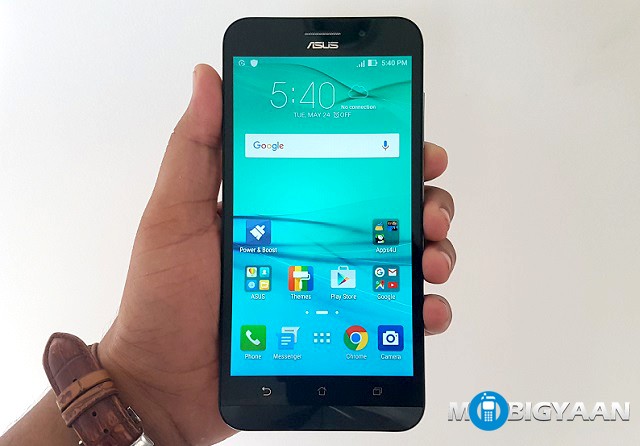 The ASUS Zenfone Max has a 5.5-inch IPS HD display with a 1280 x 720 pixels resolution. Also notable is the brand new Snapdragon 615 SoC with 8 cores clocked at 1.5 GHz, a new Adreno 405 GPU for gaming needs, and a 32 GB internal storage which you can easily expand it further with MicroSD card.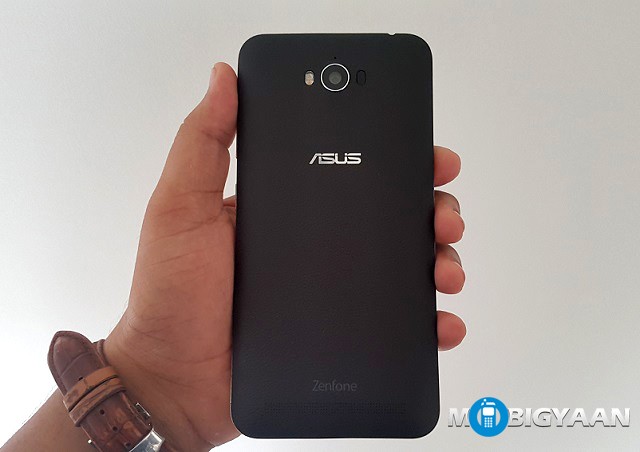 The back can be removed to insert two Micro SIM cards, however, the battery can't be removed. There is a 5 MP camera on the front end with a wide-angle lens (88-degree) and f/2.0 aperture. The main camera on the backside is of 13 MP laser focus which I find on of the best in this price segment. Everything is same when you look at the outside.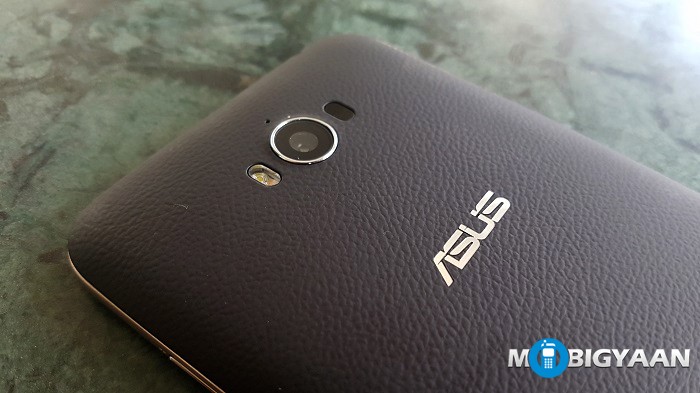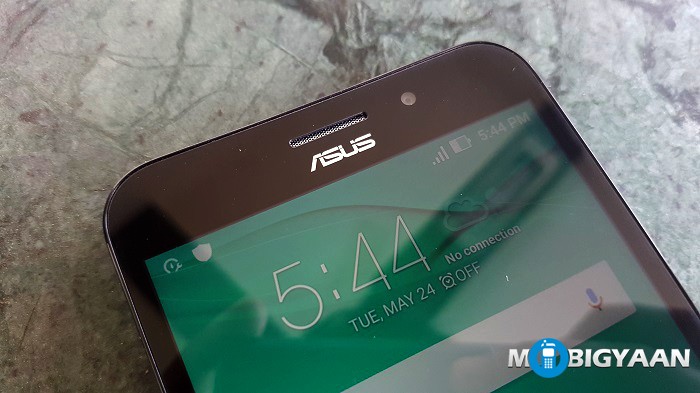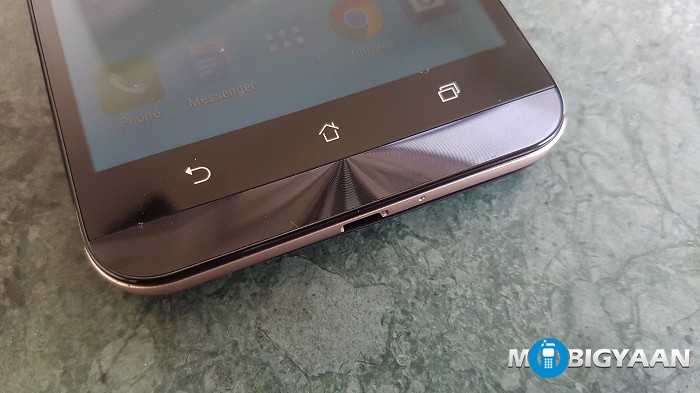 Micro USB on the bottom, Audio jack on top, the button placements, all are the same used from the previous Zenfone Max.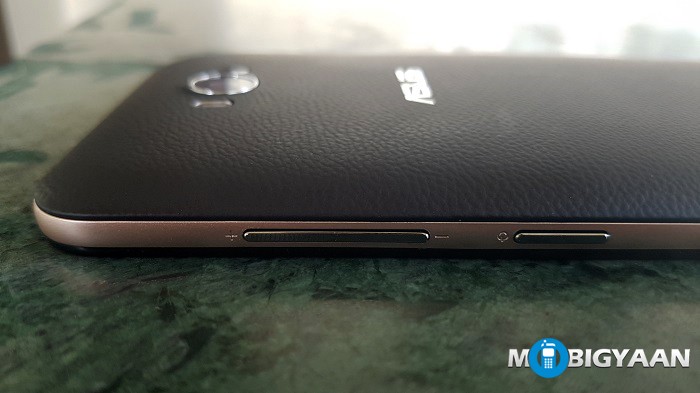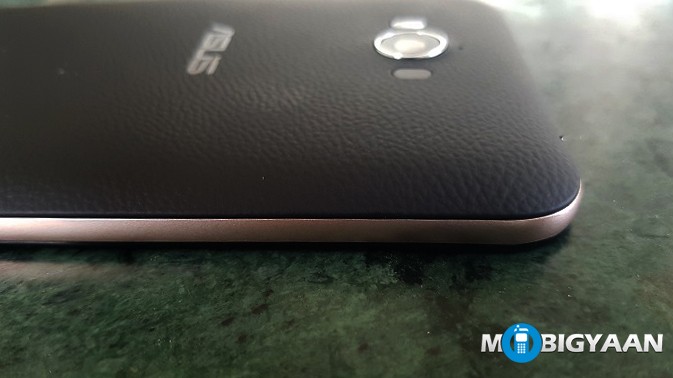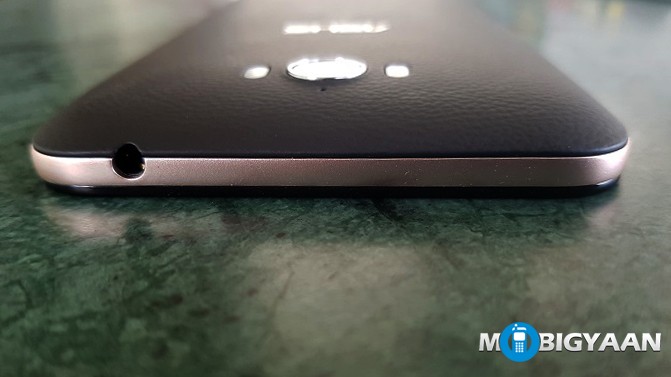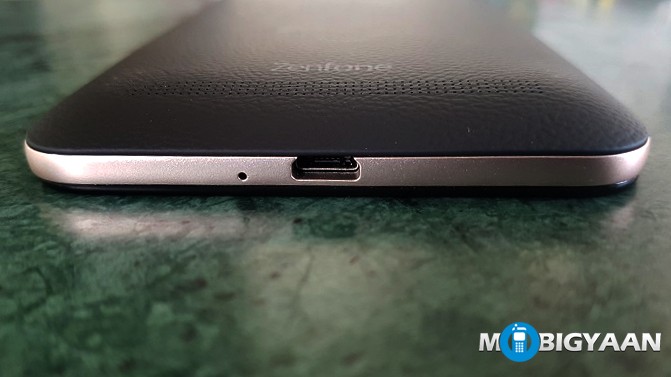 Display
Needless to say, the 5.5-inch is kept the same 720p IPS display. Nothing much to say in thins area, we have covered this section in the previous review. Know that, Max sports a 5000 mAh battery and a 720 display can be as beneficial for the battery life concerns since a low-resolution display uses less battery.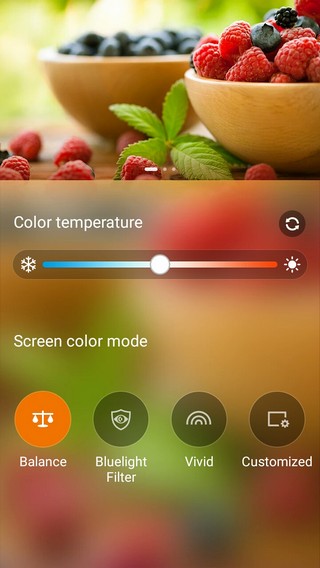 Software and User Interface
The new ASUS Zenfone Max now comes with Android Marshmallow OS having Zen UI on top. The operating system is updated to Marshmallow, hence, Max will support all the features of the Android Marshmallow such as the Google Now on Tap, app permissions, and the Doze mode. We also noticed it has the recent Android security patch from April 2016.
With the new processor, the UI runs smooth and fluid. The interface is though indistinguishable, it looks the same as we saw on old Zenfone having Android Lollipop OS. While it doesn't lag on the interface, we have checked the performance of the device in our performance section, so do check that. Not to talk much about the UI, a number of apps came preinstalled just like all the Zenfones do.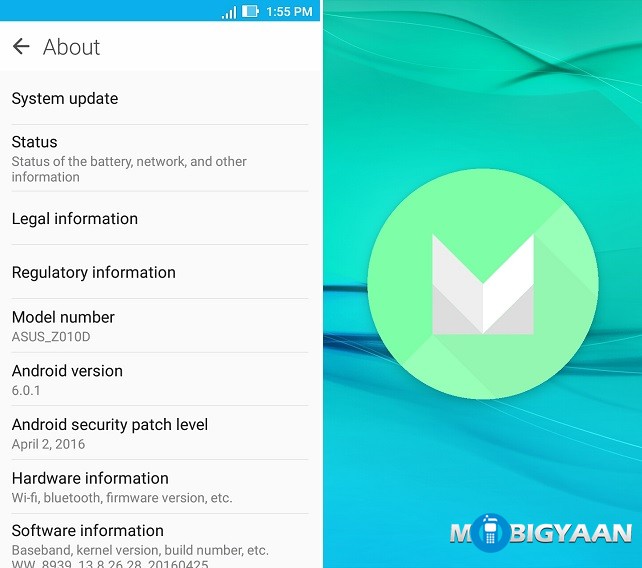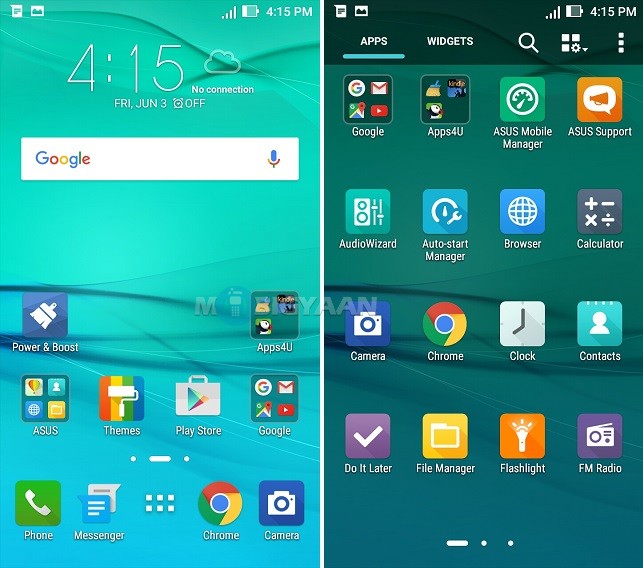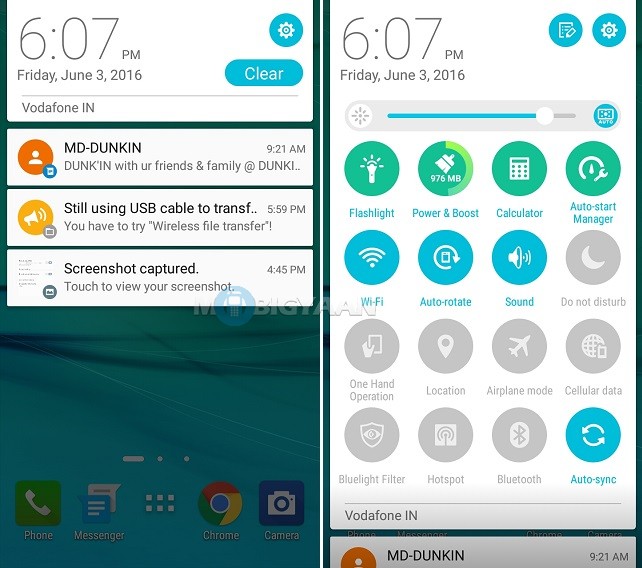 Hardware, Performance and Gaming
Replacing a better CPU means better performance and with octa-core CPU, multitasking is way lot better as compared to a quad-core processor. ASUS did the right thing to replace a weak processor with a midrange CPU from Qualcomm. The ASUS Zenfone Max is powered by a Qualcomm Snapdragon 615 having 8 cores clocked at 1.5 GHz. The new CPU and GPU will eventually increase the benchmark numbers as well as overall performance of the device. We tested multitasking performance and it was better than the old Zenfone Max having a Qualcomm Snapdragon 410.  In addition to that, the storage is doubled so you have here is a 32 GB flash storage chip. There are smartphones which still offers a 16 GB storage at a similar price and hence, ASUS has a clear advantage in the storage section.
The app performance is good, no big lags found. However, installing too many apps can increase the RAM usage and eventually slow down the device if used heavily. We found the performance competent with this price.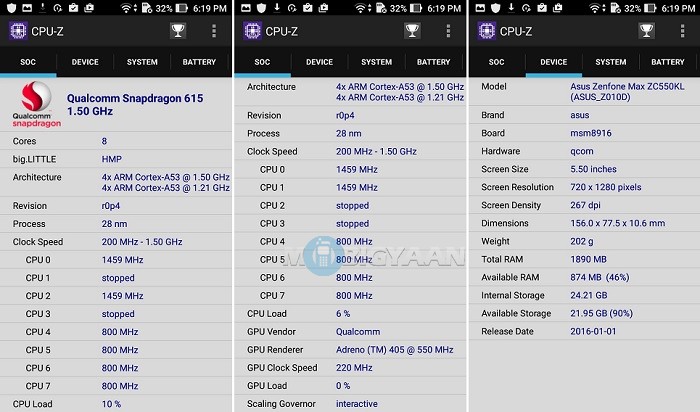 Talking about the benchmarks, the new Zenfone Max outperforms the old one. The AnTuTu benchmark scored 38273 points. The Geekbench scored 665 points on single-core and 2937 points on multi-core.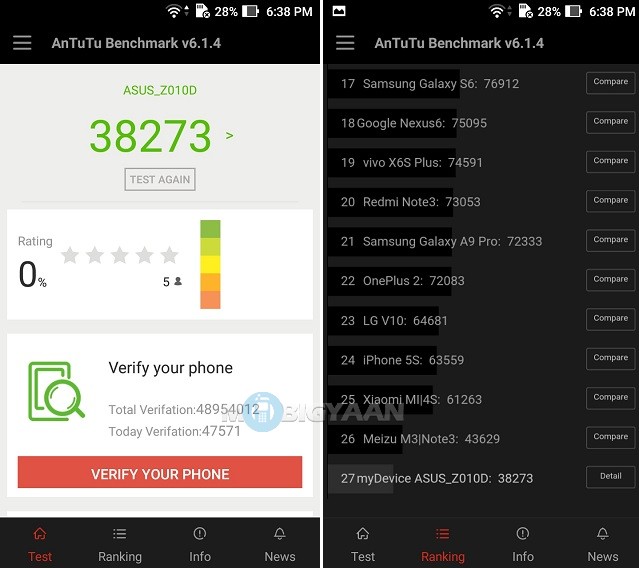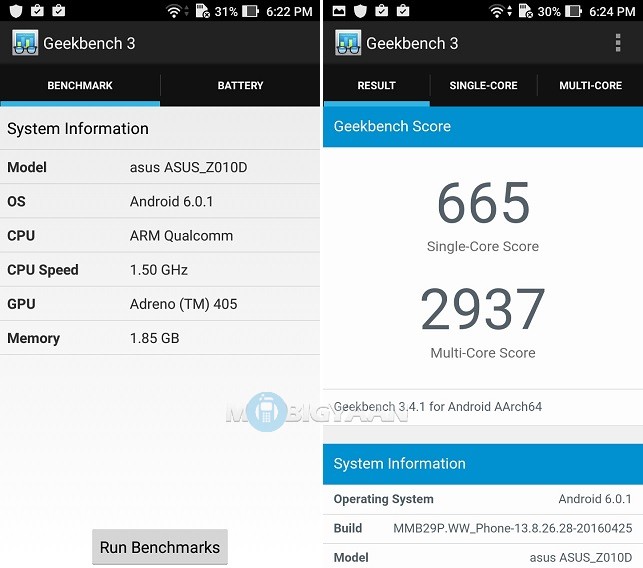 Gaming is far better on the Max, we played Traffic Rider, Asphalt 8, Angry Birds Rio, 8 Ball Pool, and Shadow Fight 2 and they all ran fluently. Expect a moderate level of gaming as it handles gaming with ease, thanks to the 720p display, the games run at a low resolution which ultimately increases the gaming performance. The gaming performance is quite similar to the old Adreno 320 found on flagships Nexus 4 and Moto X smartphones, while The GPU is not the best for playing demanding games like N.O.V.A. 3. At this price, the performance is satisfactory.
Games Tested on ASUS Zenfone Max:
Overkill 3
Shadow Fight 2
Traffic Rider
Angry Birds Go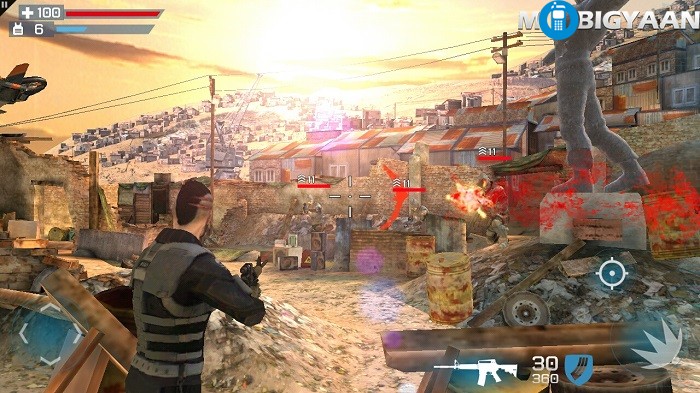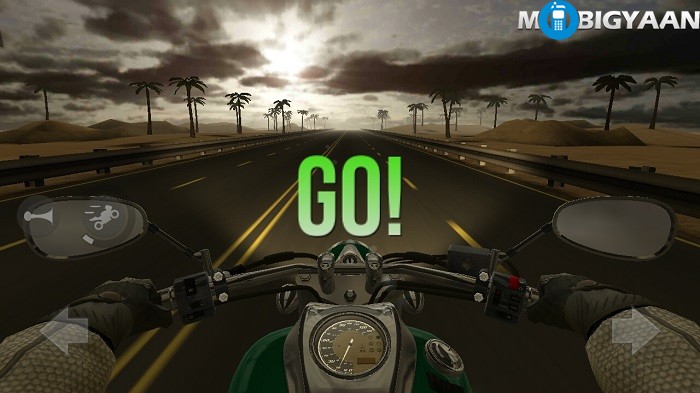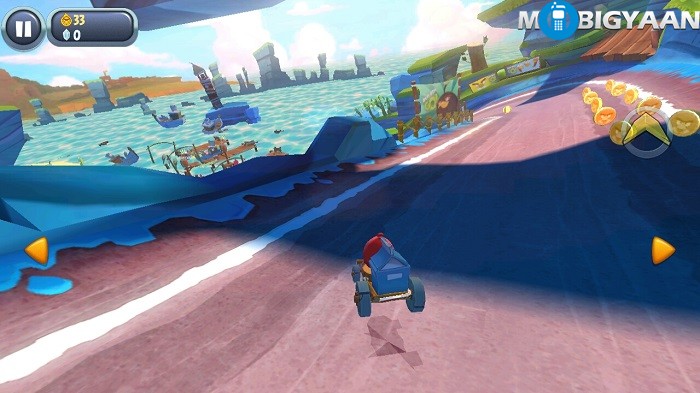 Although 2 GB RAM is quite sufficient for average usage, multi-tasking with numerous apps may be a small issue. We would recommend 3 GB RAM if your app usage is high for multitasking.
With a long duration of gaming, the Zenfone Max did not reach the 40-degree temperature. The temperatures according to the CPU-Z reached up to 38 degrees while playing games.
Camera
One of the fascinating things we found on the Zenfone Max is the 13 MP shooter. The camera supports laser autofocus and f/2.0 aperture with dual-tone LED flash. Although, the camera isn't the best but really good for the price. The camera is very identical to the one used in the old Zenfone Max, in fact, it is the same.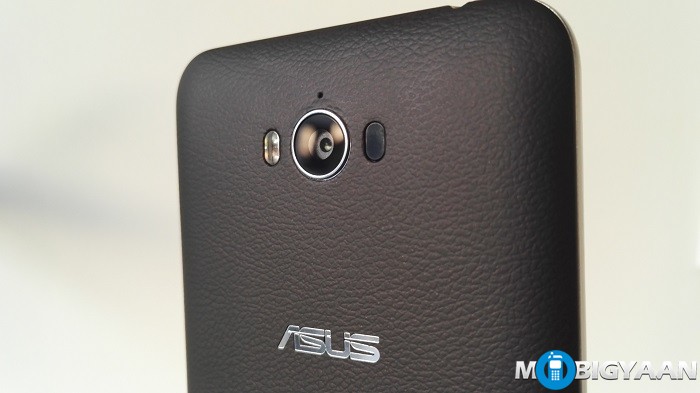 We have captured a few camera samples below. Refer our previous review of Zenfone Max for more camera samples.
Storage and Connectivity
A huge difference is in the storage, the ASUS ZenFone Max now supports a 32 GB internal storage as opposed to the 16 GB found in the old ZenFone Max. The user gets 24.21 GB free space, the rest is taken away by the system.
We also checked how the new storage performs, the performance is very similar, however, we got sequential read speed (73.11 MB/s) lower as compared to the old generation Zenfone Max. We got 66.57 MB/s sequential read, 18.88 MB/s random read speed, and 4.96 MB/s random write speed.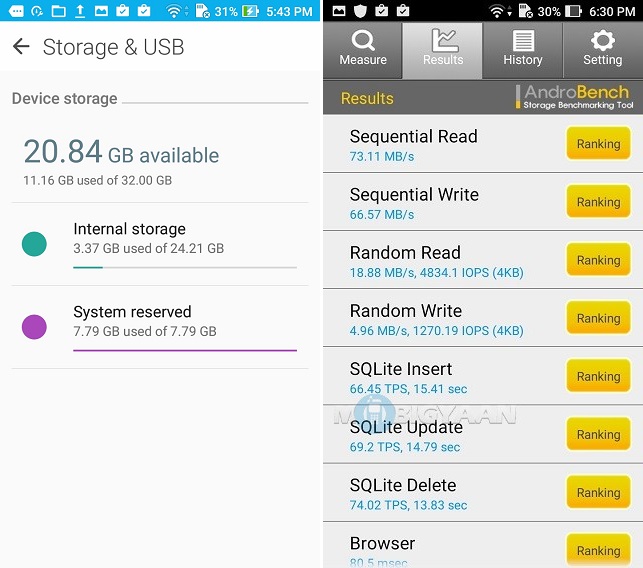 Surprisingly, ASUS offers a 100 GB of Google Drive space for 2 years. Additionally, a 5 GB from ASUS WebStorage is given away for a lifetime.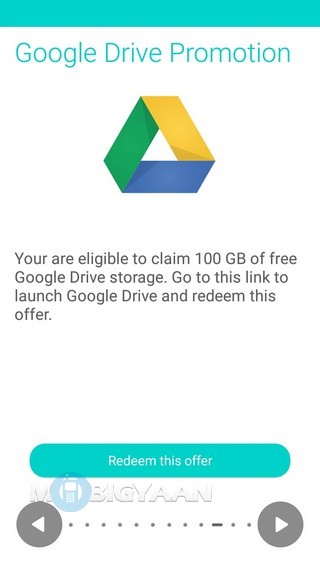 Battery Life
Like we said, the Zenfone Max takes on everything that the first generation Zenfone Max started. There is the same battery (5000 mAh) used in the phone that cannot be removed. We know that the Zenfone 2 had a removable battery.
With its big numbers, the Zenfone Max doesn't disappoint in the battery section, in fact, you will be surprised to know that the battery lasts more than 2 days on moderate usage and can even last a week if used lightly. We are very impressed with the battery results which we have shown in the table below. The battery really lasts long, see the screenshots shared.
We find the power adapter to be weak, it isn't the right pick in this fast charging trend. The Zenfone Max takes around 5 hours to charge the battery completely.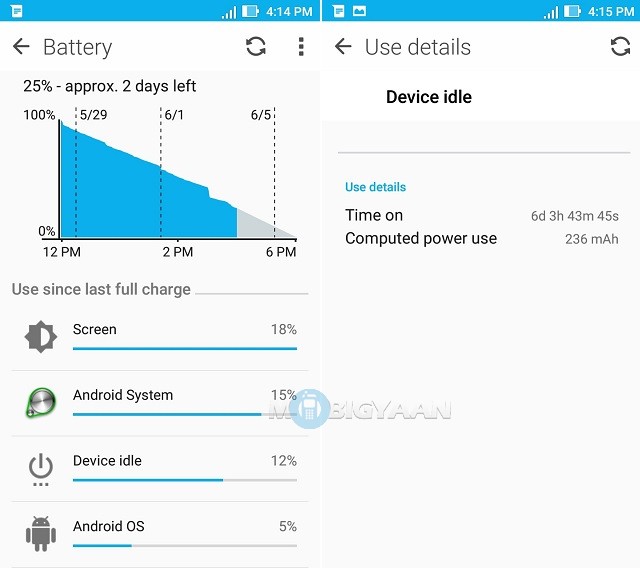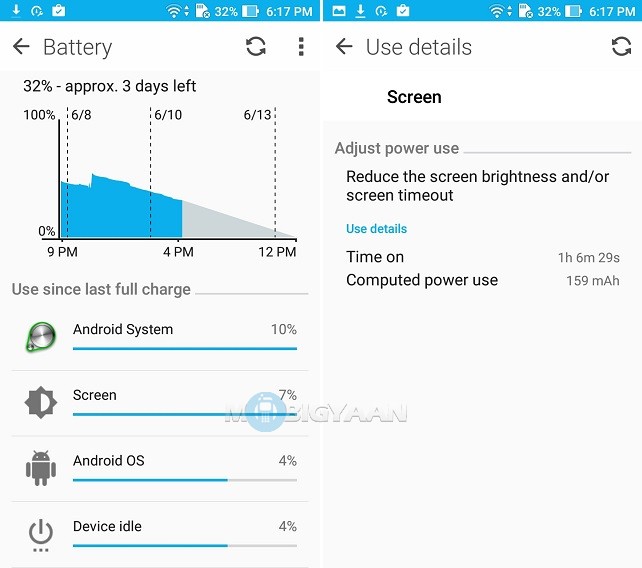 | Apps/Games | Battery used | Runtime | Brightness | Wireless |
| --- | --- | --- | --- | --- |
| 1080p Video | 3% | 20 minutes | Auto | Off (Wi-Fi, GPS, Data) |
| YouTube (1080p) | 1% | 20 minutes | Auto | On (Wi-Fi) |
| Traffic Rider | 4% | 20 minutes | Auto | On (Wi-Fi) |
| Angry Birds Go | 3% | 20 minutes | Auto | On (Wi-Fi) |
| Overkill 3 | 2% | 20 minutes | Auto | On (Wi-Fi) |
| Music (Offline) | 3% | 1 Hour | Auto | Off (Wi-Fi, GPS, Data) |
| Music (Online) - TuneIn Radio | 4% | 30 minutes | Auto | On (Wi-Fi) |
| Facebook | 1% | 20 minutes | Auto | On (Wi-Fi) |
Verdict
For an average person, we think this is the perfect price segment to buy an entry level smartphone. ZenFone Max, being a budget friendly device, is priced well (₹9,999) with its midrange balanced hardware and specifications. We liked the camera, it gave very good shots, strong network and Wi-Fi reception, and the battery backup. The ASUS ZenFone Max last really long. You also get the goodness of the Android Marshmallow. If you have a tight budget of ₹10,000, ASUS Zenfone Max is the one to look for. To sprinkle icing on the cake, ASUS also offers a 100 GB of Google Drive storage for 2 years and 5 GB of ASUS WebStorage for a lifetime.
Strength
Excellent Battery Life
Good Performance
Good Camera
32 GB internal storage, 100 GB Google Drive, 5 GB ASUS WebStorage
Runs on Android Marshmallow
Value For Money
Weakness
Bulky (202 grams)
Weak charger; takes ~5 hours to charge the battery