While Google recently had replaced the Google Talk client with its new Google Hangouts, many a features were still missing. With the latest update we get to see a few additions.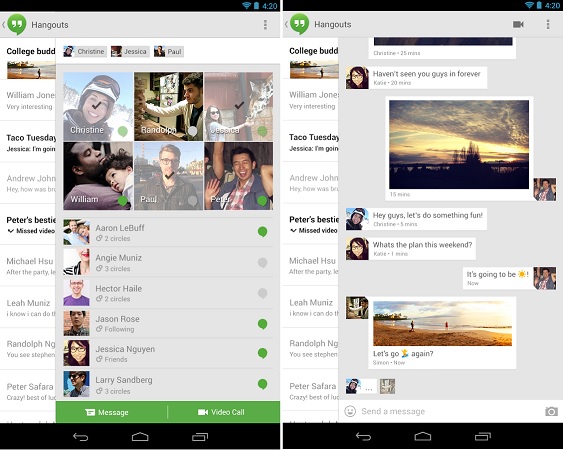 With the latest update of the Google Hangouts with version number 1.2, there is a green icon which shows who is online and a gray icon which shows who is offline. The contacts are organized on the basis of people you Hangout with, Suggested people and other people in that order. Also you can immediately hide contacts with a long press on the main Hangout screen.
The version 1.2 of Google Hangouts makes inviting people for Hangouts very easy. The Invite button is just above the conversation. Also Google has added the pinch-to-zoom feature for photos sent in the conversations. As always, the updates are being rolled out in stages and make take a while to get to your Android smartphone but nevertheless you should see if the update is already available to you on Google Play.