The Nextbit Robin was unveiled last year. It's a smartphone which comes with 100 GB of cloud storage in order to ensure you never run out of storage on your phone. The Nextbit Robin can be purchased for $299 from anywhere and is offered in two colors – Mint and Midnight. However, it now seems that Nextbit is working on a red colored variant as well.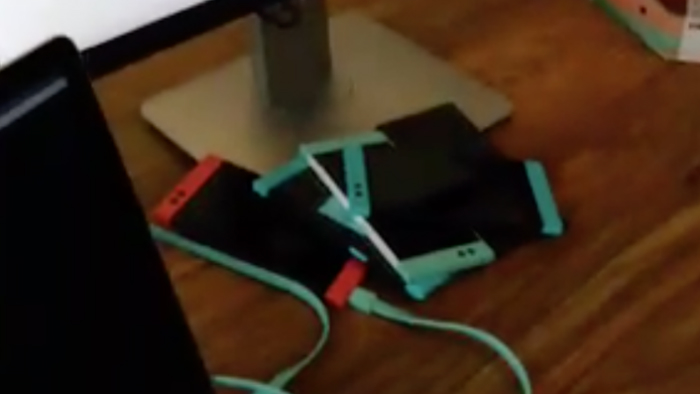 Nextbit recently took to Periscope and Facebook Live for announcing its Web Client of Robin. And while doing so, it revealed the red colored variant of the Robin. It was lying around with the Mint colored Robins and looks pretty much the same like regular variants.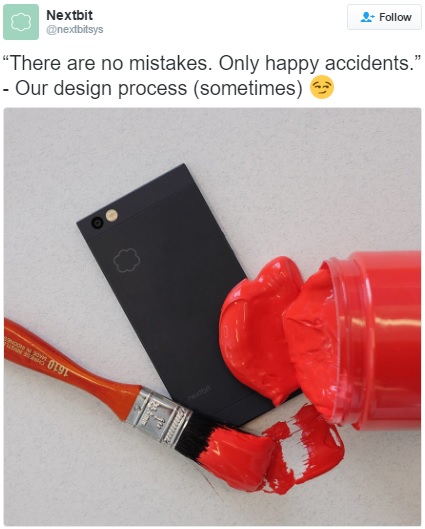 While it may seem that Nextbit accidentally revealed the red Robin at first, a tweet by Nextbit later on confirmed that they are actually working on a red colored variant of Robin. Nextbit tweeted ""There are no mistakes. Only happy accidents." – Our design process (sometimes)". The tweet also had an image which showed red color spilled on the Midnight colored Robin.
Talking about the Web Client, it actually is a web interface for photo backups. All the photos taken by you can be accessed through the Web Client. "When you log into the client and click on a picture, it zooms in and shows the picture's meta deta. In addition, you can select multiple pictures and download them to your computer if you want, or you can share them to your friends and family. It's a very clean and simple interface, and more features are being built in." said Nextbit on its community page.
Nextbit announced the beta testing program for Robin last month. If you are a beta tester can try out the web client and provide feedback to the Nextbit team.