Nimbuzz which is one of the most popular Instant Messaging applications available on various platforms has opened up messenger API and has launched the Chat Buddy Developer Program (CBDP).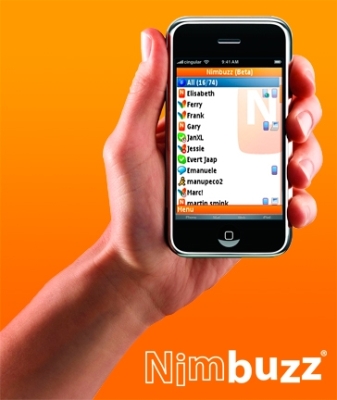 With this, brands, publishers, and independent developers get access to the 90 million Nimbuzz users from across 200+ countries. The CBDP allows developers to build chat buddies across various verticals such as Cricket, astrology, shopping, games, news, besides utilities such as ticketing, movie reviews, classifieds, etc.

Nimbuzz has launched a separate section at http://developers.nimbuzz.com for developers to easily access the developer program.
Also the company has collaborated some brands and publishers to increase their catlog of Chat Buddies in nWorld, the Nimbuzz App store including:

IBNLive for news update

Cricbuzz for live cricket update

Twitter for tweeting from within Nimbuzz

Vantagetrade for stock updates

Wikipedia for ready-information

Youtube for searching & viewing videos

IMDB for movies reviews

Car Dekho for car prices & reviews

Price Dekho for price comparison

Future Dekho for astrology update