No Blackout Days for Reliance Mobile Users. Send SMS at low rates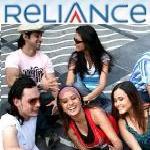 In a market flooded with a variety of offerings from almost every sector of the industry, each player is concerned with increasing their own revenue and number of consumers – it's the race for the no. 1 position. And even as operators offer lowest possible tariffs, what remains standard is that the "special tariffs" do not hold good for "special days".

Many of you must have planned to send Christmas and New Year Greetings via SMS in advance as most of the Telecom Operators do not provide their subscribers to enjoy SMS Packs on these days.But now you do not need to send these greeting in advance as Reliance Communications will allow its subscribers to enjoy the benefit of its SMS Packs. New SMS packs launched by Reliance that allows All India SMS @1 paisa and 500 free SMSes per day at a daily rental of Re. 1 will be maintaining the same tariffs even on festive days unlike other leading operators such as Airtel, Vodafone, Idea or DoCoMo.

It seems a well thought strategic move by Reliance to lure subscribers. People who send SMSes on the Blackout days have to spend a lot of money. Having said that, I also want to add that SMS Rates is not the only criteria for choosing an Telecom Operators, there are many other criteria's like network availabilty, network quality etc.

Do share your views about Reliance Communication's SMS Packs. Will you switch to Reliance as they are providing the benefits of its SMS Packs to its subcribers even during festive days.