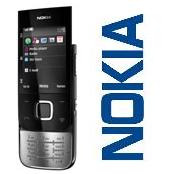 Nokia today announced the launch Nokia 5330 Mobile TV Edition, an entertainment hub that combines mobile broadcast TV (DVB-H), social networking, music and gaming in one compact 3G device.

Watch TV. Anywhere.
Thanks to the Nokia 5330 Mobile has a QVGA 2.4″ screen. It has a plug in 3.5mm headphones for personal viewing and a loudspeaker option to share the experience with friends and family.

With one-click access to live broadcasts, the Nokia 5330 Mobile TV Edition can pick up the best channels around. Set reminders for favorite shows to make sure key episodes aren't missed and create personal channel lists with Nokia's innovative Electronic Program Guide (EPG)

The Nokia 5330 Mobile TV Edition provides broadcast picture quality while the headset acts as an antenna for outstanding reception, so no blank screens or interference during those all important moments. Long battery life gives up to six hours of DVB-H usage. The Nokia 5330 Mobile TV Edition will retail for 155 Euros  (Rs. 11,000 Approx) before taxes and subsidies.


Social Networking
The Nokia 5330 Mobile TV Edition comes with all the latest social networking software so as to stay in touch with friends via Ovi Contacts, Facebook, MySpace and YouTube. Post status updates for friends and family to follow or instant message (IM) them via Windows Live(TM) Messenger, Google Talk, Yahoo! Messenger, ICQ, AOL and many others.

Camera
It has 3.2 megapixel camera with 4x digital zoom and LED flash before uploading and sharing favourite shots via sites such as OviShare and Flickr. Alternatively, email them via Ovi Mail, Nokia Messaging, Windows Live Messenger, Gmail, or Yahoo! Mail.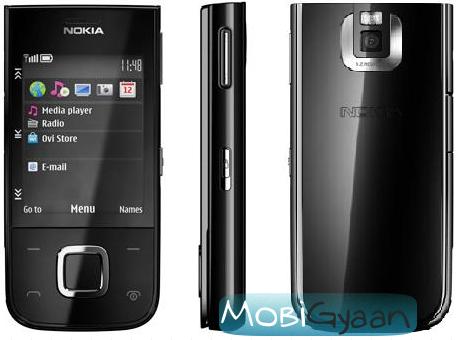 Play music
Accessing music and other apps is easy with dedicated music keys and links to the Nokia Music store (where available).  The Nokia 5330 Mobile TV edition is also compatible with Nokia's innovative Comes with Music service – providing free, unlimited access to millions of tracks.  Download free music anytime, anywhere – and keep all the music forever.  
Mobile TV. Roll-out.
Nokia and Nokia Siemens Networks work with more than 30 operators worldwide on Mobile TV implementations. Commercial launches with Mobile TV services based on DVB-H and OMA BCAST standards include Austria, Finland, Ghana, Kenya, India, Italy, Namibia, Nigeria, Netherland, Philippines and Switzerland. Additional commercial launches can be expected during the next 12-18 month in more than 20 countries. (India will have to wait for it )
Nokia's first commercial DVB-H device was the Nokia N92, launched in November 2005. Nokia's DVB-H device range includes the Nokia N92, Nokia N77, and the Nokia N96.  In addition Nokia enables DVB-H reception on multiple devices including the Nokia N97, Nokia N97 mini, Nokia N86 8MP, Nokia E75, Nokia 5800 XpressMusic and Nokia X6 by using the Nokia Mobile TV Receiver SU-33W.