Nokia 800 Airtel ad leaked [Rumour]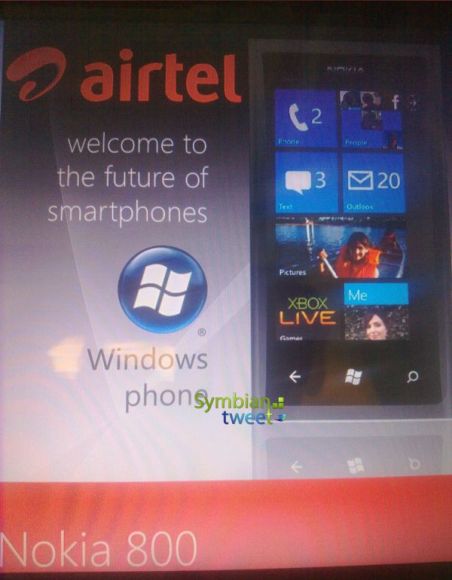 Look what we have, an Airtel poster boasting a Nokia handset powered by Windows Phone. In a recent interview Nokia India's Managing director Mr. D Shivakumar had said, "Work for the Windows phone is on track and it would be launched in the first quarter of next (calendar) year, in India". However we've bumped into this leaked image of a poster which shows Nokia's 1st Windows Phone device, Nokia 800, on the Airtel network. The image is probably a snapshot of an ad pamphlet and goes in support with the statement of Nokia's MD.
There is a possibility that this may well be fake and just be a cheap Photoshop work. But we also know that Nokia India and Airtel have been partners to promote each other mutually in the long past, and so this may also be true. Stay tuned with us for more updates on this.