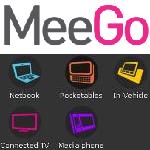 Intel Corporation and Nokia have announced that they are merging their Moblin and Maemo software platforms. This will create a unified Linux-based platform called MeeGo that will run on multiple hardware platforms across a wide range of computing devices, including pocketable mobile computers, netbooks, tablets, mediaphones, connected TVs and in-vehicle infotainment systems.

MeeGo blends the best of Maemo with the best of Moblin to create an open platform for multiple processor architectures. MeeGo builds on the capabilities of the Moblin core OS and its support for a wide range of device types and reference user experiences, combined with the momentum of Maemo in the mobile industry and the broadly adopted Qt application and UI framework for software developers.

MeeGo also unites the robust worldwide Maemo and Moblin applications ecosystems and open source communities. For developers, MeeGo extends the range of target device segments for their applications. Using Qt for application development means that they can write applications once and easily deploy them on MeeGo and across other platforms, for example, on Symbian.

The Ovi Store will be the channel to market for apps and content for all Nokia devices, including MeeGo and Symbian-based, with Forum Nokia providing developer support across all Nokia device platforms. The Intel AppUpSM Center will be the path to market for Intel-based MeeGo devices from other device manufacturers, with the Intel AtomTM Developer Program providing support for applications targeting devices in a variety of categories.

Since MeeGo runs on multiple device types, people can keep their favorite applications when they change devices, so they are not locked into one kind of device or those from any individual manufacturer.