Nokia Asha touch series gets 22 new games
Nokia had about a month ago announced the addition of three featurephones to its Asha series of features phones which are Nokia Asha 305, 306 and Asha 311.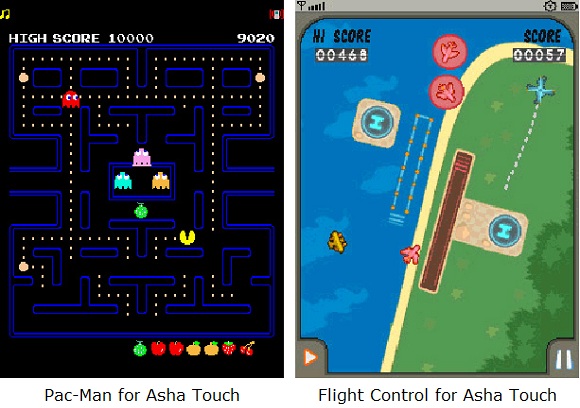 And to keep the owners of these featurephones busy, Nokia has partnered with NAMCO BANDAI Games Inc. and has announced the arrival of about 22 classic games which have arrived for these handsets.

The 22 games which are now available in the Nokia Store for these Asha touch devices include:

PAC MAN

Flight Control

Soulcalibur

Ace Combat Northern Wings

Final Fantasy

Ridge Racer Drift

Brain Exercise with Dr. Kawashima

Galaga Special Edition and many more
These titles are priced between USD 0.99 and USD 2.99. And mobile gaming fans in more than 52 countries will be able to purchase titles without the need for a credit card, via Nokia's extensive direct billing agreements with over 145 operators.

"Our partnership with Nokia perfectly illustrates the strengths of our brand's experience and leadership in the mobile games industry and fits our mutual resolve to bring games to all mobile users worldwide," said James Kucera, head of mobile for NAMCO BANDAI Games America Inc.

So if you own a Nokia Asha full touch featurephone, then fire up your Nokia Store and get the game of your choice.