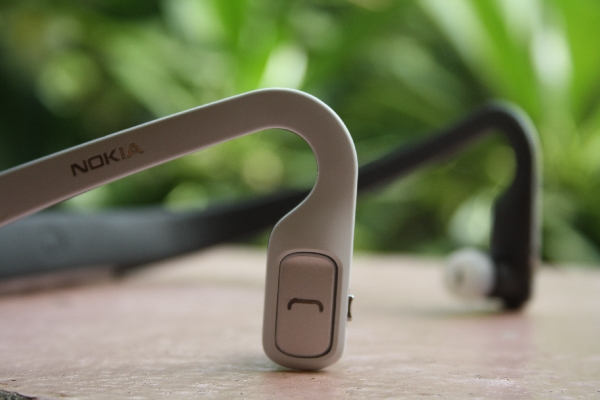 We've had our hands on the BH-505 and here's a quick post covering it all.
It's a splash and sweat resistant headset and is mostly covered with rubber all around. The package contains the headset, a pack full of earbuds (of various sizes, three pairs to be precise), the standard Nokia 2mm charger and a quick start guide.
The overall design is neat and lightweight with most of the weight concentrated around the rear area, it comfortably rests on your head.
Getting started with it is really easy. There's a huge power button the rear which you wouldn't fail to notice. Though a little tough on rubber, it's nicely placed there.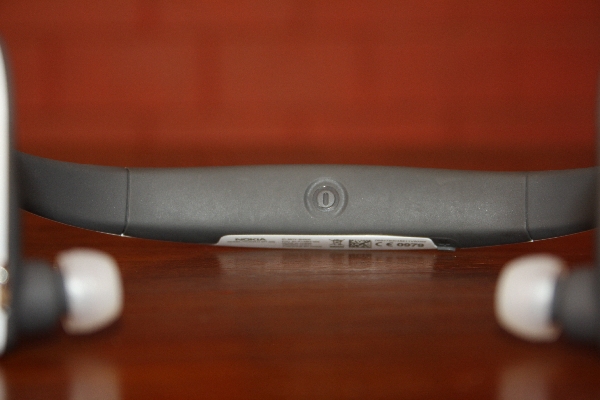 Long pressing the power button puts you on the pairing mode and there's the LED adjacent to it which blinks rapidly indicating the mode.
Once the connection is established, the flashing stops and the device gets paired. Nothing more to it. Also, the BH505 supports multiple device pairing which means you can pair more than one device to it and switch between them as and when needed.
And there's the standard 2mm Nokia power socket alongside the LED as well.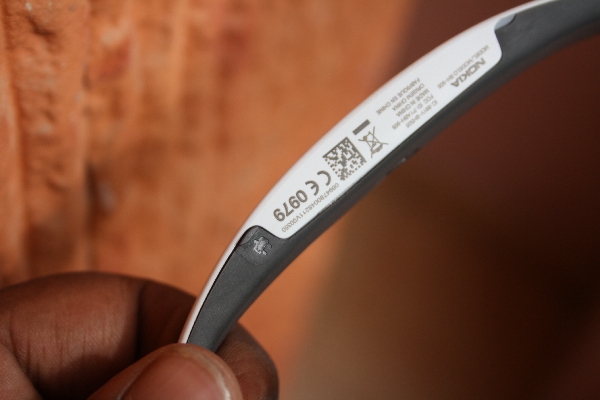 The controls on the headset are very easy getting used to. Once you've placed the headphones in your ears, there's the huge play/pause button on one side and a Call attend/end button on the other making it really easy to access on the go.
There's a small volume control switch on the lateral side and a Previous/Next Track on the other. These are pretty tough to control, especially the volume control rocker key.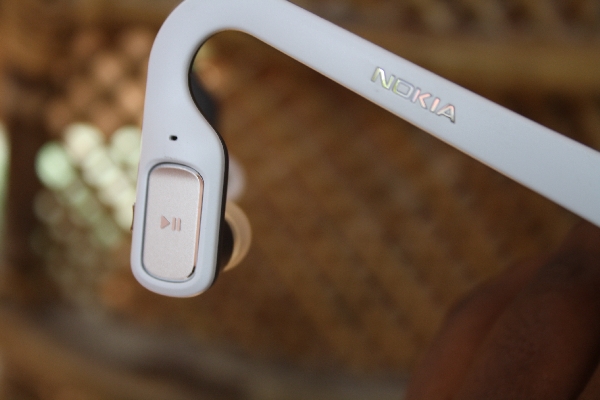 The audio quality is really good for a low-end bluetooth headset and lasted about 7-10 hours on a single charge with Music on and calls in between.
The BH505 was one of the first NFC enabled devices in the world, enabling quick pairing via Bluetooth on NFC enabled devices. However, pairing didn't seem to work on the Nexus S with NFC turned on. Though the phone recognizes the device, there's nothing more it does.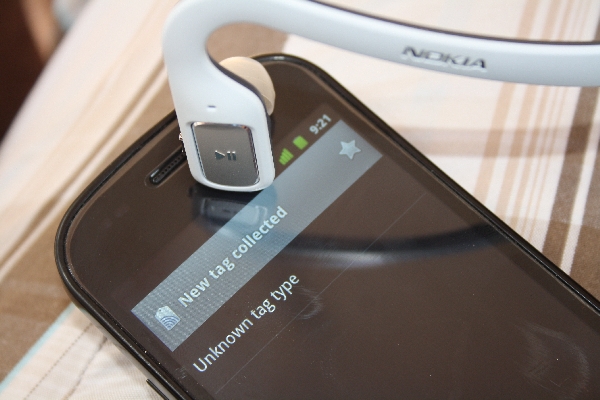 Nokia's official support guides of the BH505 also don't seem to speak much about NFC support. Probably, it might work with the Nokia C7 (running Symbian Anna) or the Meego based Nokia N9.
Conclusion
It's overall a light and useful device if you're always on the move and fancy listening to music. The shape and fit of the device might just not suit you, so make sure you try one out before purchasing.