The camera phone that Nokia is said to be currently working on called the Nokia EOS was in news a few months back but had shed almost no light on the device. Now finally people in the know have revealed details about the successor to the Nokia 808 PureView.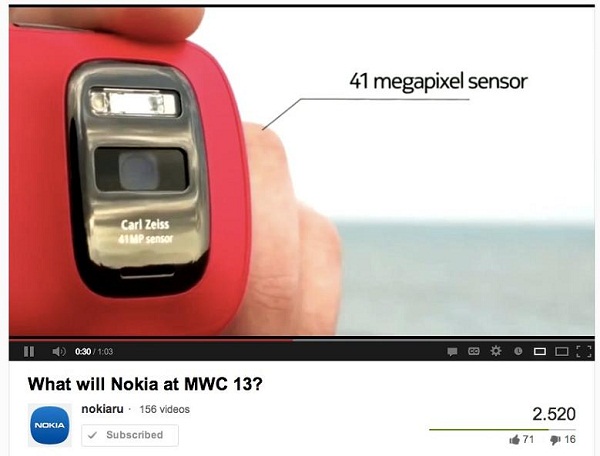 According to the sources, the Nokia EOS could be comparable to the Nokia Lumia 920 when it comes design, except that the polycarbonate body is highly tapered at both ends, giving the impression of a much slimmer device. Even the screen size and resolution is the same as the Lumia 920.
When it comes to the camera, it is said that there is a sensor bulge which houses the camera and the Xenon flash along with a small red LED which seems to be a focus assist light. Even though the number of pixels are not marked, the flash and lens are both smaller than the Nokia 808 PureView. There is a new camera app called "Nokia Pro Camera" with a completely new interface and manual focus.