The Nokia EOS leaks have been gaining a lot of momentum. Just yesterday we saw a device codenamed Nokia Elvis and today we have received images of the device is different colours.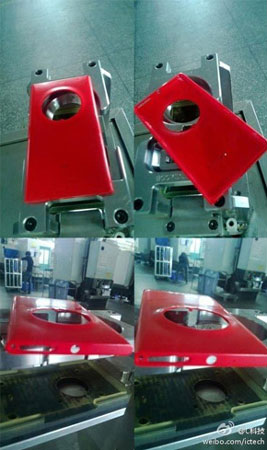 The Nokia EOS was today seen in red colour. The design is consistent with the earlier leaks. While the design is quite similar to the Lumia range, it has a huge bulge to accommodate what is said to be a 41 MP camera with Xenon flash. Early speculations claim that the device has OLED screen with 1280 x 768 pixels resolution.
Interestingly, the leaked phone is said to be announced as Nokia EOS V1, thus creating a possibility of another version of the phone with maybe a faster processor. Considering the bright range of colour options available for the Lumia range, even the Nokia EOS would get a good number of options for colour.