Despite the increasing popularity of smartphones, the feature phones, especially those made by Nokia, continue to sell. Now the company seems to be planning to revamp the next upcoming handset.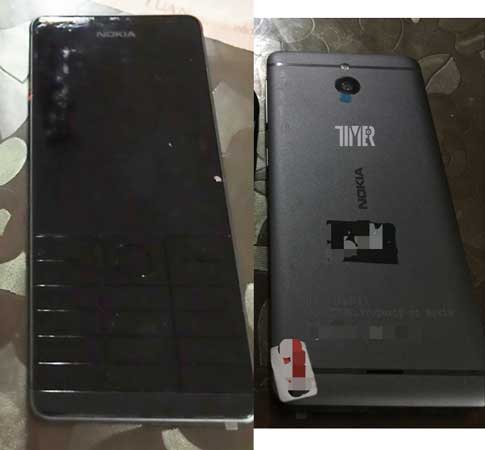 According to sources, Nokia is working on a new feature phone device with a full metal body. Interestingly, the new design seems to combine the design language of the Lumia series with the new iPhone series. The images reveal the plastic cut-outs at the top and bottom for cellular and wireless reception.
The leaked images of Nokia feature phone also reveal a slightly bigger display which could support touch. However, the T9 keypad is quite prominent on the device. Also visible is the primary camera with a LED flash. As of now there is now mention as to when the handset would be revealed. Wouldn't you like a feature phone with a full metal body?