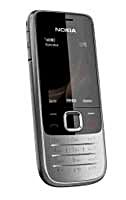 Nokia launches 3 super cheap 3G mobile handsets. Nokia is trying to maintain its supremacy by launching low cost 3G mobile sets. Its latest mobile handsets Nokia 2730, 7020, 2720 come loaded with all the latest function. The only important thing about these handsets is that these are super cheap mobile handsets.
Nokia 2730 Classic-:The Nokia 2730 classic is claimed as the company's most affordable 3G phone. The Series 40 phone has a candybar design with a 2MP camera (with video capture), and a 2-inch QVGA screen. Using either WCDMA 900 / 2100 or 850 / 1900 and GSM 850 / 900 / 1800 / 1900, you get good connectivity, plus Bluetooth 2.0+EDR, EDGE, GPRS, WAP 2.0 and FM radio. It also ships with the Nokia Life Tools software suite (in select countries), which includes agriculture and education applications, plus Opera Mini, Maps 1.0, email clients, and Nokia Xpress Audio messaging. It also comes with a bundled 1GB memory card, and will ship during Q3 at a price of around Rs.5000.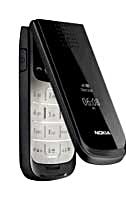 Nokia 2720 Fold-The Nokia 2720 fold is a Series 40 clamshell with a main 1.8-inch 128 x 160 TFT screen and a secondary 1.36-inch 128 x 160 TFT screen. The handset offers dual-band connectivity (EGSM 900/1800 and GSM 850/1900), GPRS and Bluetooth. It comes in black or deep red colour schemes and has a 1.3 MP camera, FM radio with the option for radio recording, MP3 ringtones and OviMail access.In select markets it will ship with the Nokia Life Tools software suite. Talk time is up to five hours, while standby is up to 18 days. The 2720 is due for release in Q3 at a price of around Rs.4000.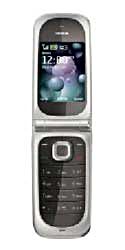 Nokia 7020-The third phone is the Nokia 7020; a fashion clamshell that comes with a metal finish and changing shell colours. Its main display is a 320 x 240 QVGA, which is supported by a secondary 160 x 128 display. It has a 2MP camera,and a FM radio and comes in graphite, hot pink or silver and blue.
The 7020 is a quad-band EGSM EDGE device which includes the Nokia Life Tools suite in select countries, as well as Ovi Share for pictures, Ovi Store, Nokia Messaging, Opera Mini and Maps.
It also contains an accelerometer which can be used as you tap the phone twice to wake up the secondary screen with a stardust effect. It's due to start shipping in Q4 2009 at the cost of Rs5800.