While we are excitedly waiting for the new Nokia devices that are expected to be launched on October 22, the first tablet device to be launched by Nokia has surfaced again.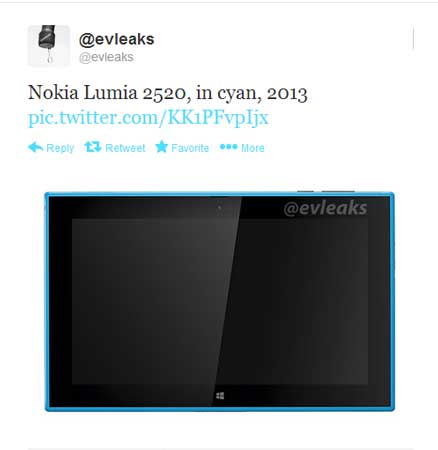 According to sources, the image of the Nokia Lumia 2520 which is said to be a tablet device which would offer full HD resolution. The images show that the device would be available in bright colours just like the other Lumia devices. This tablet has been earlier pictured in red colour and now is seen in cyan colour.
At the October 22 launch, we expect to see this tablet along with the much awaited Nokia Lumia 1520, which would be the first phablet device from Nokia which would feature a six inch display due to the GDR3 update of Windows Phone which would be added to the platform. Other than that we can expect as many as six device at the launch event.