Nokia Lumia 830 with 20.1 MP PureView camera leaked
While we are already looking forward to the Nokia selfie phone, the company seems to be working on the successor for the camera-centric Lumia 1020.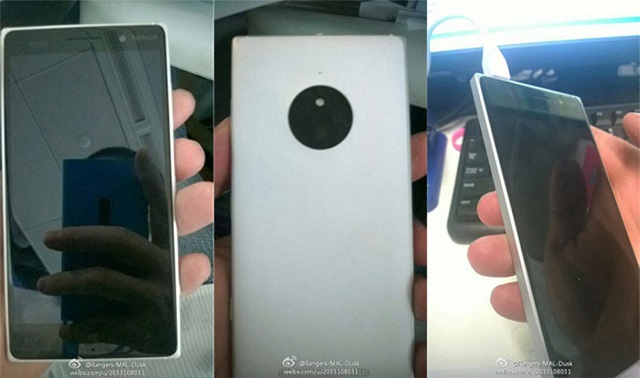 According to sources, Microsoft, which is gearing up for its upcoming Nokia smartphone announcement, is working on the Lumia 830. While the handset is supposedly the successor to the Lumia 820, based on the images, we can see striking resemblance to the famous Lumia 1020. Not just the design, but the handset even sports a 20.1 MP PureView camera.
The Nokia Lumia 830 apparently has a 4.5 inch HD display. While the internal hardware details of the smartphone are not entirely known, it is said to feature mid-range specs. This implies that the company is now focussing on affordability rather than just high-end features. If it isn't obvious already, a good hi-res camera with decent mid-range and a killer price would definitely burn the smartphone market!