After initial leaks about the Nokia Lumia 928, we now have renders showing the complete device from all sides from our twitter tipster, @Evleaks.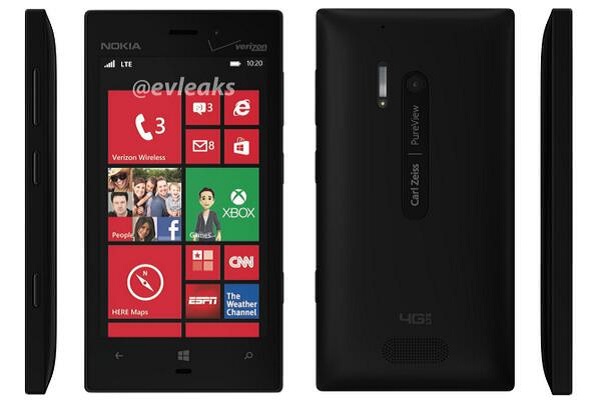 The device in the picture is said to the Nokia Lumia 928 from Verizon. The pictures shows the complete design of the device including the sides. Though the device is like the Lumia 920, it will feature a Xenon flash for better photography.
The same device was seen earlier this month but with just the front and back visible. As with the previous images, again we see the polycarbonate body. The Lumia 928 is said to have specs same as the Lumia 920 but with a new frame and slight changes in the design. Considering the repetitive visibility of these images, this could be the actual Lumia 928. It's about time that Nokia will come out with the device.